Photos: Election Day In Boston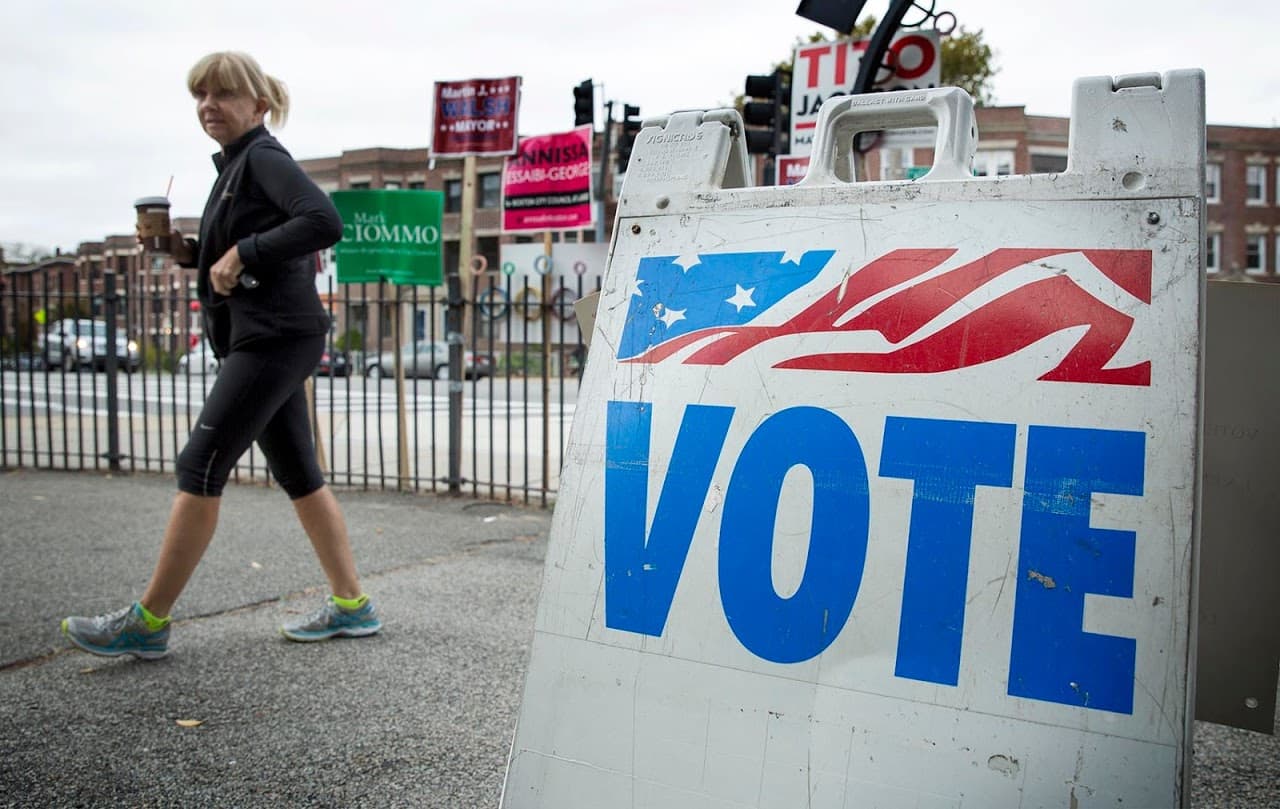 This article is more than 5 years old.
Update at 9 p.m.: Walsh has won re-election in Boston.
---
Polls are now closed in Boston and throughout Massachusetts. There are dozens of communities across the state with elections.
Boston residents voted in the city's mayoral election to choose either incumbent Mayor Marty Walsh or his opponent, City Councilor Tito Jackson. There were also several contested Boston City Council races.
As of 6 p.m., more than 87,000 Bostonians had made it to the polls, which is about 22 percent of all registered voters in the city. Massachusetts Secretary of State William Galvin predicted Boston's overall turnout would be 23 percent.
Turnout looks like it will be higher in Newton and Framingham, which both hold contested mayoral races. Framingham's race is getting extra attention as it is holding its first mayoral election, after voting to become a city in April.
Below are photographs from the polls in Boston.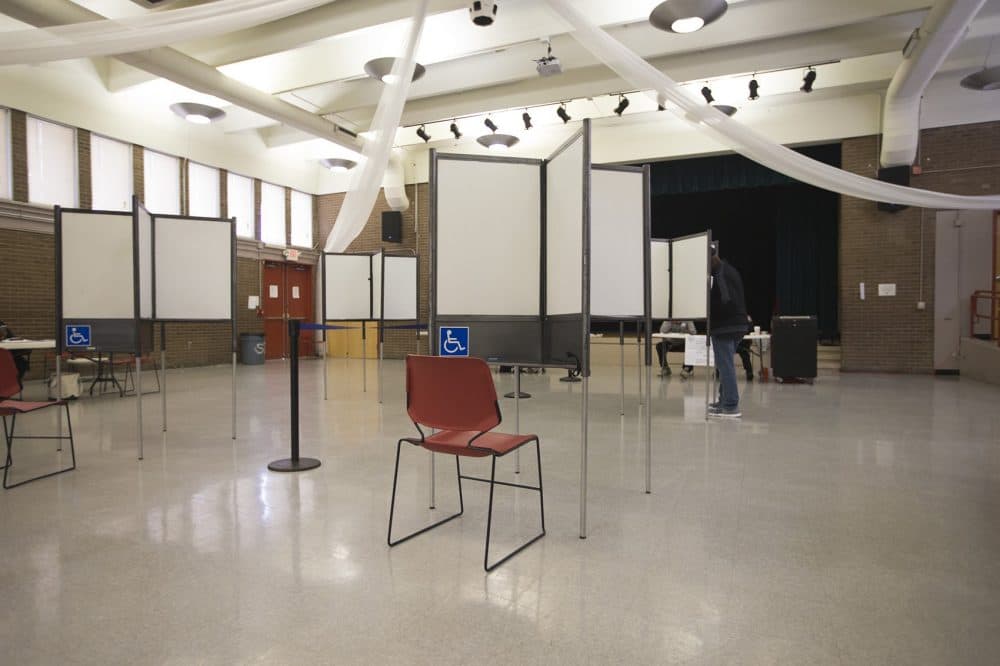 This article was originally published on November 07, 2017.