BSO Violist Helps Bring Beauty To Ishinomaki, A City Still Devastated By The Tsunami
Resume
ISHINOMAKI, Japan — Immediately after the Boston Symphony Orchestra finished performing an afternoon concert in Kawasaki, violist Michael Zaretsky jumped on one train, then another, and headed north. He needed to get where he was going on time. The musician would spend the next day — his one free day while on tour in Japan — in the tsunami-ravaged city of Ishinomaki.
After arriving, it didn't take long for Zaretsky to begin rehearsing with his close friend, Japanese pianist Chikako Shibata. Their music rang through one of the few buildings that wasn't destroyed by the notorious natural disaster in 2011.
Zaretsky and Shibata have played together many times over the years. On Monday evening, they were set to perform a house recital in the intimate, pristine concert hall that managed to escape being obliterated not once, but twice.
"It was very kind of Misha to accept to come this far away," Shibata said, using Zaretsky's nickname. She lives north of Ishinomaki in Sapporo. "It's quite far away from Tokyo and not easy to get here."
The house that holds the concert hall was designed by architect Hiroyuki Miyazaki. He's been working to keep music alive for the city, where the tsunami's 33-foot waves took more than 3,000 lives and flattened 20,000 houses.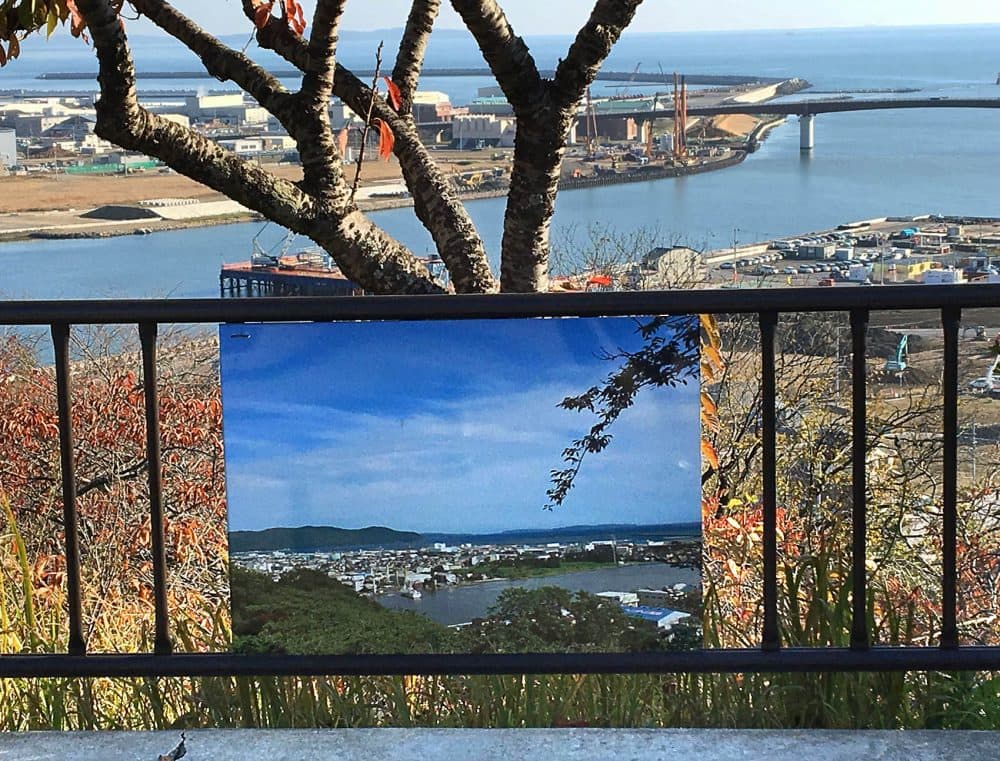 Miyazaki took me on a tour of Ishinomaki while the musicians continued preparing. He explained that most of the area was crushed so reconstruction was underway everywhere. We passed backhoe after backhoe, along with a steady parade of dump trucks, all moving soil to help raise the water-pressed earth.
On our way to a popular overlook next to a famous shrine, Miyazaki recalled when he drove to Ishinomaki from his home about an hour away just two days after the tsunami hit six years ago. This was despite government warnings to stay away. But the architect said he was searching for his friend, Akihito Suzuki — the owner of the house with the concert hall.
Miyazaki couldn't find Suzuki, but saw that the concert hall was still standing.
Turns out the doctor was safe at another friend's house, but without electricity or access to a telephone.
"Many people here thought I died," Suzuki said, sitting at his dining room table with the river in view, "because so many people died in this area."
Suzuki is an amateur pianist who's obsessed with classical music. He's been hosting concerts in this hall since he built it 10 years ago. When he learned his house, his hall and his pianos were safe, he wanted to give more people a place to find relief.
"Before [the] tsunami, music for me was only music," Suzuki said. "But after [the] tsunami, my mind changed."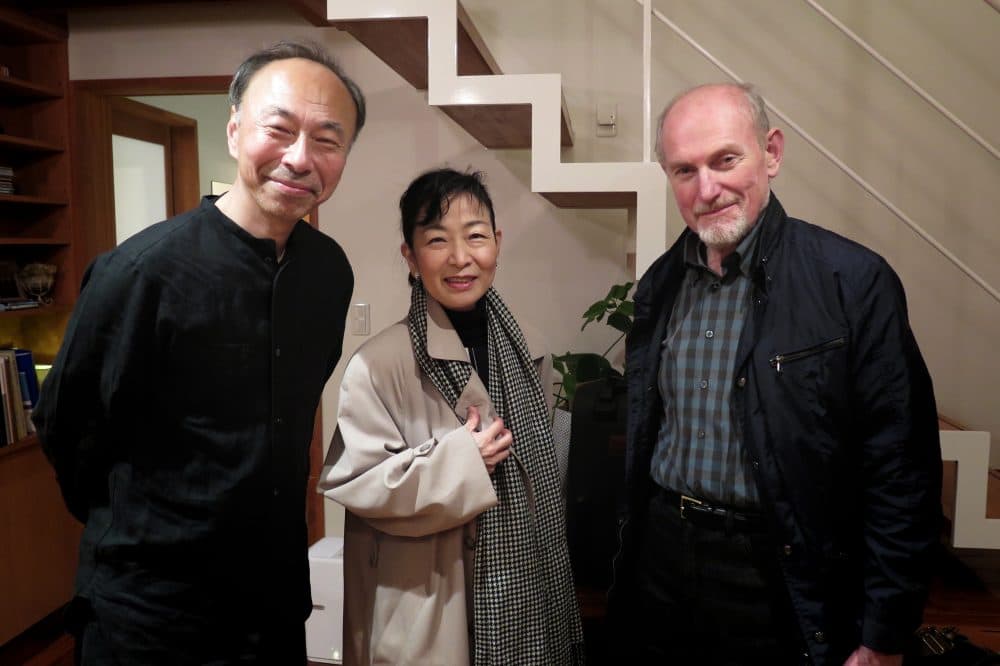 There have been many tsunami relief concerts in Suzuki's hall, some organized by Shibata, the pianist.
"This place became a sort of soul place that everybody wants to come here, the people who evacuated to far away, they come here, they reunite, so it was an important place for their feelings," Shibata said.
But in an ironic twist the city's recovery efforts along the river in Suzuki's backyard ended up threatening the enduring concerts — and his home. Shibata explained how the land along the banks sunk 2.5 meters under the sea water's weight and high tides became a cause for major concern.
"So they decided to make a big embankment," Shibata said, "which meant destroying a few more houses that survived the tsunami."
Including Suzuki's.
But the community rallied and raised their voices to save the hall, including city councilor Keiji Ito. He explained how he found an ordinance that would allow Suzuki to move his house 80 meters away from the river. It would also be elevated above the flood line. Shibata interpreted Ito's Japanese as he explained why the space needed to be preserved.
"After the tsunami, all the big concert halls were destroyed. After a few years they began rebuilding roads and bridges," Ito said, "but the people's hearts are not cured. So it's important for them that there's somewhere they can go and listen to the music."
And, Ito said, the live music helps him on a personal level when he's feeling frustrated with work.
"There's still a lot of things to do in Ishinomaki to recover, so it's nice to come here," Ito said. "It's like cleansing the soul."
On Monday night, Ito and about 50 other people arrived at Suzuki's place to see Zaretsky and Shibata perform.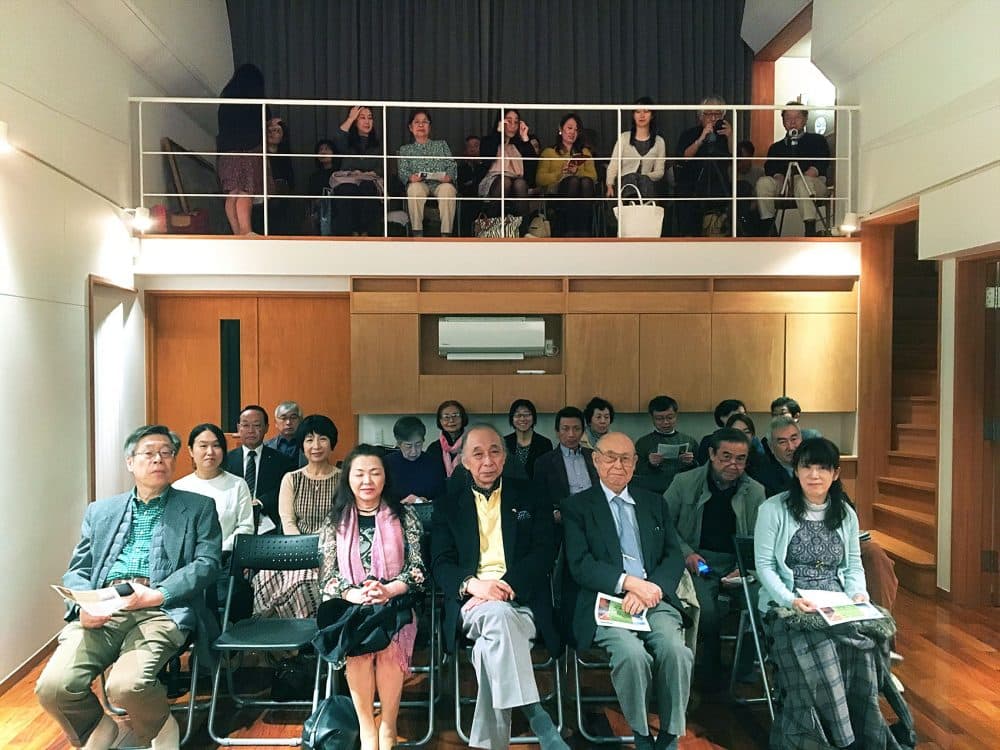 The musicians chose three pieces for the program, including Shostakovich's Sonata for Viola and Piano, which deals with the subject of death.
"The weight of emotions coming through this piece are really overwhelming," Zaretsky told me. "And for this moment I thought it would be very appropriate — besides, it's just beautiful music."
It seems the violist's selection accomplished what he hoped. The Shostakovich sonata struck a chord with concertgoer Akiko Masu, who lives in Ishinomaki. After the performance she talked about how it made her feel, via Shibata.
"Memory of the earthquakes in 2011 tends to fade away, year by year," the pianist said, translating Masu's Japanese, "but she feels now today's performance reminds her that perhaps we mustn't forget — we must remember — and it is important that way."
Masu added that after she started coming to Suzuki's house concert she started playing the piano again. And she said music saves her emotional side.
Her warm, affable host agrees. But like a lot of people, Suzuki is frustrated by the slow pace of the city's recovery. Thousands of people are still living in temporary housing, he said, and every day is filled with with the sights and clanging, beeping, banging sounds of construction.
"It makes us so depressed," Suzuki said.
But the doctor's spirits are high. He laughs a lot, and finds hope in beautiful music along with his many friendships. A community has blossomed in the wake of the tsunami, and now Suzuki says each concert is like a reunion.
And at this particular concert he had the chance to play piano with a BSO violist who traveled all the way from Boston.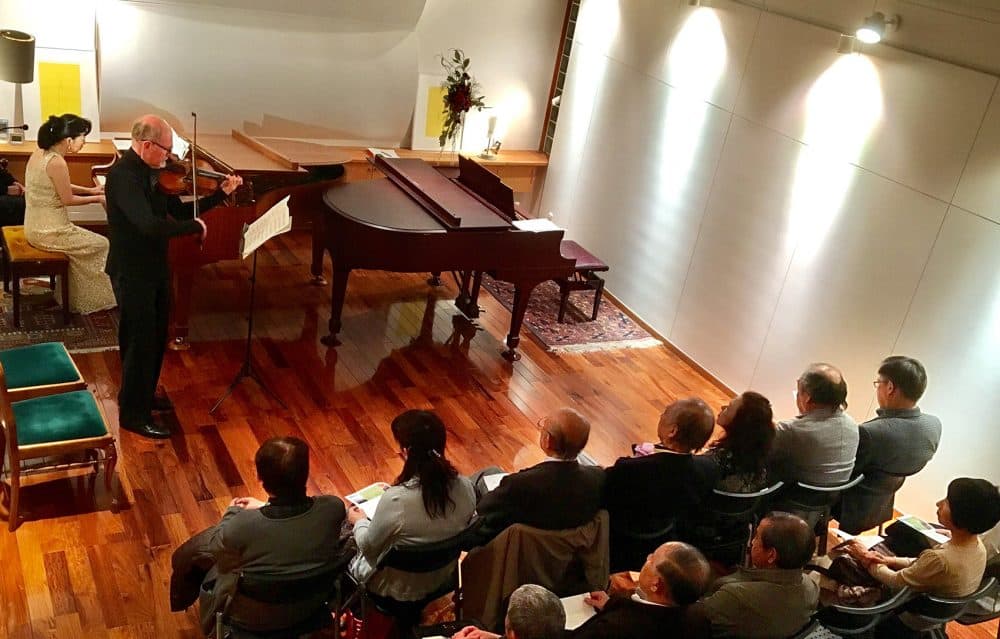 This segment aired on November 9, 2017.