Forecast: Cooler Than Average Temperatures Continue Through Thanksgiving
This article is more than 1 year old.
You'll need your wipers on today as you head into work. The light rain and drizzle will be most prevalent right along the coastline.
To the north and west of Boston there could be some wet snowflakes mixing in at times very early this morning, but that's all in terms of snowfall. Later today it will just be cloudy and I expect the commute home should be dry.
This weather pattern is cooler than average, and that's going to last for the foreseeable future, right through Thanksgiving. There might be a day or two where the temperatures get close to average, but most of the time it's going to be below where you'd expect it to be in the middle of November.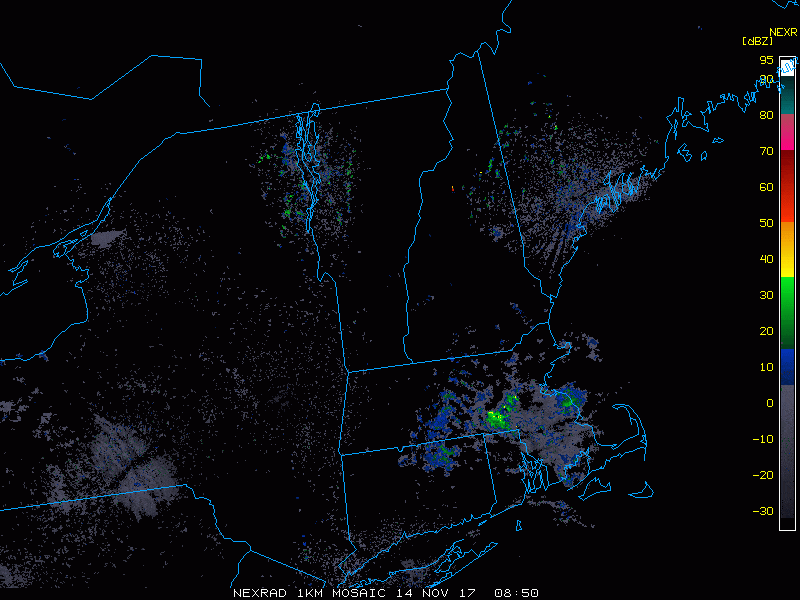 Overnight temperatures fall back below freezing. There could be a few slippery spots where surfaces don't dry out.
Wednesday features a lot of sunshine, but it will still be chilly, with highs getting into the mid-40s. Another weather system approaches the area for Wednesday night and early Thursday, with a few more showers. It will be milder Thursday afternoon as high as reach 50 degrees.
Moving ahead to the weekend, after a sunny day on Friday, another storm system approaches Saturday.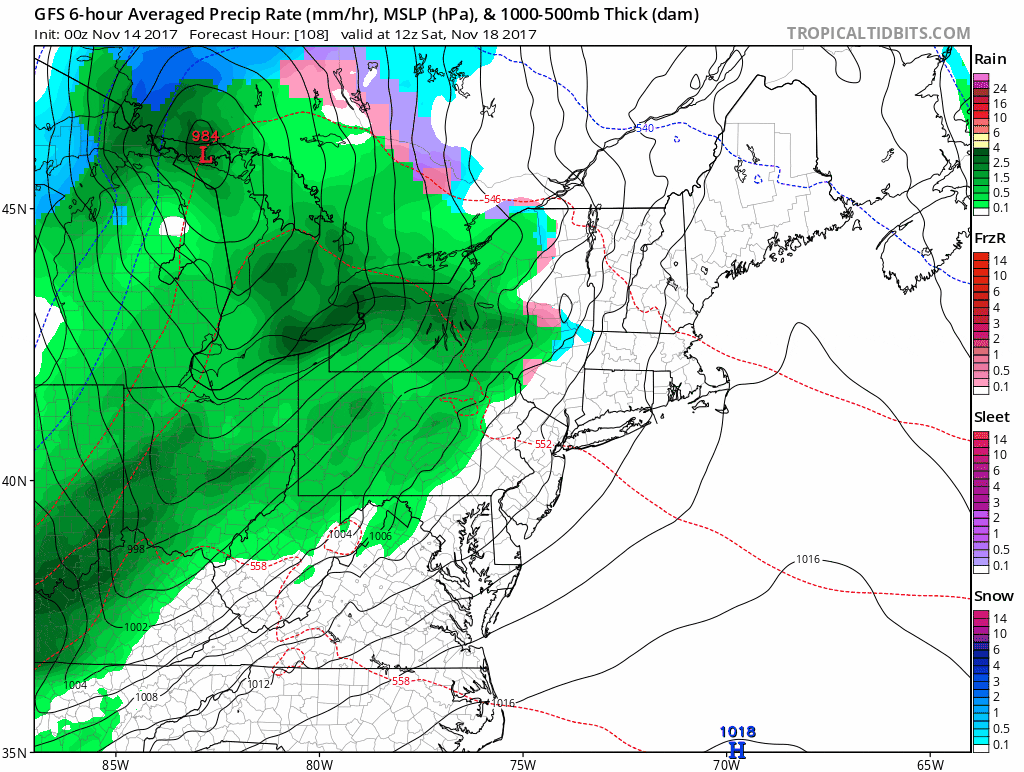 It may be cold at the beginning of that storm system and we could see some snow in the higher elevations Saturday afternoon, though it will likely quickly turn over to rain.Most of us will see a steady rain Saturday late in the day or overnight, which will come to an end on Sunday, followed by chilly weather once again.
You can follow my updates here and on Twitter @growingwisdom.
---
Tuesday: Early drizzle and a few wet snowflakes. Late in the day clouds may break for a glimpse of sunshine. Highs in the lower 40s.
Tuesday Night: Cloudy and chilly. Lows 27-34.
Wednesday: Sunshine and on the cool side of seasonable. Highs in the mid-40s.
Thursday: Early showers, then clearing. Highs 45-51.
Friday: Partly to mostly sunny and cool. Highs 40-45.
Saturday: Clouding up, showers developing in the afternoon. May briefly start as snow. Highs in the mid to upper 40s.