New Testimony Paints A Picture Of Alleged MS-13 Violence, Organization In Greater Boston
Play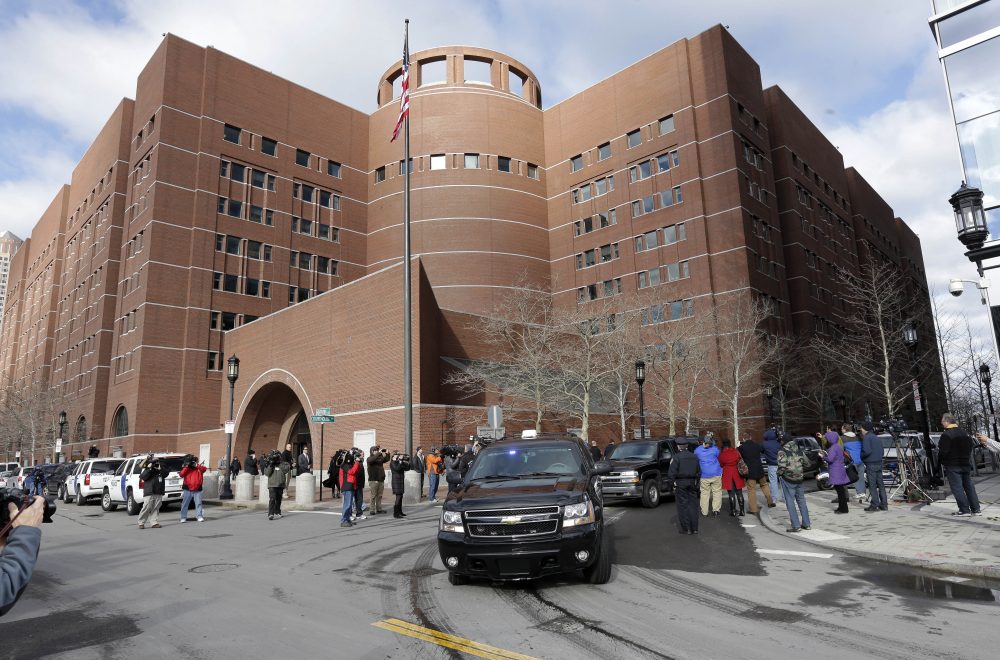 This article is more than 4 years old.
New details are emerging in Boston federal court about the scope of a Central American gang's infrastructure here in Greater Boston.
Authorities say Rafael Leoner-Aguirre is a leader of the MS-13 gang, which is headquartered in his native El Salvador. He is on trial for conspiracy charges, as prosecutors say that, as a gang leader, he took part in attempted murder, intimidation and drug trafficking.
Also known as "Tremendo" to his gang associates, Leoner-Aguirre crossed the southern border illegally in 2014 headed for Chelsea, says the government, sent by gang leadership to help organize a fledgling branch of MS-13 known as the Enfermos. Court documents state that there are a number of different "cliques," or chapters, of MS-13 in the state, with members operating in East Boston, Everett, Chelsea, Somerville, Lynn and Revere.
A cooperating witness for the government, a young man who is originally from Honduras but who attended Chelsea High School, testified Wednesday, offering a play-by-play account of how Leoner-Aguirre set about to establish a foothold for the gang in Chelsea. The witness has not been named in court documents in order to protect him and his family.
During cross examination by the defense, the witness said that he was one of only three or four MS-13 members in Chelsea in 2012, when he was just a freshman at the high school. He described tension with a rival gang, 18th Street, and said that he was repeatedly beat up by members of that gang and warned that he was in 18th Street territory.
Both 18th Street and MS-13 have roots in El Salvador, where ongoing gang violence has played a large role in the migration of unaccompanied minors seeking to flee the pressures of gang life. In his testimony, the government's witness painted a picture of similar violence and pressure he said was unfolding in Chelsea.
As a "chequeo" or new member, of MS-13, the witness said he had little status among his fellow members and described patrolling the streets of Chelsea looking for rival gang members to murder, a move that would have elevated his status to "homeboy." The witness said he never reached homeboy status.
The government says that Leoner-Aguirre attempted two murders himself targeting rival 18th Street members with a gun and a machete -- a favorite weapon of choice for MS-13 members in El Salvador.
The trial, which is back in session Thursday, came about as a result of a larger indictment naming 61 supposed MS-13 members and listing charges that range from conspiracy and murder to drug trafficking of cocaine, marijuana and heroin. According to the Department of Justice, 23 of those 61 defendants have pleaded guilty.
This segment aired on November 16, 2017.