New Head Of Mass. State Police Will Probe Revisions To Arrest Report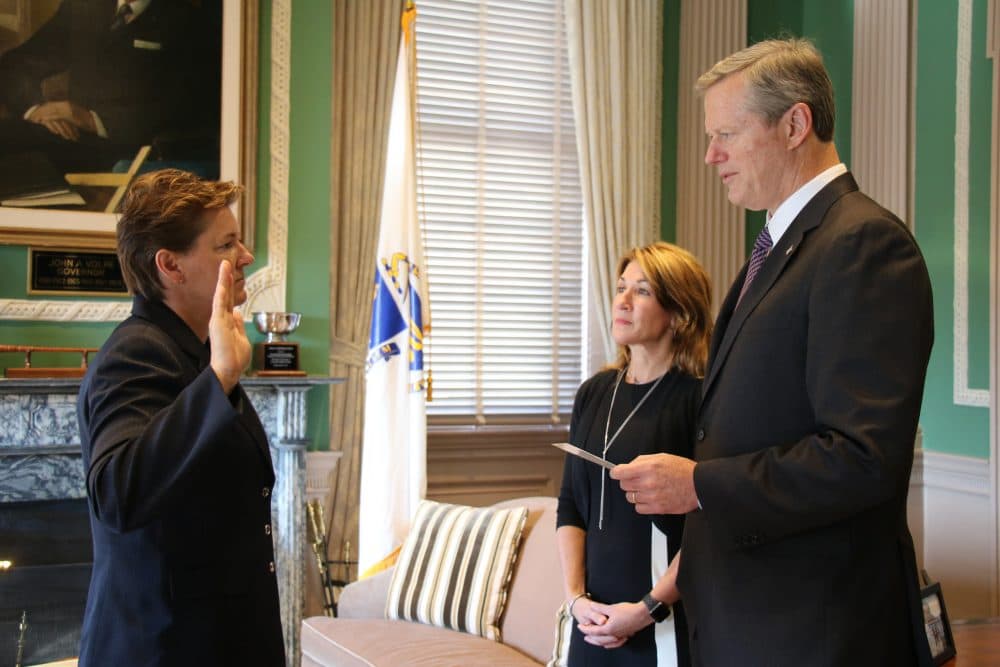 This article is more than 1 year old.
The new head of the Massachusetts State Police says her office will investigate revisions made to a police report about a judge's daughter.
The agency announced the investigation Thursday. It comes nearly a week after Col. Richard McKeon abruptly retired amid accusations that he ordered a trooper to scrub embarrassing information from the police report to protect the judge and his daughter.
Col. Kerry Gilpin was appointed the new superintendent of the force Wednesday.
Police spokesman Dave Procopio said in a statement that Gilpin's office will look into revisions made to the arrest report and whether more training or guidance is needed on how reports should be written and reviewed.