Group Pushes For Permanent Memorial To Honor All 492 Cocoanut Grove Fire Victims
Play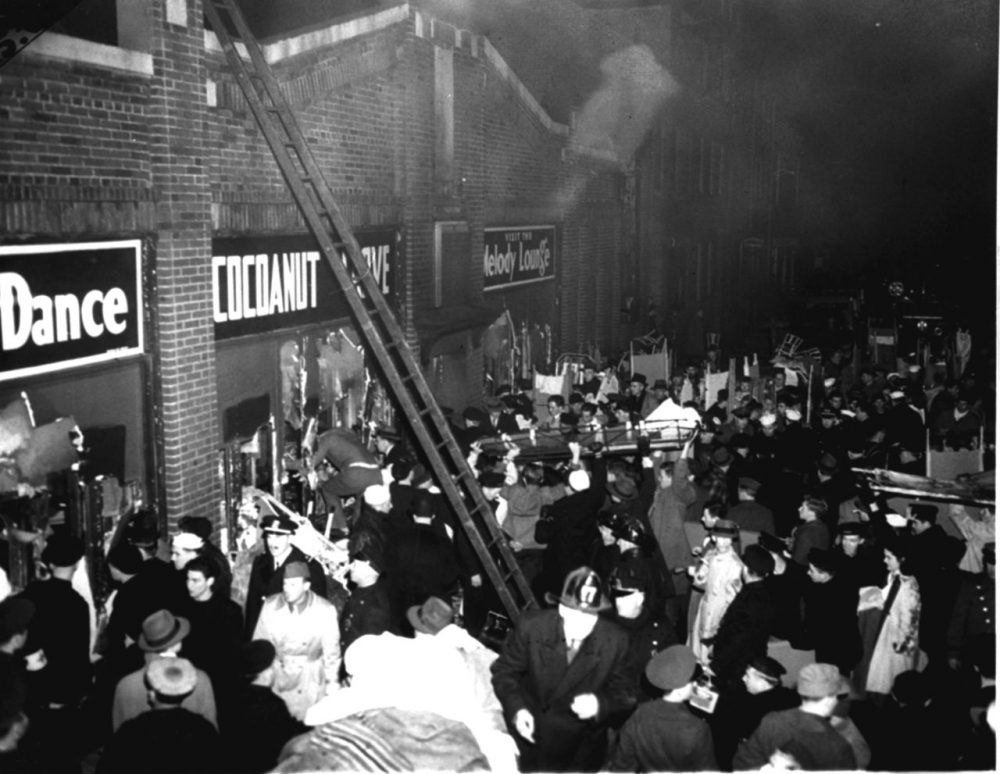 This article is more than 5 years old.
Today marks 75 years after the one of the deadliest fires in American history. It happened in Boston at the Cocoanut Grove Club in Bay Village, where a fire broke out and killed 492 people in the packed nightclub.
On Piedmont Street sits a plaque that reads "Phoenix out of the Ashes." Many credit the aftermath of the Cocoanut Grove fire with some of our modern fire codes and advances in medical treatments.
Despite its significance in history, one local group worries that the memory of Cocoanut Grove is slowly fading and it's now fighting to preserve it.
Dr. Kenneth Marshall is a retired plastic surgeon and the chairman of the Cocoanut Grove Memorial Committee. His group is currently working with Shriner's Hospital for Children, which specializes in burn care, on establishing a living memorial there.
The committee also seeks a permanent memorial at or close to the location of the Cocoanut Grove, which no longer stands at its 17 Piedmont St. location.
The effort is intensely personal for Marshall as his mother was working as a nurse on the fateful day of the fire.
"She spent much of her life telling me in different ways about it, because it never left her," he said.
His mother, who spent four straight days at the hospital, experienced flashbacks and screaming nightmares for the rest of her life, said Marshall.
The committee has discussed the possibility of using Statler Park on Stuart Street, which has an empty lot, and a direct view of the night club's former location. They have a tentative agreement with Mayor Marty Walsh, but still do not have firm plans.
"He's been very busy with all sorts of things, as mayors always get, so we've been stalled in the water here for awhile," he said.
Marshall envisions a memorial that both honors the dead by name and educates visitors, much like the Sept. 11 memorial in New York City does.
But he is worried time is running out. There are fewer than 9 living survivors.
"We're the last generation that has direct contact and if we don't enunciate it and get a permanent memorial built, it's going to get washed over by the sands of time," he said.
WBUR's Meghan B. Kelly composed this story off Jack Lepiarz's interview.
This article was originally published on November 28, 2017.
This segment aired on November 28, 2017.