After Announcement That Boston Herald Will Be Sold, Future Is Uncertain For Workers
03:46
Play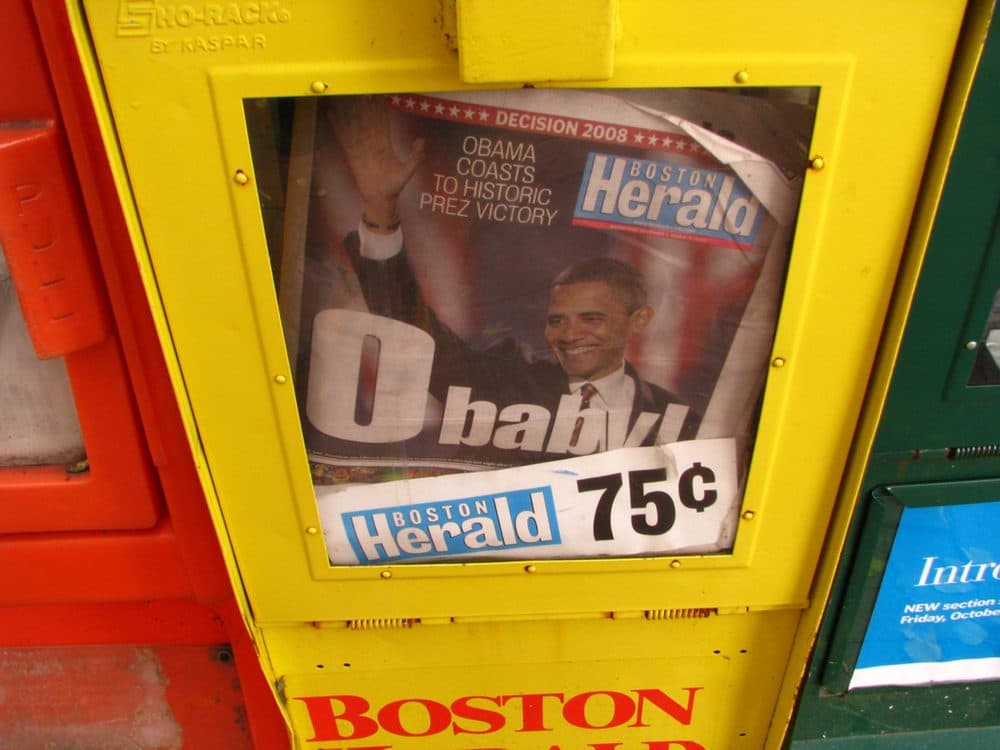 This article is more than 3 years old.
The publisher of the Boston Herald announced Friday that the tabloid's media company has filed for Chapter 11 bankruptcy and will be sold to New York-based GateHouse Media.
But although the newspaper will continue to publish, the future of its workers and their pensions is uncertain.
After Friday's announcement, Patrick Purcell, the Herald's publisher of nearly 34 years, stood in the lobby of the newspaper's building in Boston's Seaport District and fought back tears.
"It's a very emotional day for all of the employees here who have worked so hard over the years to make Boston a two-newspaper town, keep the Herald alive," he said. "With all their help we really have defied the odds."
But Purcell could not make the long-shot odds pay off. Despite making deep cuts in expenses and developing a feisty online presence, the Herald's revenue and readership continued to decline. Competition from new media proved to be too much.
"Traditional media has had a really, really hard time keeping pace with the changing reader habits," Purcell said.
For several weeks, Purcell held confidential negotiations with GateHouse Media, one of the largest publishers of locally based media in the nation. GateHouse bought the Quincy-based Patriot Ledger in 2006 and also owns the Cape Cod Times.
But the sale of the Herald is not a done deal. By filing for bankruptcy protection, the newspaper could continue to publish, but the court requires it to entertain other offers.
"The good news is that GateHouse has a huge presence here, and they can utilize the Herald to expand their footprint and fill in their footprint," Purcell said. "And I really appreciate the fact that they want to come in here and keep the paper alive. That's really important."
At its peak in 2000, the Herald had 900 employees. Today there are 240, half in the newsroom.
Purcell broke the news to employees late on Friday. Workers walked out of the building into the cold in stunned silence. Many spoke of fear and uncertainty about layoffs.
Reporter O'Ryan Johnson is a union leader at the Herald, who represents editorial workers. He said his first concern is the fate of worker pensions.
"You have people who've been up there for 30 years, counting on some sort of retirement, at least that was going to be a portion of their retirement," he said.
"That is no longer the case. And that is a terrifying thing for somebody who has put their life into this business."
Barbara Long, executive assistant to the editor-in-chief, is one of those people. She has worked at the Herald for 20 years.
"We knew that something was going on, you could just tell," she said. "But it was sad, because Pat Purcell is really a great guy."
Purcell said he's hopeful that the unions and the Herald's new owner can reach a deal on pensions. But those negotiations, he said, could take weeks or months.
"I anticipate I'll probably be working at Starbucks for the medical insurance and then maybe selling pencils on the corner," Long said.
This segment aired on December 9, 2017.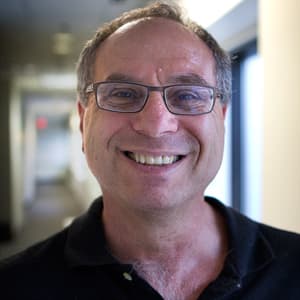 Bruce Gellerman Senior Reporter
Bruce Gellerman is an award-winning journalist and senior correspondent, frequently covering science, business, technology and the environment.