For Musicians, The Good Life Lies In A Sin City Residency — Viva Las Vegas!
This article is more than 3 years old.
The Las Vegas idea: If you build it, they will come.
First, of course, it was gambling palaces, before the rest of America caught onto the profit margin, abandoned its faux-moral core, and drafted new laws and loopholes to allow for legal gambling — sorry, gaming — most anywhere. (Hello, state lottery and Wynn Boston Harbor casino in Everett, coming 2019!)
And, then, it was music. Why tour? If you're famous, set up shop in Las Vegas, live in a luxury suite, come downstairs to play your show, go back to your suite. Schmooze, booze and gamble along the way if it suits you. Repeat until the contract runs out. Leave with a big pile of cash. Low stress. Big gain.
Of course, all this runs contrary to the "way of rock," at least as it was ingrained in me since I was a 14-year-old kid going to the Bangor Auditorium, the arena near my Maine hometown where I went to see the J. Geils Band, Slade, Emerson, Lake & Palmer and Uriah Heep.
The touring ethos was succinctly articulated in 1973 by Grand Funk in "We're An American Band" — "We're coming to your town/ We'll help you party it down."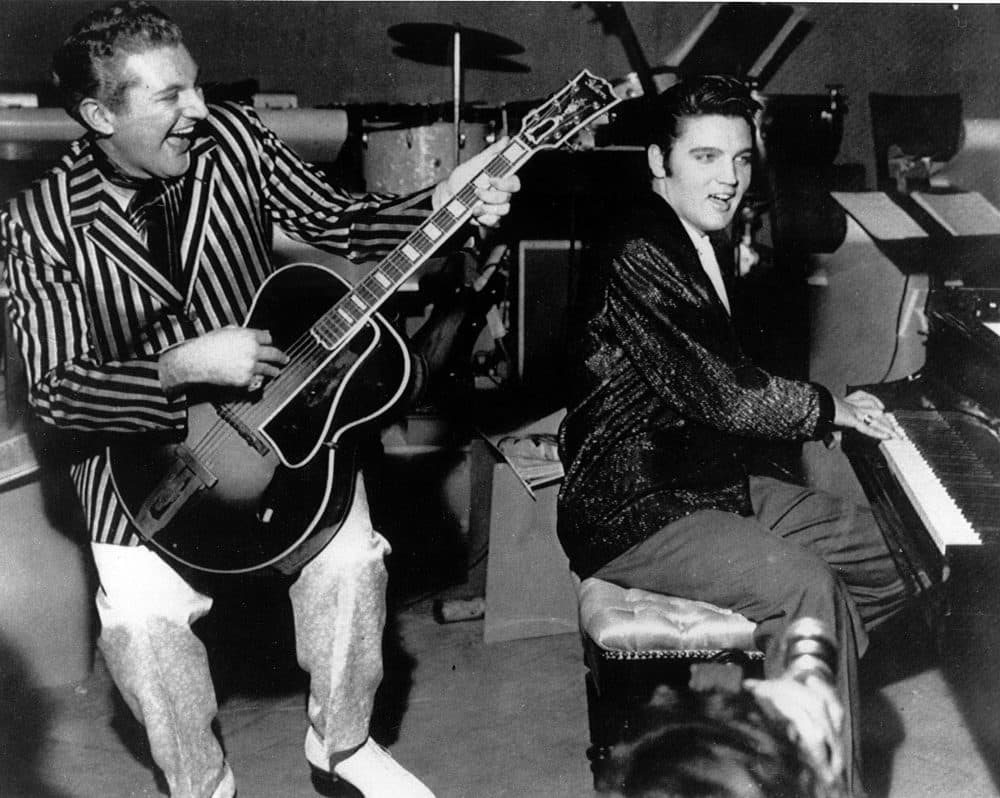 For years, rock fans have looked askance at those who've holed up in the desert, spending months or years at a Las Vegas casino playing what's called a "residency." Of course, the Rat Packers did it. We smiled — why not? It was their domain. They belonged. When Elvis did it, we might have winced a bit — recalling young, lip-curling rebel Elvis — but, ultimately, come on, it was his world as well. Elvis was as much Vegas as Frank was.
Now, Vegas residencies are not so much aberrations for rock acts. Sure, it began, and is still, the main province of the purveyors of pop, soft-rock or schlock-rock. In 2003, Celine Dion booked a four-year stretch. Mariah Carey ruled the roost for years. Britney Spears has called it her temporary home. Cher, of course. Donny and Marie Osmond? Where else! Shania Twain? Sure. Rod Stewart and Elton John? Yeah, they fit; they're high-end glitzy entertainers.
Santana? Hmm, this maybe seems a little off, but OK. Carlos Santana is 70 now and probably happy to hunker down.
But The Who?! In Vegas!?
The Who started with six shows at Caesars Palace beginning July 29. And now, word comes that the band — essentially singer Roger Daltrey and guitarist-singer Pete Townshend plus younger hired hands — is close to signing a two-year deal. England's Mirror website is reporting a deal between 12 million and 35 million pounds ($15 million to $46 million) depending on the number of performances.
Elton John will end his intermittent 13-year stay in May. Mega-promoter AEG and Caesars honchos want to have The Who rocking the house again by July 2018.
The Las Vegas Sun reported that Townshend's opening night between-song banter was peppered with jokes and sarcasm about playing Vegas, and whether or not The Who fits in on the Strip.
"I just don't know where the f--- I am," Townshend said from the stage. "I have been saying these shows are a bit 'Groundhog Day,' so Roger has twisted all the [set] lists up, so now I'm just confused and lost."
The Who threaten to retire all the time — the first time was in 1982 — but, inexplicably enough, they're the warhorse that keeps on chugging, against all odds. Original drummer Keith Moon died in 1978 and bassist John Entwistle overdosed on cocaine at the — irony alert — Hard Rock Hotel and Casino in Las Vegas in 2002, a day before the start of a U.S. tour.
We have had greatest hits tours and "Quadrophenia" revisited tours, always with the hint of "this could be the last time" wafting about — all jaunts down memory lane. The Who have not released a studio album in 11 years ("Endless Wire"), and that wasn't exactly a smash. And the only song they ever play from the previous album, "It's Hard" (1982), is "Eminence Front."
With Townshend and Daltrey both in their early 70s, maybe it's a case where they still want/need to play, but the warhorse that is The Who just isn't the animal that wants to schlep around the arenas of the world anymore. Whatever luxury accoutrements they may have had — from air travel to limousine service to hotel rooms — the one thing that grinds bands down is the travel.
The fun, the payoff, comes during the time you're on stage. The road is semi-romantic when you're young and curious — play rock and see the world — but less so as you become older and routine bites hard.
Is there any stigma to a band setting up shop in Vegas? I thought I'd ask a couple of guys who are both fans and professional musicians.
"We used to look down our noses at Las Vegas and casinos in general," says former Talking Heads drummer Chris Frantz. "Now, most bands thank their lucky stars that casinos have enough money to pay well enough to make sense, especially to a band like The Who. They don't do it just for fun anymore and why should they?"
One of the negatives about Vegas — at least as we on the outside perceive it — is that it's an elder person's playground where the shows are a series of same old, same old. That is, night after night, a new (sit-down) audience gets the same concert — inspired or rote. Like a Broadway play, but rock.
"It shouldn't be like that!" we cry. And then we have to ask, "Why not?" That forces us to question one of our most grand illusions: that every show a great rock band plays on tour is unique to us or unique to our city — beyond the lead singer yelling "Hello, Boston!" or noting a local landmark.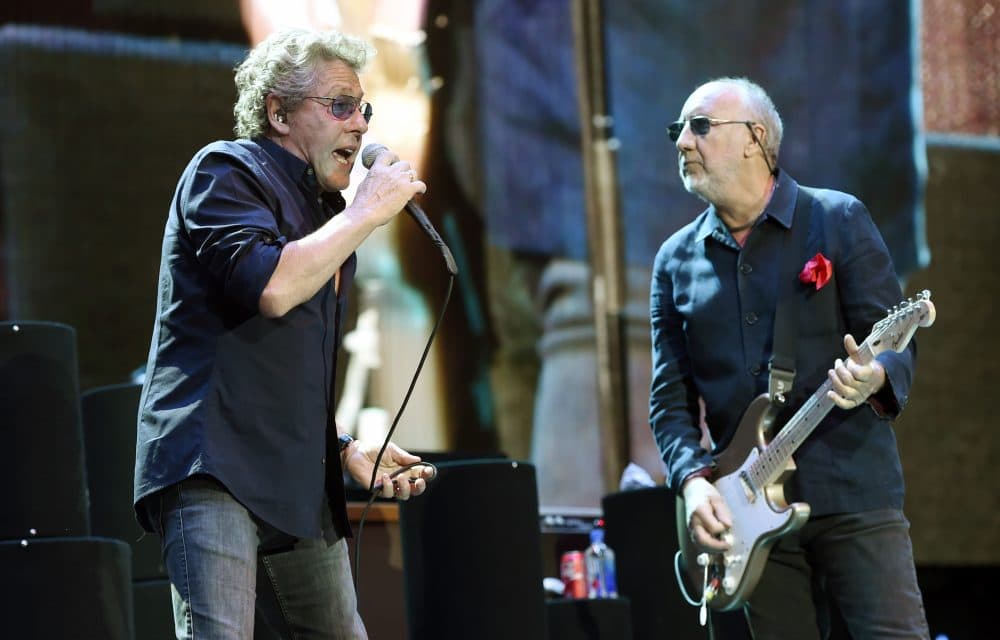 As the website Setlist.fm makes abundantly clear, so often, set lists from bands — particularly arena bands — rarely change from night to night. So much is built into the lighting and the accompanying video production, that's it's nearly impossible to alter the set and be more than a smidgen spontaneous.
Yet, maybe that doesn't matter or shouldn't.
"I've always fallen into the credo of 'the set list should change every night and even during the actual show, given temperature of the crowd, evening and band itself,'" says singer-guitarist Steve Wynn, who recently reassembled his ground-breaking band the Dream Syndicate for a new album and tour. (The band played ONCE Ballroom in Somerville on Dec. 1.)
"As a music fan, I've liked the thrill of knowing a band played a particular song only that one night on a tour," Wynn continues, "and maybe, just maybe, you were there to watch it go down. Or you could envy the lucky bastards that were. But that's all changed for me this year. I've been out on tour with the Dream Syndicate, our first extended touring since way back and we, to quote Dylan, changed our way of thinking. It suddenly felt more interesting to actually approach the tour and gig as a show, something with structure and a narrative, a framework that would not change in terms of set list, but would develop as we got deeper and deeper into the tour and the playing of the show."
Frantz concurs. "I'm not impressed by bands who think they have to change the set list every night," he says. "I like to play a very tight and well-rehearsed show. There is a reason, after days or weeks of rehearsal, that you arrive at what is, in your band's opinion, the best sequence of songs. You do this first before lighting design or whatever staging effects are done. If you want to have a good show, you have to concentrate on creating one that will be consistently good."
So, maybe it's time for us to jettison some of our illusions about spontaneity and preconceptions about Vegas. If it's only rock 'n' roll and you still like it, perhaps it can be played for keeps the same way, night after night, and in the same place. And maybe we can come to terms with the "clash" between rock 'n' roll and showbiz, and realize the fact that rock 'n' roll is part of showbiz.
Maybe Elvis was right all along. Viva Las Vegas!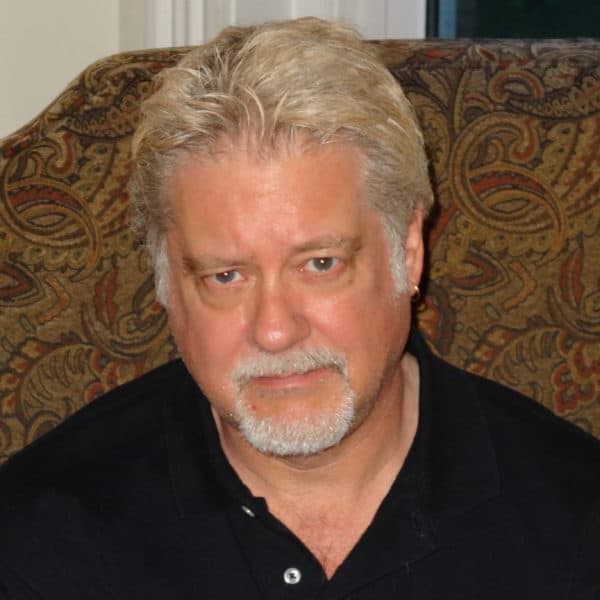 Jim Sullivan Music Writer
Jim Sullivan writes about rock 'n' roll and other music for WBUR.