5 Women Bring Discrimination Suit Against McCormick And Schmick's
02:27
Play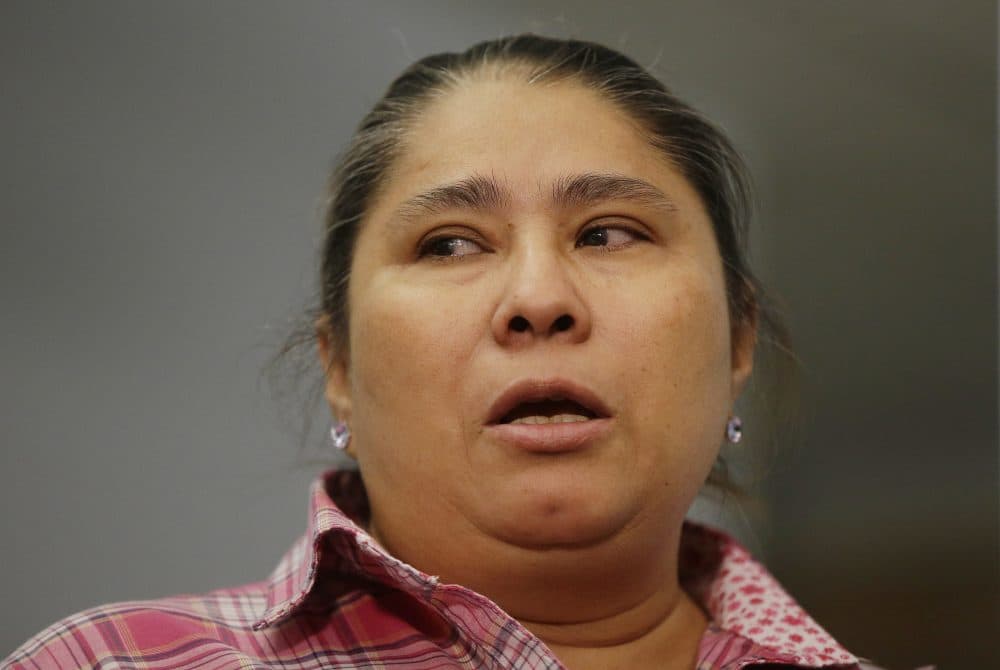 This article is more than 3 years old.
During the summer of 2015, Gladys Fuentes was working as a prep cook at McCormick and Schmick's Seafood & Steaks. She said an executive chef grabbed his crotch with both hands, then came up behind her and rubbed his hands over her face.
As he walked away, Fuentes said he asked her: "You don't want more hours?" She said no.
That's according to a complaint filed in Superior Court Tuesday morning by Fuentes and four other Latina women. They say they were sexually harassed and groped on multiple occasions by male employees at McCormick and Schmick's, and the company never took the proper steps in response.
Fuentes lives in East Boston and worked at McCormick and Shmick's from 2015 until this year.
"We spoke to a manager, we met with him and told him what was happening," she said in Spanish at a news conference in Boston. "And even after that it did not stop. The sexual harassment continued."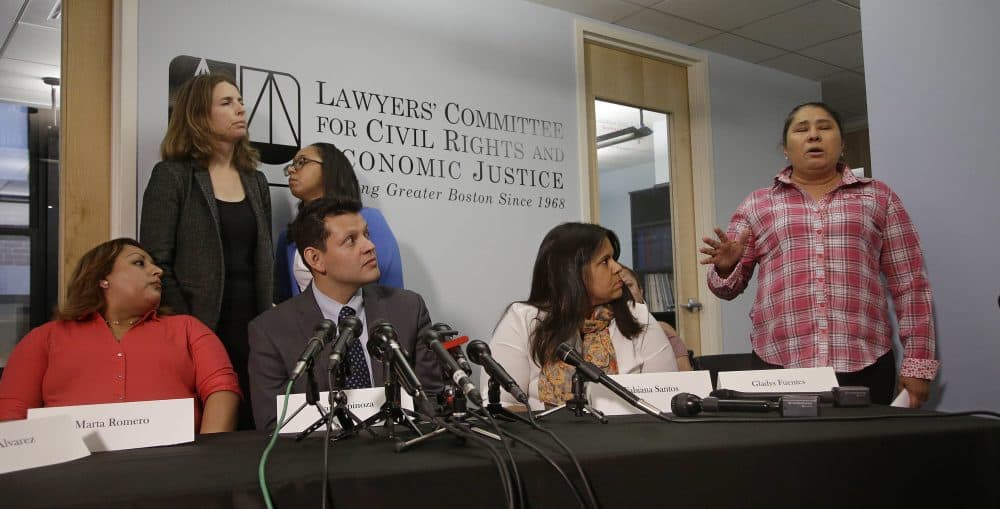 McCormick and Schmick's has more than 50 locations across the country, including the one at Faneuil Hall where the five women worked.
A spokesperson for the company did not immediately respond to a request for comment. But according to the lawsuit, the company "vehemently denies" that the conduct of the male employees involved constitutes sexual harassment.
Sophia Hall, of the Lawyers' Committee for Civil Rights and Economic Justice, is representing the women. At a time of a nationwide reckoning of sexual harassment and workplace power dynamics, Hall says the voices of low-wage workers must also be heard.
"They are coming forward today because sexual harassment is not just prevalent in white-collar societies or white-collar industries," she said. "But these women are particularly vulnerable, but have chosen to stand up."
The women are suing for discrimination and are seeking damages.
Fabiana Santos worked at McCormick and Schmick's for 13 years ending in 2015. She said a dishwasher at the restaurant pushed her into a table with his groin. She went to the restaurant's general manager, who told her he was too busy to do anything.
The legal complaint does indicate that the dishwasher was fired for "unprofessional behavior."
Santos says the harassment made her feel so dirty that when she went home after work, she didn't even want her children to touch her.
"We felt that we had no worth whatsoever," she said.
This segment aired on December 12, 2017.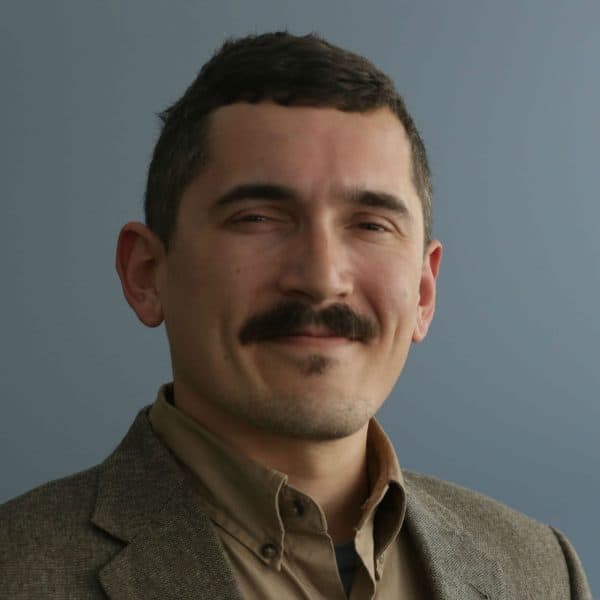 Simón Rios Reporter
Simón Ríos is an award-winning bilingual reporter in WBUR's newsroom.