Walsh Signs Ordinance Banning Plastic Bags In Boston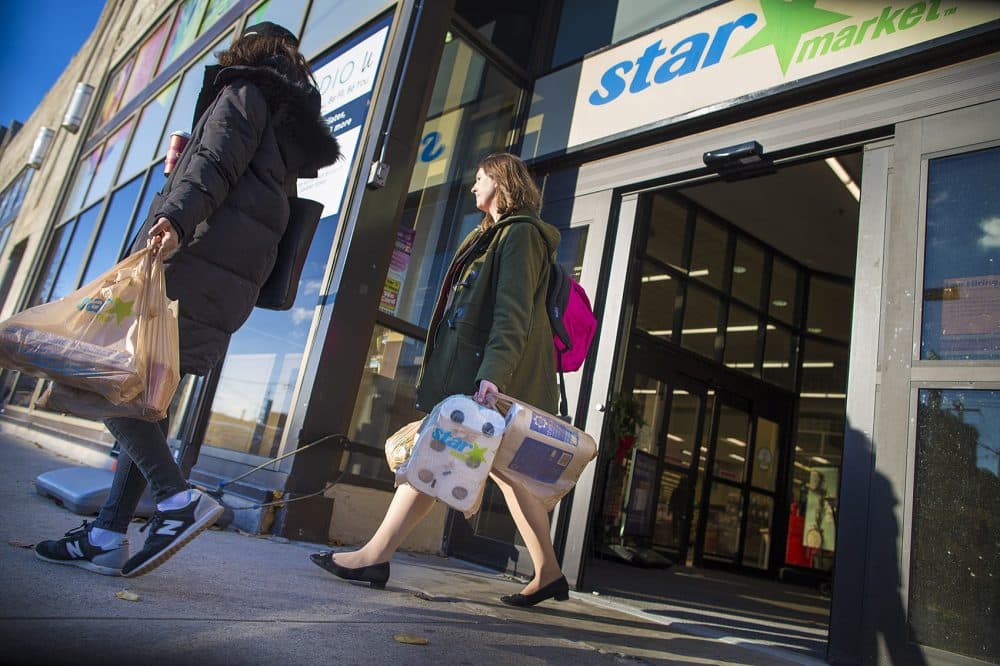 This article is more than 5 years old.
Next fall, a plastic bag ban will go into effect for stores in Boston. On the heels of a City Council vote to ban the bags, Mayor Marty Walsh said Sunday he signed the ordinance banning the bags to help with environmental benefits, like reducing litter.
The ban means stores can charge customers who don't bring reusable bags 5 cents for every thicker plastic bag and for paper bags. Stores will keep the proceeds.
Kirstie Pecci, the director of the Zero Waste Project at the Conservation Law Foundation, praised Walsh's decision in an interview on Monday.
"It's a fantastic first step to a larger zero-waste mentality," she told WBUR.
While Walsh said he was concerned about the effect of the ban on lower-income residents, Pecci said other cities, like Cambridge, have shown there are ways to get reusable bags into people's hands, like with bag drives.
Overall, Pecci said, the city and taxpayers can look forward to savings on the cost of cleaning up litter and trash, since most plastic bags are thrown away.
Boston will join other communities that have banned plastic bags, including Cambridge and Brookline.
Pecci said she hopes Boston's ban will encourage others to join in the effort.
"Where Boston leads, the rest of New England will follow," she said.
With reporting by The Associated Press and WBUR's Newscast Unit.
This article was originally published on December 18, 2017.