10 Albums That Stood Out In 2017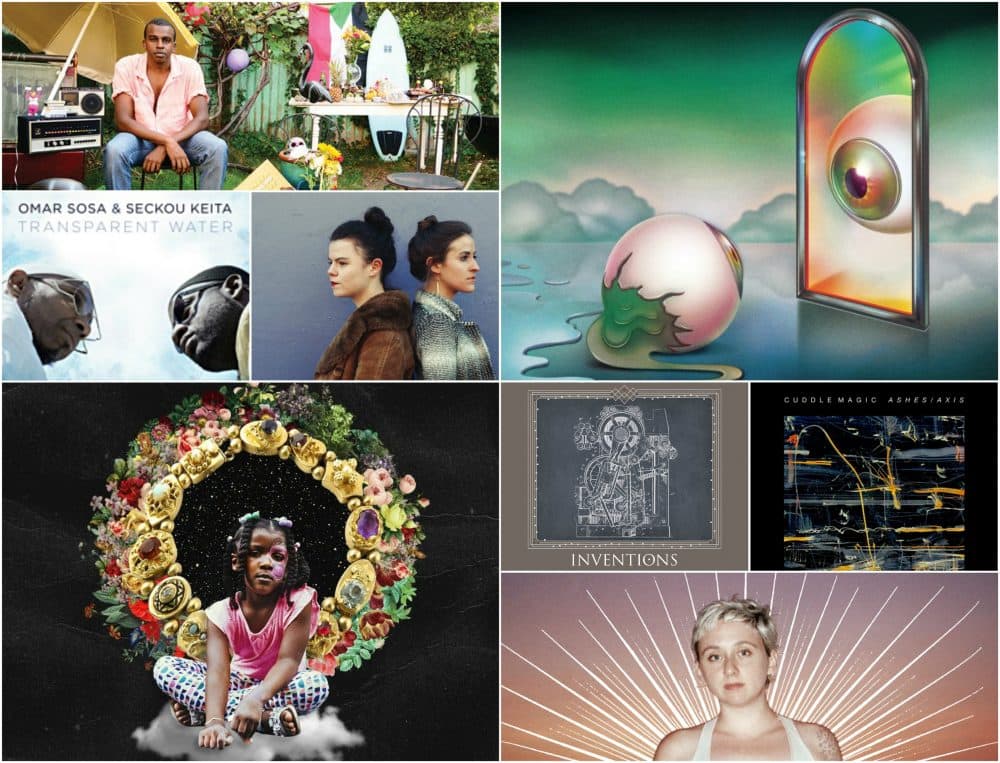 This article is more than 3 years old.
Nothing ever turns out how you expect.
The two artists whose work I was most looking forward to this year, St. Vincent and TORRES, didn't come close to making my year-end list. Both are superb songwriters who started out in guitar rock and have lately applied experimental tendencies to pop, but in the end their explorations left me cold. Instead, I found myself turning to folk and instrumental music, the sounds on which I was raised. I discovered solace and clarity in acoustic worlds where musicianship and the affinity between individual players are paramount.
The increasingly overlapping genres of R&B and hip-hop proved more durable than ever for me in 2017. These were the most sonically exciting albums on my list, solidifying my feeling that the future of pop lies in R&B. (My hunch was backed up by data, too — for the first time in history, hip-hop/R&B surpassed rock as the most consumed genre of music in America.)
As always, this list reflects my personal listening habits and is not meant to function as a definitive Top 10 list. It isn't ranked, either — instead, I have arranged the albums in the order that they were released, to convey a sense of how my year unfolded. I hope you enjoy this journey, however incomplete, into my musical life:
Allison Crutchfield, 'Tourist in This Town'
You could be forgiven for confusing Allison Crutchfield's music with that of her twin sister Katie, who fronts the well-known indie rock band Waxahatchee; the two share the same incandescent voice and ear for luminous, slightly wistful melodies. "Tourist in This Town" is Allison Crutchfield's first solo effort since the breakup of her band Swearin', and it deals mainly with the fallout from a failed relationship. In these songs Crutchfield is a teller of truths, as ruthlessly honest about herself as everyone else. "Tourist In This Town" exudes a quiet radiance, Crutchfield's voice always striving to rise above those crashy indie rock guitars, to reach for release.
---
Cuddle Magic, 'Ashes/Axis'
"It's always kind of been about taking more complex ideas and making them sound really simple." That's how the multi-instrumentalist and composer Benjamin Lazar Davis described Cuddle Magic to me earlier this year. The sprawling avant-pop ensemble, which is based in Brooklyn, formed a decade ago when its members were students at the New England Conservatory of Music in Boston. Over the course of five LPs the group has made novel use of that conservatory training, amassing a repertoire of ambitious arrangements and tricky rhythms, all executed within a pop setting. Cuddle Magic's latest effort, "Ashes/Axis," is its most elegant to date, a satisfying and sing-along-able album made up of a million small surprises.
---
Sinkane, 'Life & Livin' It'
Sinkane's relentlessly groovy "Life & Livin' It" was my feel-good album of the year. Sinkane, aka Ahmed Gallab, grew up in London, Sudan and Ohio, and his music reflects his heterogeneous roots, drawing on reggae, Sudanese pop, jazz and funk. The songs on "Life & Livin' It" are executed with ferocious rhythmicity by Sinkane's ace band, and most are written with the aim of uplifting. That's not to say Sinkane's world is a rosy one; far from it. "Life & Livin' It" is about overcoming, of looking darkness in the eye and, in spite of it, dancing.
---
Omar Sosa & Seckou Keita, 'Transparent Water'
I didn't know anything about Omar Sosa or Seckou Keita when I first pressed play on their arresting debut, but "Transparent Water" quickly made it into heavy rotation on my playlist, perfect to write or relax to. Sosa is a jazz pianist of great renown whose work draws on his Afro-Cuban roots, while Keita is a master of the kora, a West African stringed instrument with a bouncy lilt. The mostly instrumental "Transparent Water" features a multicultural supporting cast on the Chinese sheng, the Japanese koto and Venezuelan percussion. But the album's distinctive texture, warm and tactile and bottomless, is defined by Sosa and Keita's rare, transcendent chemistry.
---
Jenna Moynihan & Mairi Chaimbeul, 'One Two'
Like most young folk musicians today, Jenna Moynihan and Mairi Chaimbeul are polyglots, grounded in the sounds of one tradition -- in this case, the music of Scotland — but fluent in many others. On their sophomore LP, "One Two," the Boston-based fiddle-harp duo invoke the pulse of Appalachian reels and the cadence of Swedish polskas, bringing their considerable abilities to bear on inventive renditions of traditional melodies and original tunes. But what sets the pair apart is the sensitivity they bring to the material, both new and old. Moynihan and Chaimbeul are unafraid of subtlety or softness, and they play off of one another other with great precision and freeness. The overwhelming impression is of exquisite, deliberate delight.
---
Nick Hakim, 'Green Twins'
On Nick Hakim's "Green Twins," pleasure and pain are indistinguishable. "My veins are the roots of this tree," Hakim sings. "I would die if you ever stopped nurturing me." But mostly it's his voice that conveys the confluence of hurt and desire — it is an aching caress, the very definition of yearning. Hakim doesn't actually say much — he doesn't need to — but the multi-instrumentalist is an effusive and gifted maker of sounds. Together with his co-producer Andrew Sarlo he conjures a psychotropic dreamworld marked by dirty drums, guitar made milky by reverb and a mellotron's wobbly purr. Love is a splendid agony in this universe, and the longer you spend in it the less you want to leave.
---
SZA, 'CTRL'
SZA was one of the biggest breakouts of 2017, a fact that was confirmed with her Grammy nomination for Best New Artist. If you ask me, the singer's monumental debut, "CTRL," should have been nominated for Album of the Year as well. "CTRL" is a beacon in the increasingly bright field of R&B, a raw, sensual exploration of self and desire. SZA favors dark, spacey beats and voluptuous textures, eschewing conventional pop structure (mostly by not bothering with bridges or anything resembling a hook) in favor of hypnotic, down-tempo jams. She luxuriates in her sonic surroundings even as she unleashes the occasional barb, like a cat uncoiling in a patch of sunlight only to sharpen its claws.
---
Waxahatchee, 'Out in the Storm'
With the release of Waxahatchee's gorgeous lo-fi masterpiece, "Ivy Tripp," in 2015, frontwoman Katie Crutchfield set the bar high for a follow-up. "Out in the Storm" more than delivers. Crutchfield has always been an astute lyricist with a gift for melody, skills she channels toward a bigger, more energetic sound than previously. "Out in the Storm" is a breakup record, one that excavates suffering and can curdle into bitterness. But even as she's swallowed up in gnarled guitar riffs and painful memories, Crutchfield has her sights on something better. "For a moment I was not lost," she sings. "I was waiting for permission to take off."
---
Leveret, 'Inventions'
The great strength of Leveret has always been the preternatural communion between its members. In fact, the English folk trio, which boasts three of Britain's most skillful instrumentalists, claims not to arrange its material, preferring to follow the particular whims of each performance. Leveret's third full-length album is its first to contain exclusively original repertoire, tunes that nod to the group's traditional roots yet brim with modern wit. "Inventions" is deceptively simple, a joyful exploration of musical kinship that resonates with deep feeling -- much like Leveret itself.
---
Rapsody, 'Laila's Wisdom'
Rapsody's second full-length album, "Laila's Wisdom," opens with a sample from Aretha Franklin's "Young, Gifted And Black." Those introductory bars function as a kind of thesis statement for the album, which is named after Rapsody's maternal grandmother: "Laila's Wisdom" is about female empowerment, and its intersections with blackness, as much as it is an assertion of Rapsody's exceptional gifts as an emcee. With both Kendrick Lamar and Jay Z up for major awards at the Grammys, "Laila's Wisdom," which is nominated for Best Rap Album, is likely to get lost in the shuffle. But Rapsody can more than hold her own against hip-hop's massive (male) stars, as she proves time after time on "Laila's Wisdom," trading bars with the likes of Kendrick, Busta Rhymes and Black Thought. "Laila's Wisdom" cements Rapsody as a worthy addition to a first-class lineage of female rappers, like Lauryn Hill and Queen Latifah, whose positionality and perspective as women in the male-dominated field of rap turned out to be a potent source of strength.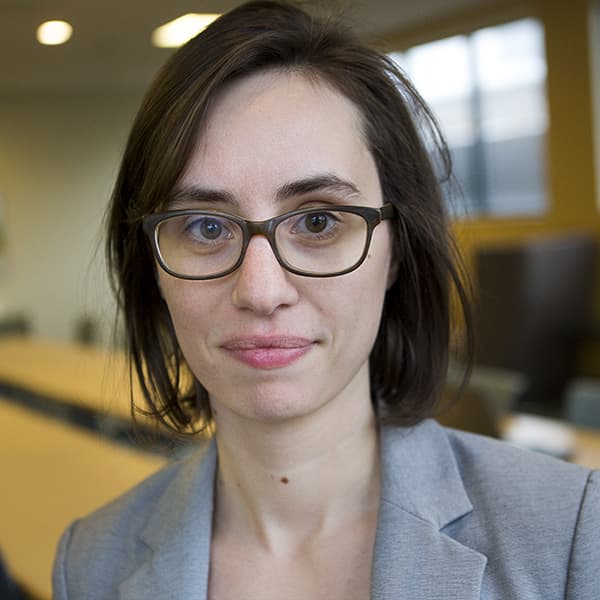 Amelia Mason Arts And Culture Reporter
Amelia Mason is an arts and culture reporter and critic for WBUR.