Names Of Boston's Homeless Who Died In 2017 Are Read Aloud At Service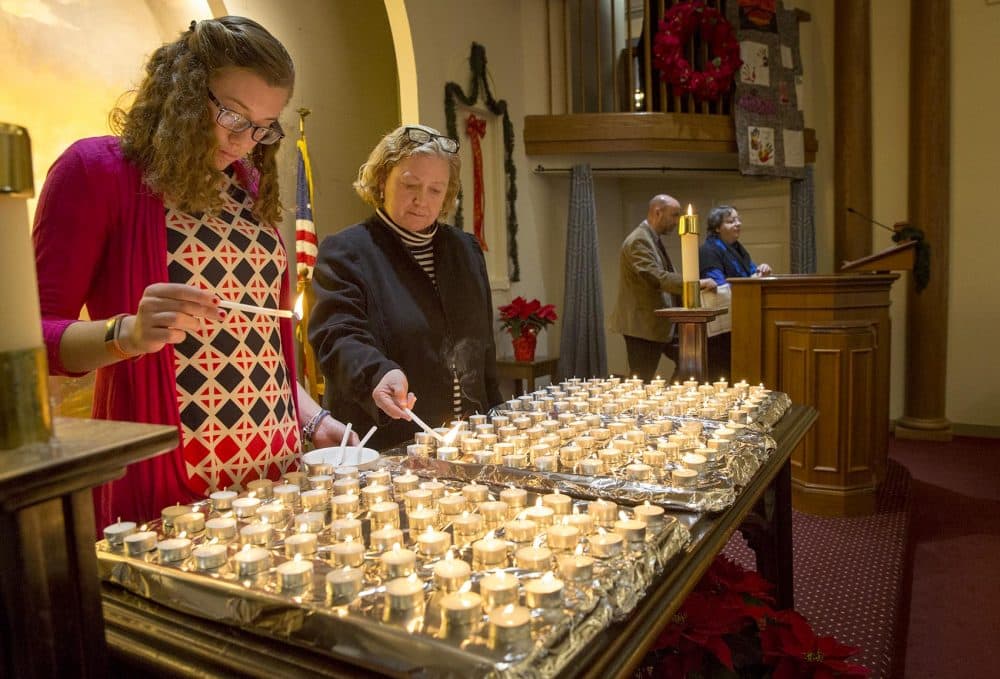 It's a way to remember Boston's homeless ahead of "the longest night of the year to be without a home," as the program said.
The 28th annual Interfaith Homeless Memorial Service was held Thursday, coinciding with the winter solstice. The gathering took place at the Church on the Hill next to the State House.
Organizers described the service as "celebrat[ing] and memorializ[ing] those we have lost in the past year."
The names of Boston's homeless who died on the streets in 2017 were read aloud, accompanied by music, prayer and a ceremonial candle lighting.
At sunset, luminaries will be lighted at the MBTA's Park Street station, which is frequented by homeless people looking for a place to warm themselves.
With reporting by The Associated Press