Forecast: Wild Weather For Christmas Weekend
03:05
Play
This article is more than 3 years old.
We can look forward to highly variable weather this weekend, with all manners of precipitation except for hail.
Snow, sleet and freezing rain, as well as regular rain, will all occur between now and Monday. Not all of you will see all types of precipitation, but all types of precipitation will be falling somewhere in southern New England through the holiday weekend. This makes traveling extremely tricky because depending on where you are and where you're going, road conditions will change quite a bit.
Story continues below
Current conditions in Boston
Friday
Snow has already started across New Hampshire and parts of Maine and has spread into the northern tier of Massachusetts. This snow will continue to fall throughout the day at a light pace. During the afternoon that snowshield should expand southward and that's where areas along the Massachusetts Turnpike will also get some accumulation. South of the Mass. Pike, accumulation will be much less.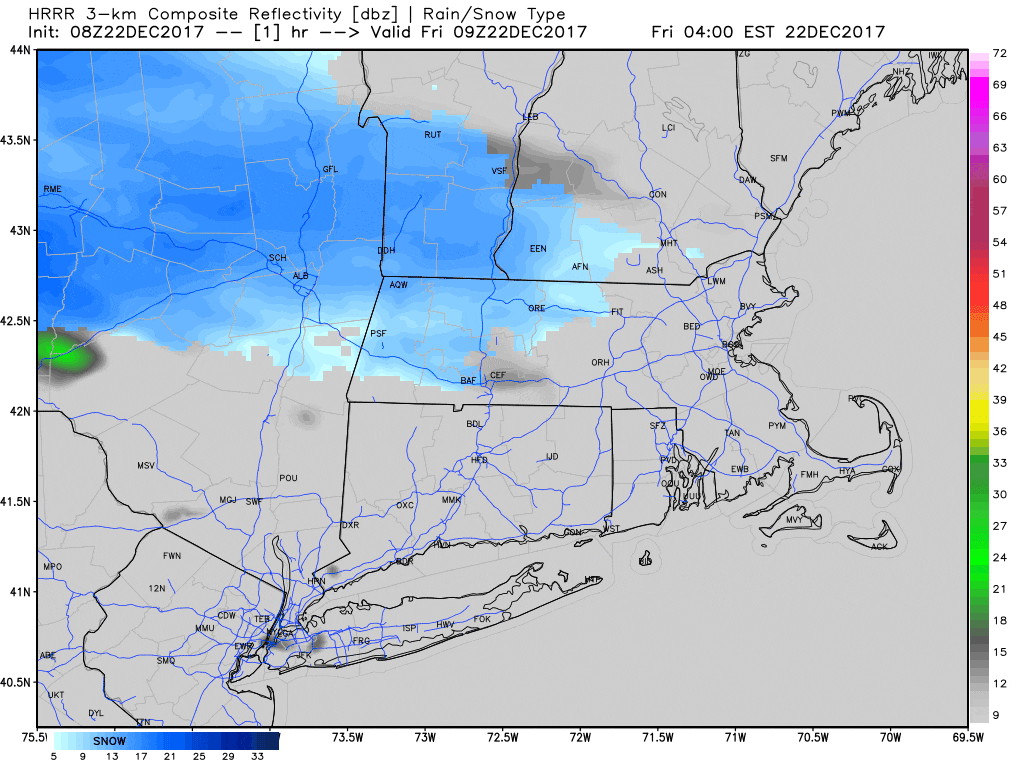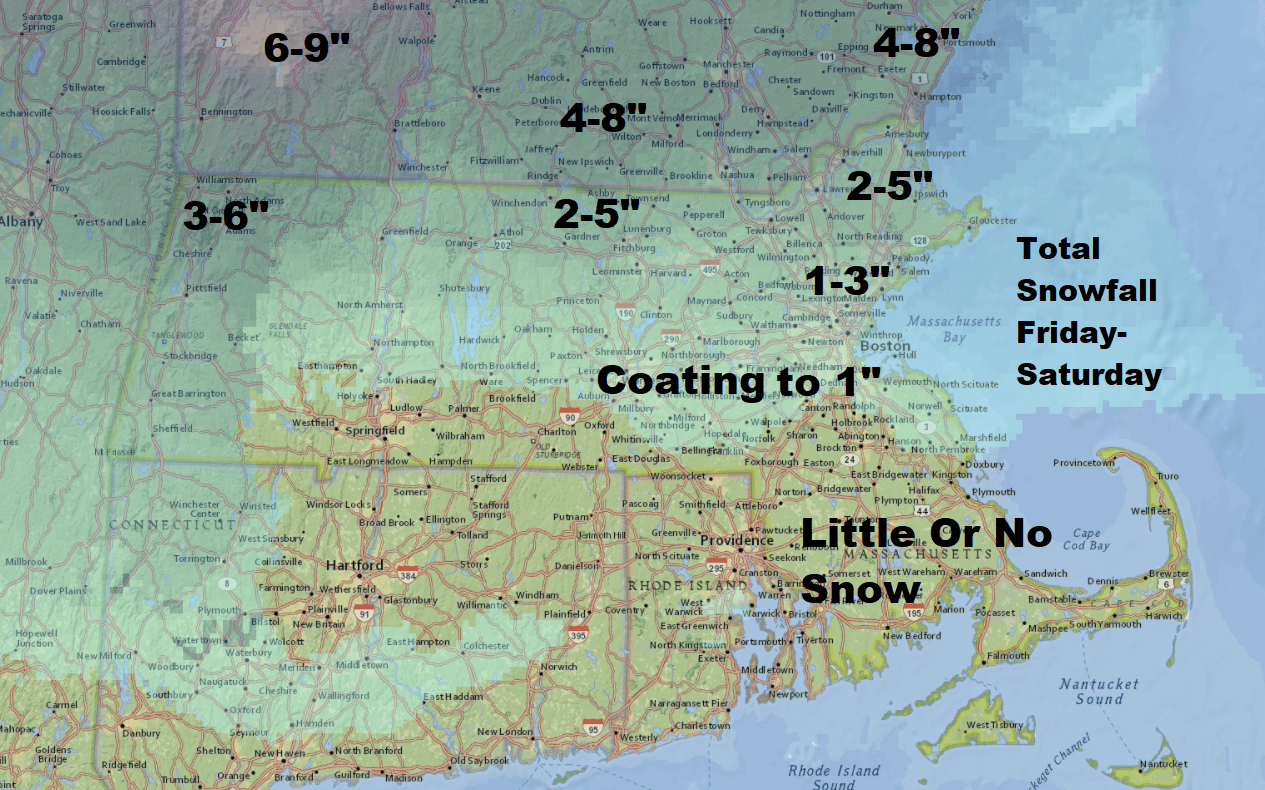 Friday night
Colder air will move back into the region from the north and there will be freezing rain or sleet. Across the border of Massachusetts, Vermont and New Hampshire there may be a period of sleet and snow but freezing rain is the going concern.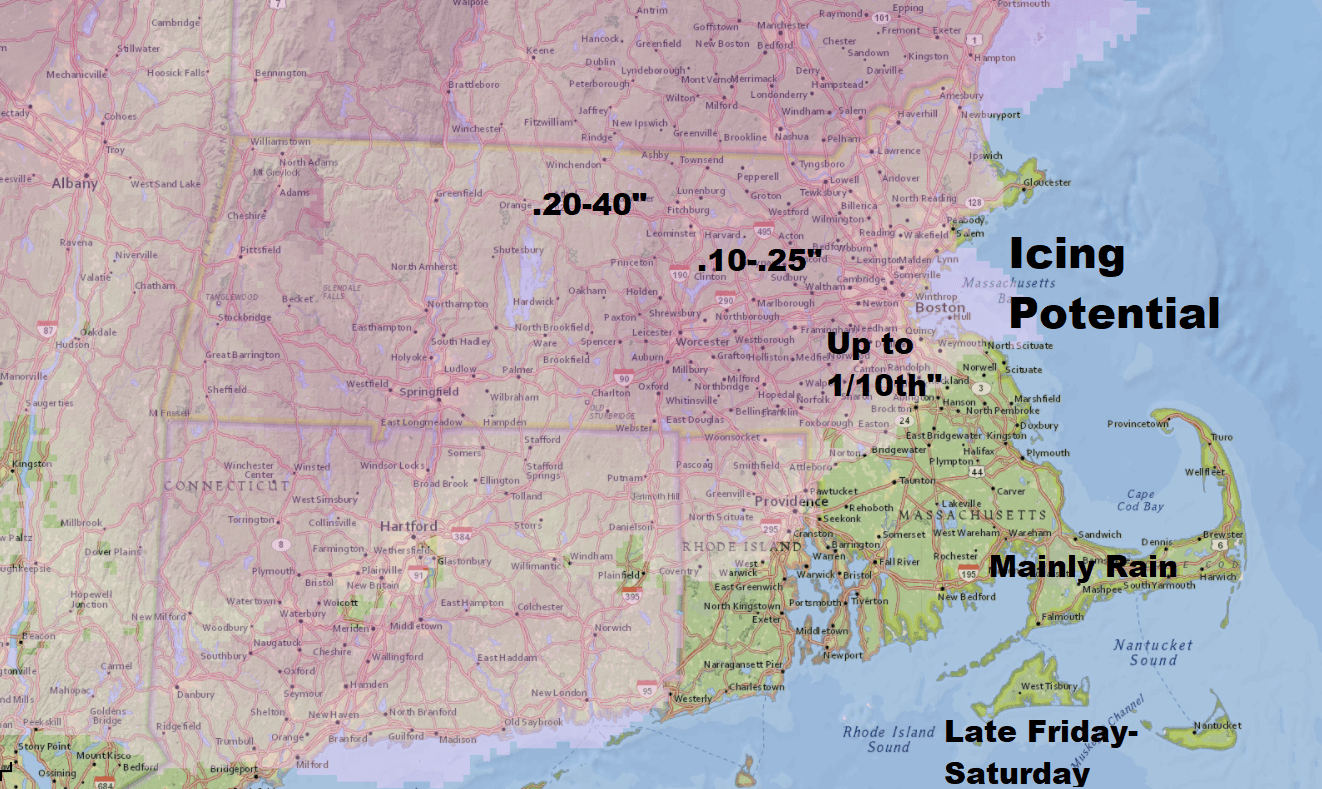 Saturday
Look for another wave of low pressure to bring more precipitation. Temperatures should warm above freezing, so freezing rain in the morning will change over to rain.
Sunday
This is the day where we get a break, with partly to mostly sunny skies and temperatures approaching 40. If we get enough sun we could get into the lower 40s; if the clouds hold tough we may stay in the upper 30s.
Monday
Look for a final wave of low pressure to bring more rain and snow to the region. The exact track of the storm is yet to be determined and therefore snow amounts as well as the rain snow line are still very questionable. The storm looks to end by noon.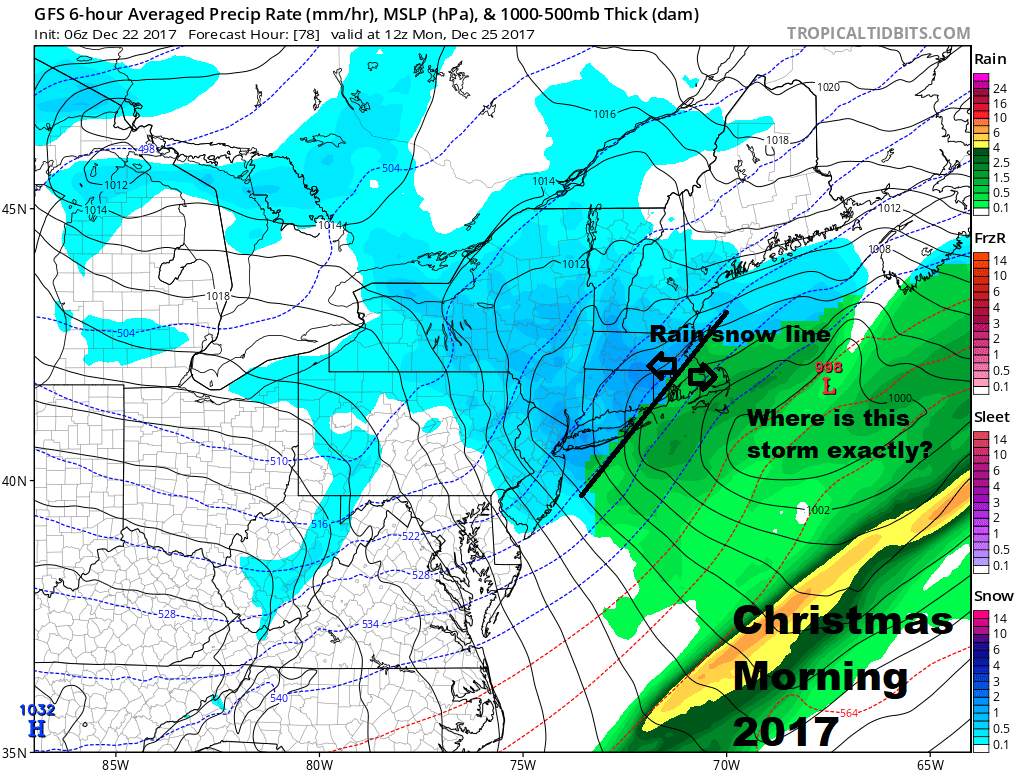 You can follow my updates here and on Twitter @growingwisdom.
---
Friday: Cloudy, snow mainly from about the Mass. Pike northward, less snow south. Little precipitation on Cape Cod/southeastern Mass. Highs 28-34.
Friday Night: Periods of sleet or freezing rain, some snow early in the evening. Rain south of Boston.
Saturday: Early icing north and west, then showers. Afternoon readings 32-42. Warmest over Cape Cod, coldest north and west of I-495 into New Hampshire.
Sunday: Partly cloudy and seasonable. Highs 35-40.
Christmas: Snow or rain (south) ending in the morning. Highs 33-38.
Tuesday:  Sunshine and cold. Highs 25-30.
This segment aired on December 22, 2017.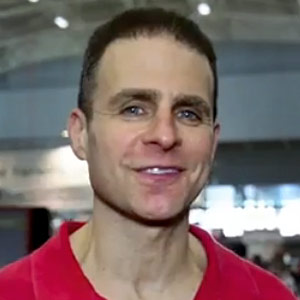 David Epstein Meteorologist
David Epstein is WBUR's meteorologist.