Forecast: Icy Travel Through The Afternoon In Many Areas
This article is more than 3 years old.
There are two weather events between now and Christmas which will each affect the area with wintry weather.  Today it's the ice and rain, and Christmas it's the snow and some rain.  Today's storm will cause very treacherous driving on any roads which are untreated or were not recently treated.   The Monday storm brings snow or rain changing to snow before ending in the middle of the day.
The snow Monday likely brings a plowable storm to much of the area with even Boston seeing accumulating snow.  Along the coast, the snow will start as rain and then transition to snow.  The timing of the change will determine how much snow falls.
Saturday
Look for periods of freezing rain through the afternoon.  This will transition to rain late in the day, but there could be enough ice accretion to cause some power outages over extreme northern Massachusetts and into New Hampshire.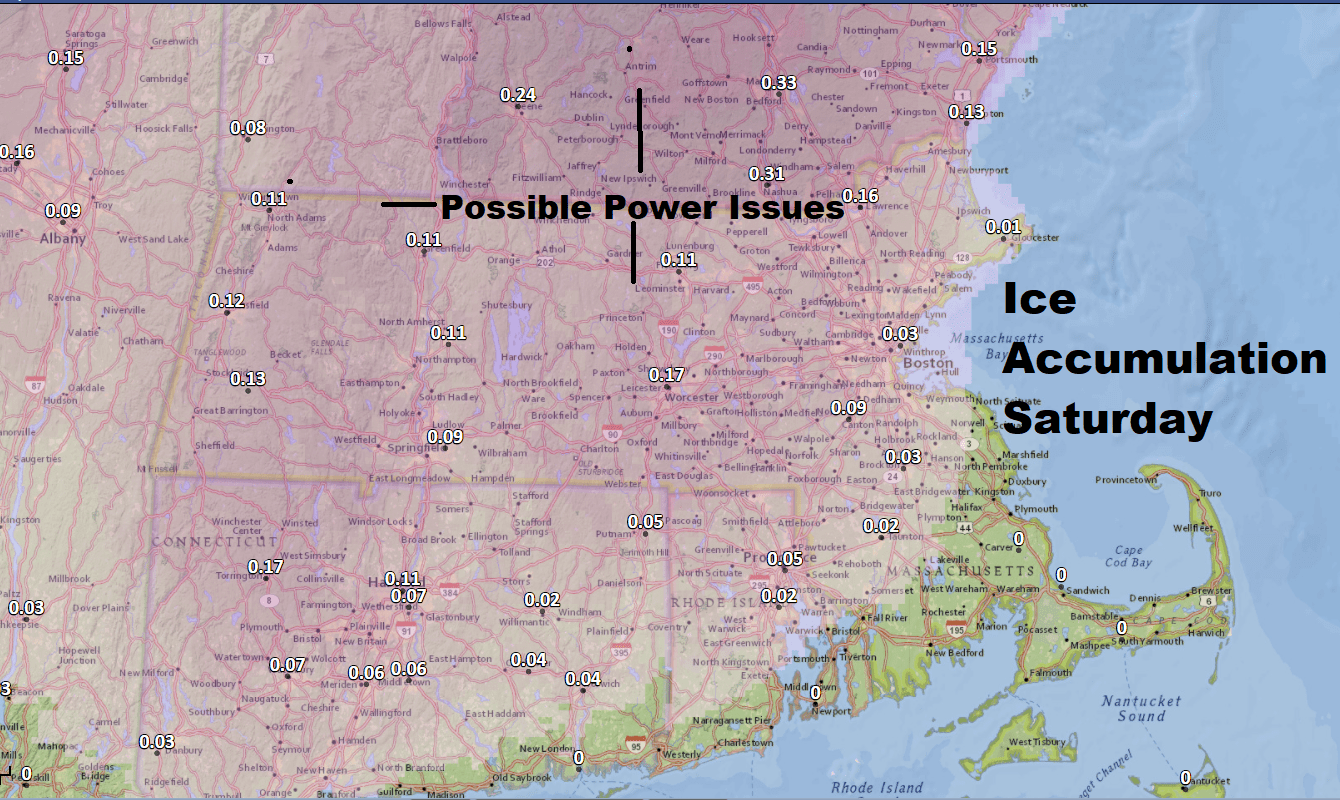 Sunday
This is the day where we get a break, with partly to mostly sunny skies and temperatures approaching 40. If we get enough sun we could get into the lower 40s; if the clouds hold tough we may stay in the upper 30s.
Monday
Look for a final wave of low pressure to bring more rain and snow to the region. The exact track of the storm is yet to be determined and therefore snow amounts as well as the rain-snow line are still very questionable. The storm looks to end around noon.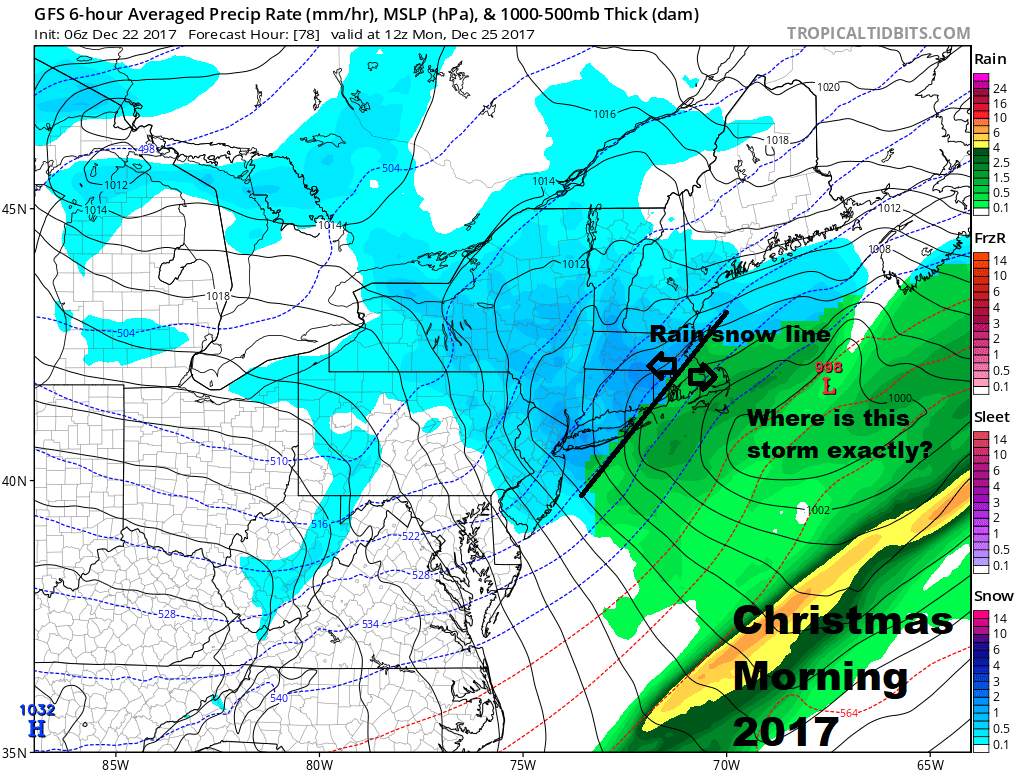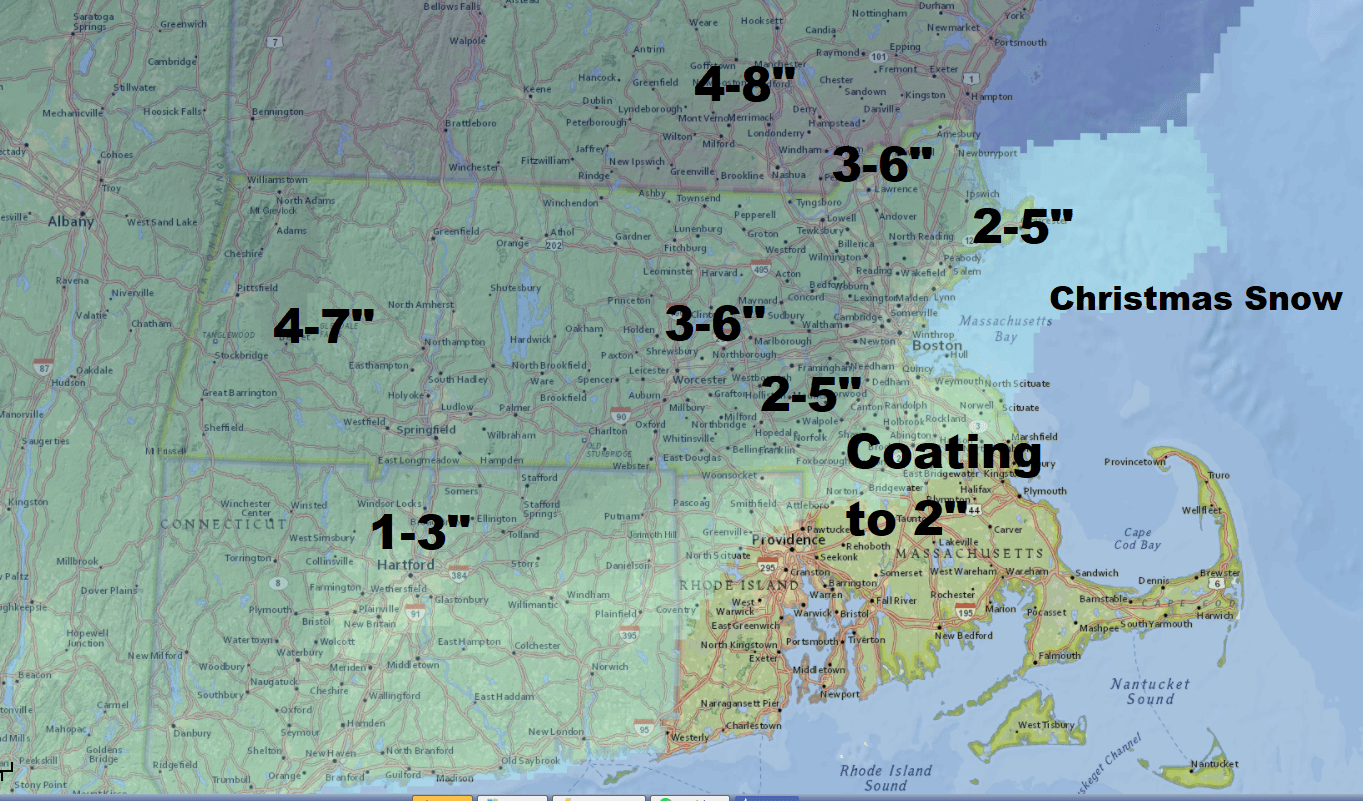 You can follow my updates here and on Twitter @growingwisdom.
---
Saturday: Freezing rain slowly changing to all rain by late in the day. Afternoon readings 32-42. Warmest over Cape Cod, coldest north and west of I-495 into New Hampshire.
Sunday: Partly cloudy and seasonable. Highs 35-40.
Christmas: Snow or rain (south) ending in the morning. Highs 33-38.
Tuesday:  Sunshine and cold. Highs 25-30.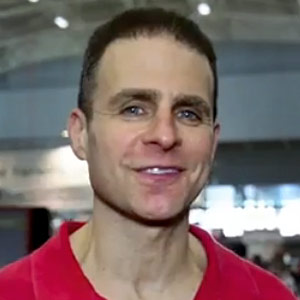 David Epstein Meteorologist
David Epstein is WBUR's meteorologist.