5 Local Music Discoveries From 2017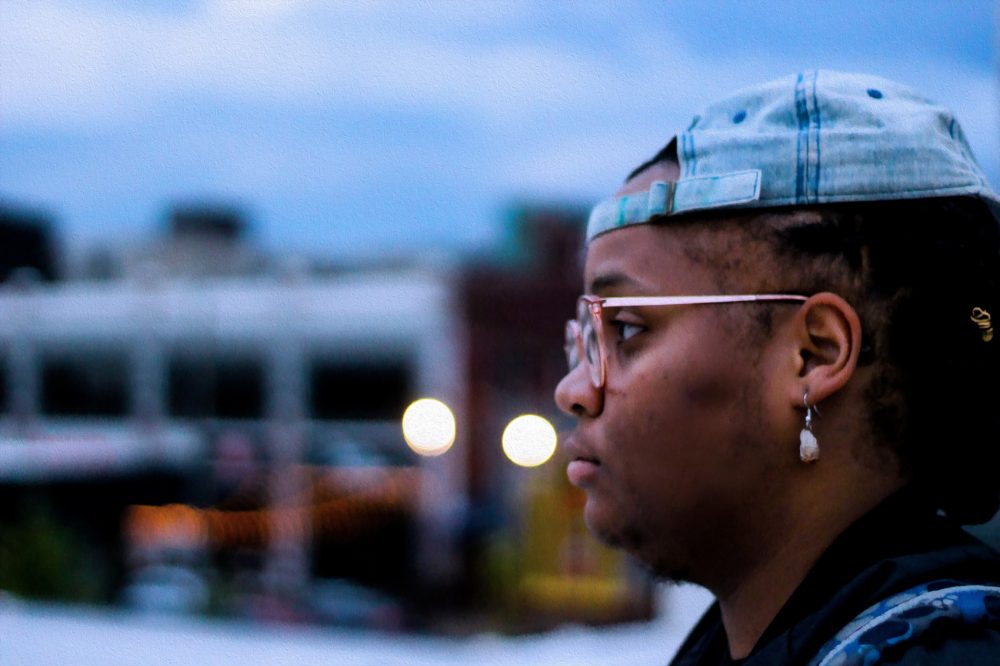 This article is more than 3 years old.
As a rock critic, I get exposed to a lot of music. It can be overwhelming at times; I've given up trying to read the dozens of press releases that land in my inbox daily. (Sorry, publicists.) And I always feel like I should be getting out more, partaking in the bewildering bounty that Boston has to offer.
But the job exposes me to many delightful surprises as well. Sometimes these discoveries come in the form of chance experiences, of opening acts and coffee shop fliers and songs caught serendipitously through open tavern doors. More often than not, though, such music comes to me by way of the internet's relentless churn, the rare jewel to catch my eye (or ear) in the course of my virtual meanderings: a "related" Spotify artist impulsively clicked, an intriguing video that leaps out of the flotsam on my feed, an amusing band name on some small club's calendar.
In 2017, I encountered more excellent local musicians than I had the bandwidth to cover, more even than I had time to include on this list. Below are a few of my favorites. Some of these artists are emerging, while others have been at it for many years. All of them left an impression on me in the course of my reporting; all of them should be better known.
Pink Navel
I stumbled across Pink Navel earlier in December while combing the local show listings, and promptly fell down the surreal and enchanting rabbit hole that is their most recent album, "raw navel."
Given the rapper/producer's experimental tendencies, it's no surprise they've been championed by the city's reigning arbiter of the underground, the music blog and promoter Boston Hassle. Pink Navel, who uses gender-neutral pronouns, brings lo-fi quirk to dreamy hip-hop beats and raps with a lurching, syncopated flow. Their rhymes play out in zig-zaggy, disjoined cascades that unfurl with unexpected poignancy. "Please pops, hear my new sound/ If my pops knew I wanted to wear gowns, he'd..." Pink Navel intones on "college-fireman.dev" — an earnest, incomplete expression that somehow says everything.
---
Sidney Gish
Armed with a guitar and a loop machine, Sidney Gish makes charming bedroom pop punctuated by self-deprecating punchlines. ("So I present to you a single/ Last minute little jingle.") Witty verses and sugary hooks abound, sprinkled betwixt whimsical hand claps and impish backing vocals.
The singer, who is currently enrolled as an undergrad at Northeastern University, is astoundingly prolific, having self-published three full-length albums and an EP online in the last two years. Though Gish didn't take home the prize for New Artist of the Year at the Boston Music Awards — that honor went to Carissa Johnson, another excellent local solo artist — there's no doubt she's headed for DIY, if not pop, greatness.
---
Oompa
2017 was a good year for Oompa. The Boston-born poet, activist and rapper won the Women of the World Poetry Slam and was nominated for New Artist of the Year in the Boston Music Awards. This was after her 2016 debut album, "November 3rd," was named a favorite by DigBoston and Allston Pudding.
When it comes to hip-hop, Oompa is the whole package: a gifted lyricist with a blistering flow and an ear for drama. Her good taste serves her well, too, in the form of producer collaborations that yield irrepressible beats and sweet, soul-inflected hooks. By her own account, Oompa strives to represent the "queer, Black, orphaned hood kids," but in her music she does more than represent — she finds power in those differences and difficulties that might otherwise have held her back.
---
Conor Ryan Hennessy
Given the increasingly politicized tenor of pop and hip-hop in 2017, the trope of the guitar-toting, white-guy protest singer seemed pretty played out. But Conor Hennessy, a singer-songwriter based in Brighton, infuses a tired genre with a fresh perspective and a rapier-sharp wit.
Hennessy, who I caught at Club Passim's Labor Day campfire. Festival, puts a novel spin on age-old themes: inequality, injustice, an increasingly downtrodden American workforce. "What was their names, tell me what was their names?" he murmurs over chipper, finger-picked notes. "Did you lose a friend on the minimum wage?"
With lines like that, which are numerous, Hennessy declares himself the frog-voiced, millennial Bob Dylan of our time.
---
Roy Sludge
Allan Sheinfeld has been singing and guitar-slinging in Boston's music clubs and dive bars for more than 40 years. These days, he's known as the sardonic and gravelly-voiced honky-tonk troubadour Roy Sludge, but the musician has cycled through numerous incarnations throughout his career, from fronting the western swing outfit the Spurs to working as a sideman for Barrence Whitfield and the Savages to leading a foul-mouthed novelty band called the Burning Sensations.
It was that last antic that led me to Sheinfeld when I was reporting on the 30th anniversary of the Midway Café in JP; he was, seemingly, a character in every story, a mischievous and reliable presence throughout the club's long history. Plenty of fans will read this and scoff, rightly pointing out that Sheinfeld is a well-respected entity in the local roots-rock scene, the subject of newspaper profiles and a winner of musical awards. But he's still criminally underrated in these parts and beyond. Acquainting myself with Sheinfeld's music was a much-needed reminder not to overvalue the new when so many hard-working artists have been here all along.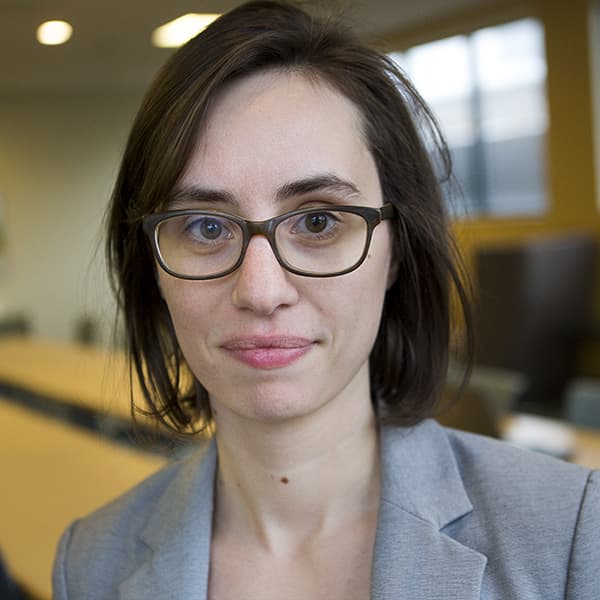 Amelia Mason Arts And Culture Reporter
Amelia Mason is an arts and culture reporter and critic for WBUR.