Forecast: A Foot Of Snow — Or More — Expected In Eastern Mass. Thursday
02:44
Play
The last several days have been very cold, but southern New England will get a little bit of a respite from the frigid temperatures on Wednesday and Thursday.
Story continues below
Current conditions in Boston
With the brief break in cold, however, a very large storm system is developing in the ocean on Wednesday and will move east of the region Thursday. The exact track of the system will determine just how much snow areas of New England see, but it's likely the Boston area and beyond will see a moderate to major snowstorm.
Plan on snow falling all day Thursday and ending in the late afternoon or early evening Friday.
The storm will need to be monitored closely. If it continues to move back westward then we would see more snow and wind with potentially moderate coastal flooding.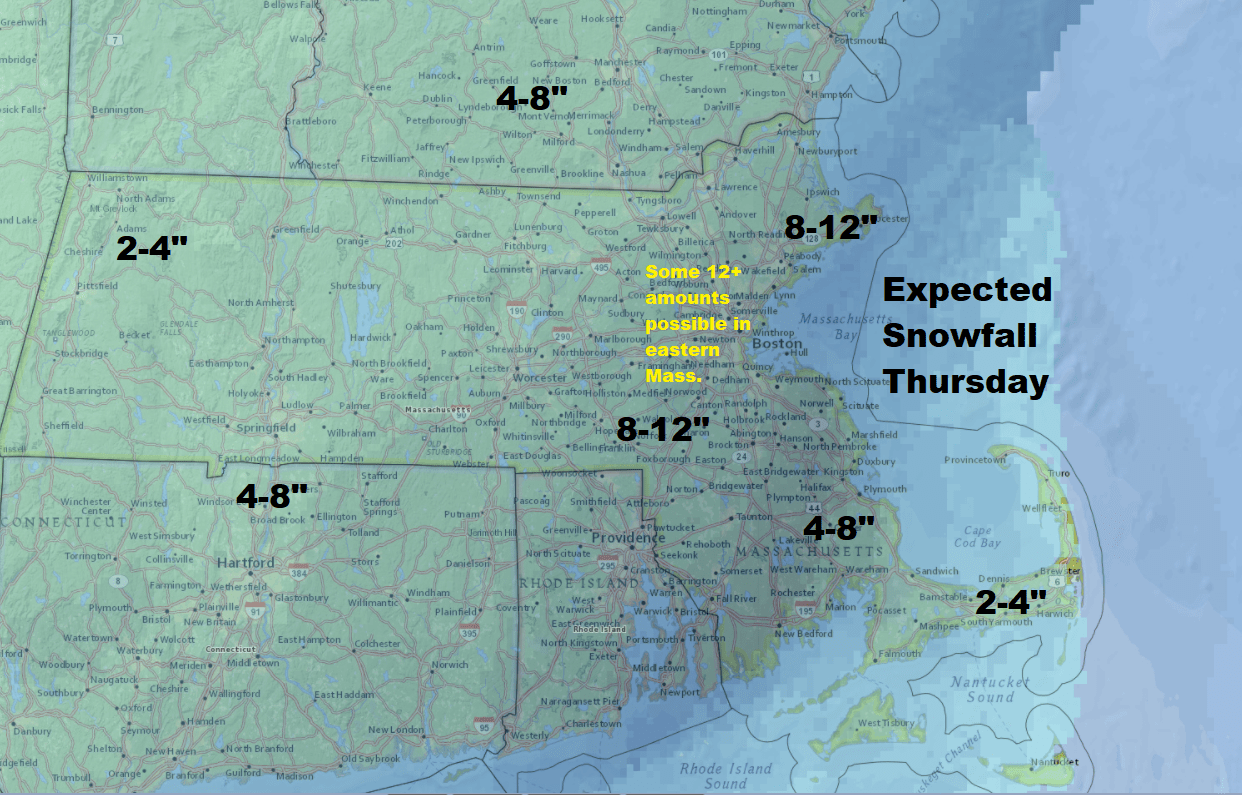 Because tides are astronomically high, there could be some minor coastal flooding during high tide.
After the snowstorm on Thursday, another round of very cold air will move in with temperatures equal to or even colder than the recent air mass. I do think that by the time we get toward next Monday and Tuesday, temperatures will start to get closer toward average and sometime in the middle of the month of January, a thaw is possible.
Today, however, we saw another cold morning across all of New England with temperatures below zero in many places and a few degrees above in others. There continued to be a wind chill with more of the same type of weather we've had over the past several days.
Today marks the seventh day where Boston likely will not reach 20 degrees. This is significant because the last time we had a stretch of weather this cold it was 1918.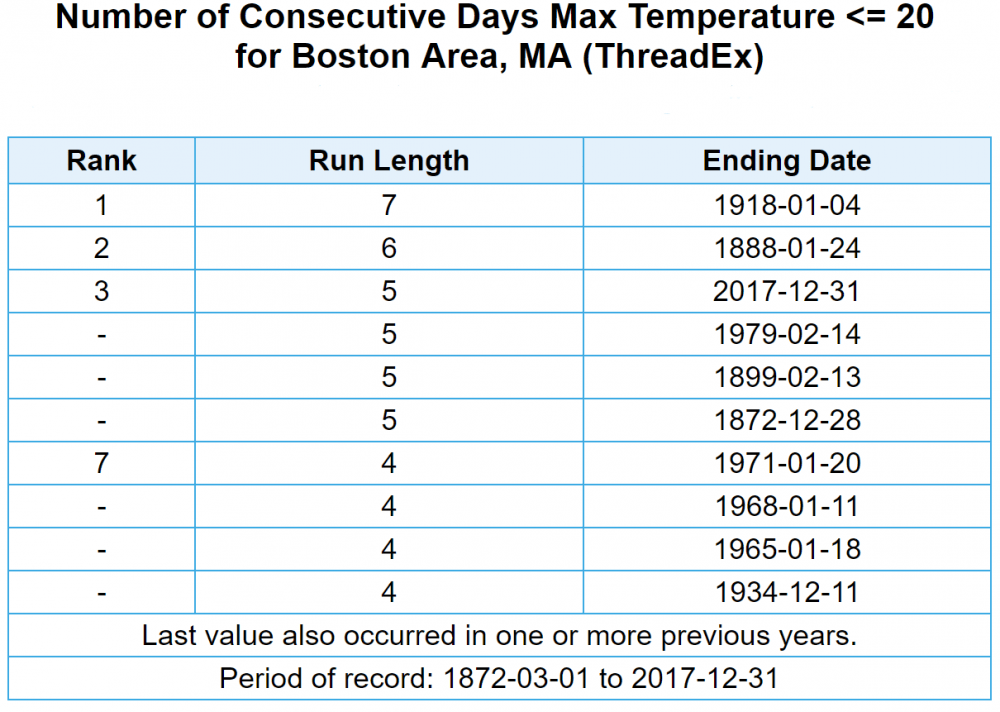 Using record-low temperatures as a measurement of how cold it's been is not always a great way to tell what's really going on. For example, if the temperature of the past two days had reached a record low, but temperatures during the afternoon made it into the 20s, we wouldn't be talking so much about the prolonged cold.
What's made this period of Arctic-like weather unique is that temperatures have remained at sub-20 degree readings for so long. The last time it occurred none of us were born, or remember it.
You can follow my updates here and on Twitter @growingwisdom.
---
Tuesday: Sunshine and cold. Highs 15-20.
Wednesday: Sunshine with some afternoon clouds and less cold. Highs near 28.
Thursday: Snow. Near blizzard conditions possible at times. Highs 23-30.
Friday: Partly sunny, blustery and cold. Highs 12-18.
Saturday: Blustery and very cold. Highs 7-13.
This article was originally published on January 02, 2018.
This segment aired on January 2, 2018.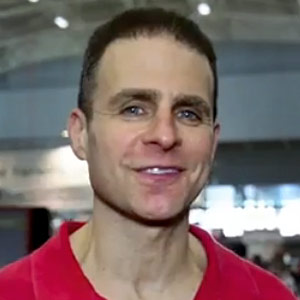 David Epstein Meteorologist
David Epstein is WBUR's meteorologist.