Peter Gelzinis, News Poet Of The City, Retires From Boston Herald After 45 Years
05:08
Play
This article is more than 3 years old.
After a run of 45 years as columnist and reporter for the Boston Herald, Peter Gelzinis has met his last deadline.
Dubbed the news poet of the city, Gelzinis wrote thousands of stories that brought readers a picture of tragedies and triumphs, in the streets of Greater Boston and across the nation as well.
WBUR's David Boeri, who worked some of the same streets and stories with Gelzinis over the years, met up with Gelzinis for the first day of the rest of his life: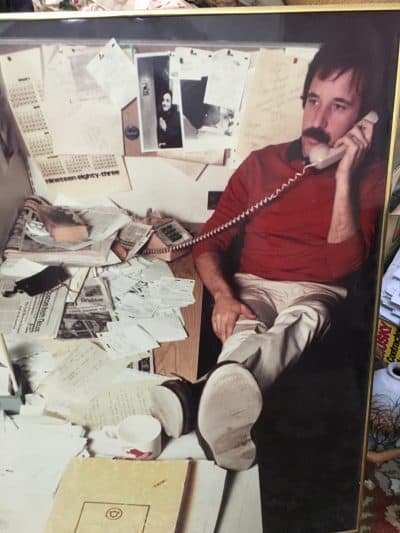 Up on East Broadway in South Boston, the only energy on display comes from Gelzinis' West Highland Terrier, Cooper.
It's going to be a slow news day, but Gelzinis doesn't care.
On the television, Boston Mayor Marty Walsh is delivering his inaugural address, but Gelzinis, who held private audiences with four mayors, isn't taking notes. And the phone isn't ringing with calls from his editors on the other end who want to know what he's thinking about the speech.
Today would have been a writing day for his column, which, until recently, he wrote at least three times a week, and four when he began, back in the '70s, making it close to 10,000 columns in all.
One might wonder if he ever had trouble finding topics to write about, to go through the terror of the well being empty.
"Oh yeah, all the time, that was part of the fun," he says, laughing. "Sometimes you wake up and you were responsible for a column and you had no ideas and you had nothing. You just figured God would provide and a lot of times it would happen that way. You start shaking the trees, you start making calls to the usual people and something would happen."
With Gelzinis, it always seemed to. Mike Bello, now a deputy city editor for the Boston Globe, was the executive city editor at the Herald for years.
"He knew everybody and people gave him stories. Peter represented people from all walks of life who had things happen to them and he told the story with vibrant quotes and brilliant writing," says Bello.
And even greater compassion. Herald photographer Mark Garfinkel worked closely with Gelzinis.
"He's got such a way about him, just a neighborly way that is sadly missing sometimes in our business," says Garfinkel.
A line Gelzinis sometimes recycled revealed a deep Catholicism. He referred to "this vale of tears," a world in which suffering and loss existed alongside joy and hope.
It brought him knocking on the doors of people who let him in.
Garfinkel described a return trip to Oklahoma City for the anniversary of the terrorist bombing of the Murrah Federal Building and a visit to the home of Jim Denny, whose children were horribly injured. He says Gelzinis was welcomed like an old friend.
When it came to writing tough pieces about school desegregation, busing or St. Patrick's Day Parade keeping gay marchers out, or either one of the Bulger brothers, other columnists and reporters could go home to the suburbs. But Gelzinis went home to South Boston, where he grew up and where he continues to live. He didn't hide. His phone number and address are in the phone book.
"And I was driving a Pontiac, an old Pontiac, and more than once I got down on all fours and looked underneath," Gelzinis says.
The son of working class parents, the husband of a legendary teacher at Boston English who died young, Gelzinis has been part of the fabric of the city. Mayors called him to take rides, mobsters called him to "sitdowns," widows of firefighters invited him into their parlors.
He still has the 1945 Royal typewriter that he started on, long before the Herald had computers. It's the sign of another era — one with six Boston dailies, an era in which he still has at least one leg.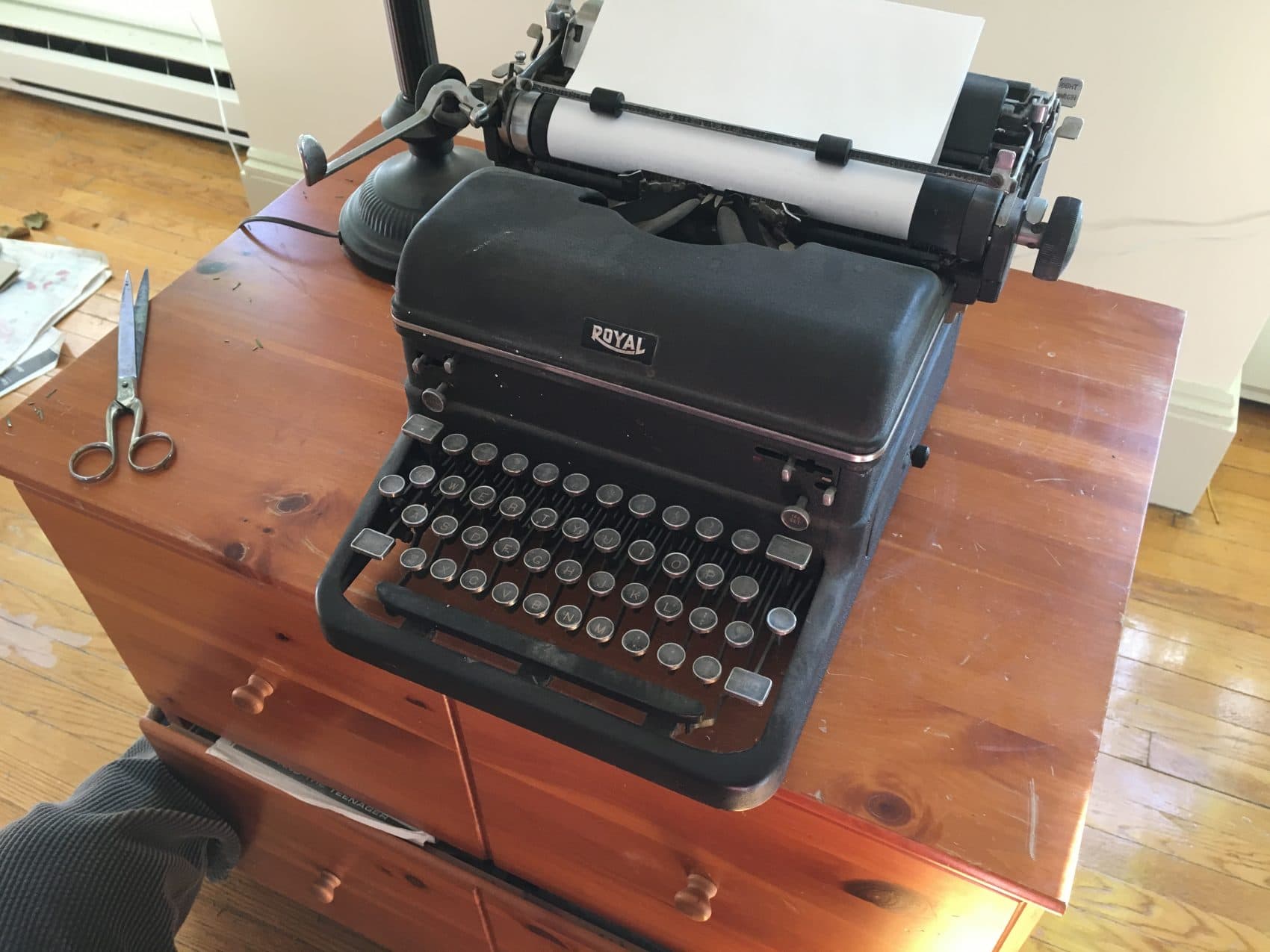 And no one's calling from the news desk.
"I still feel like I have to call in, or that I have to open up the computer, but I don't. I don't," he chuckled.
The new career Gelzinis embraces is being a grandfather to 4-month-old Jack, who he plans to regale with the "Adventures of Robin Hood" — and no doubt, tales of the city too.
Correction: An earlier version of this story misspelled Mark Garfinkel's last name. We regret the error.
This article was originally published on January 02, 2018.
This segment aired on January 2, 2018.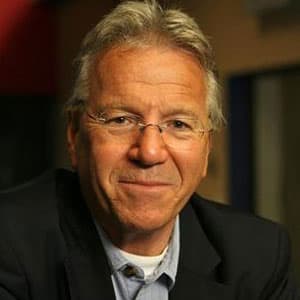 David Boeri Senior Reporter
Now retired, David Boeri was a senior reporter at WBUR.