Photos: Intense Snowstorm Hits Mass. — And Then Hardy New Englanders Dig Out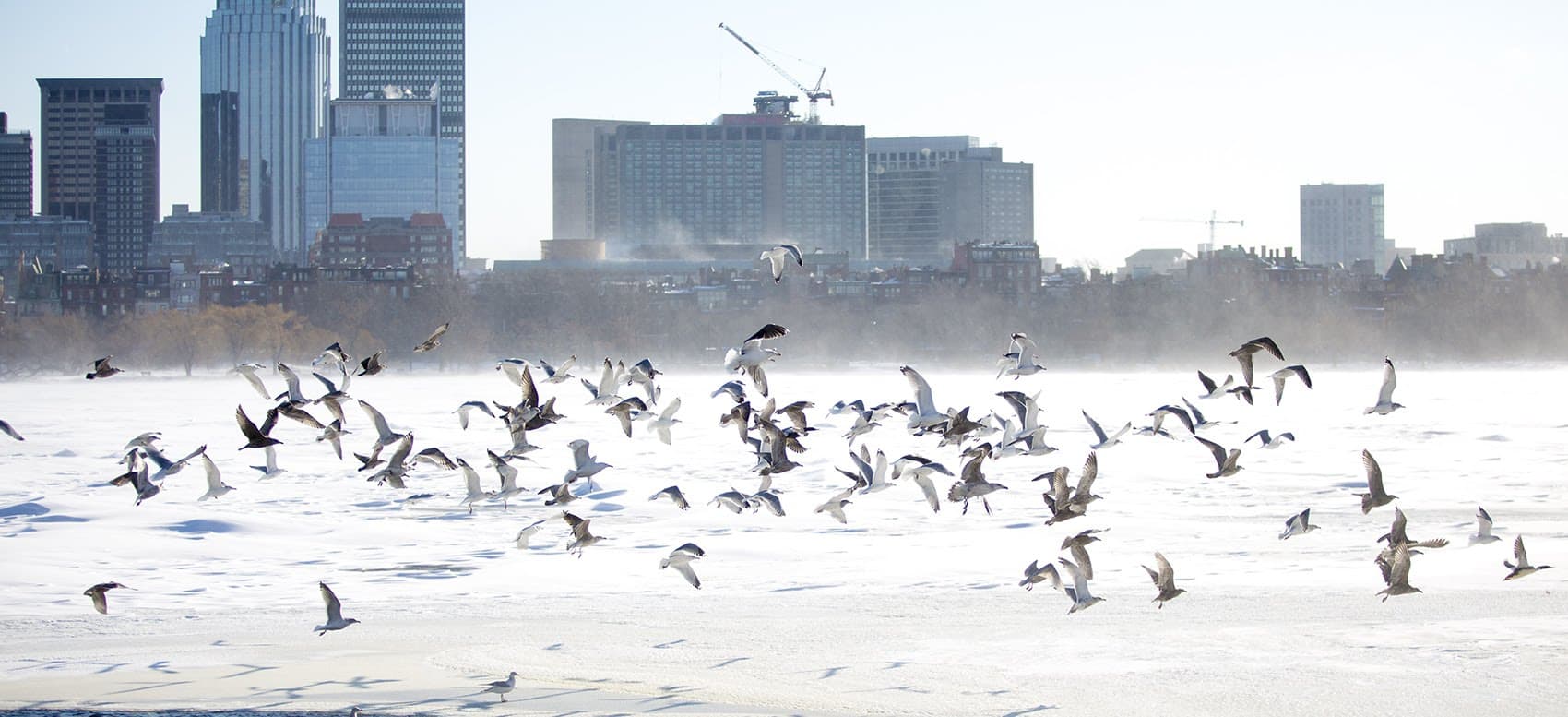 This article is more than 4 years old.
After Thursday's heavy snowfall and whipping winds, eastern Massachusetts residents, shovels at the ready, took to the tough task Friday morning of digging out cars and uncovering sidewalks.
Our photographers went out to capture all the magic and misery of dealing with New England's first major snowstorm of the year. Here's what they saw: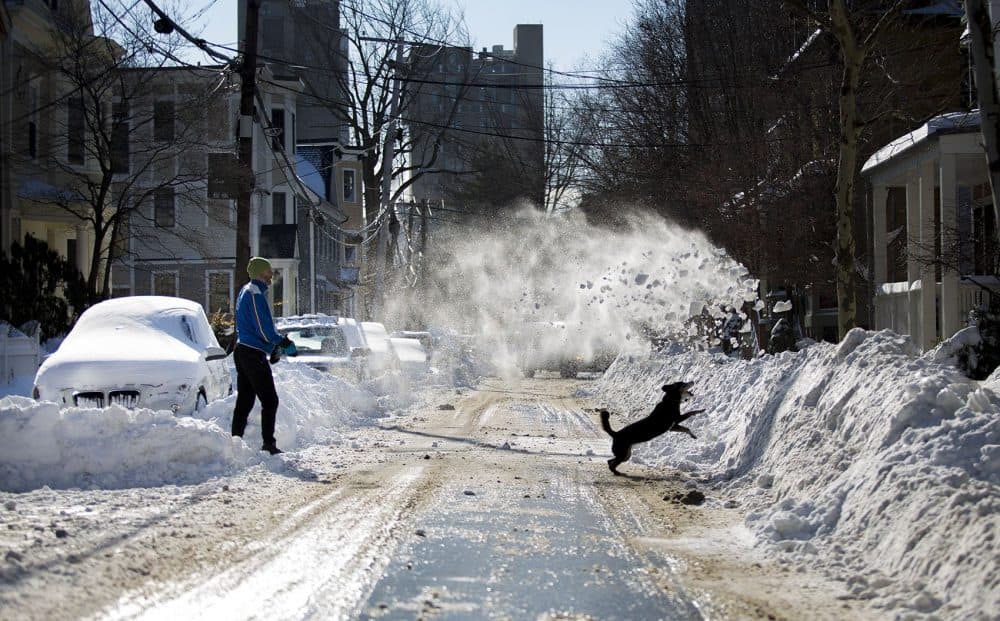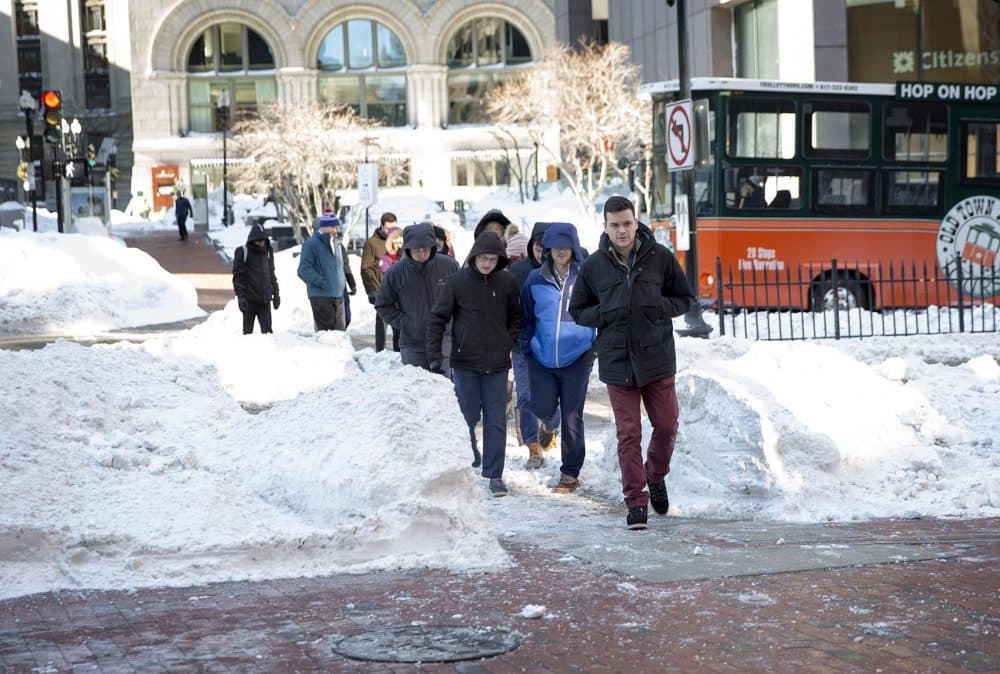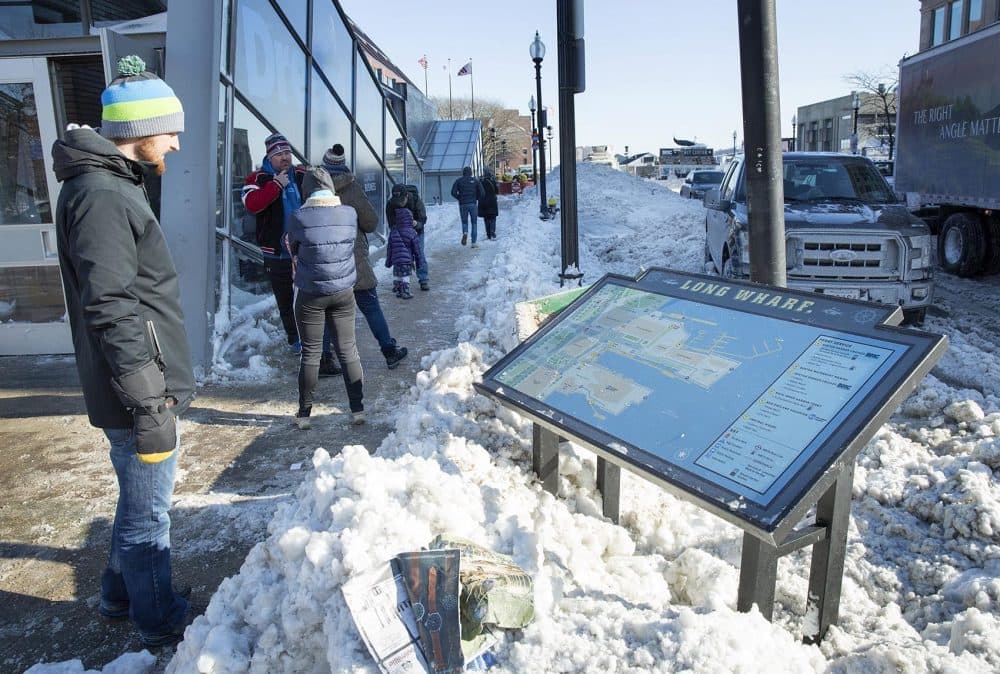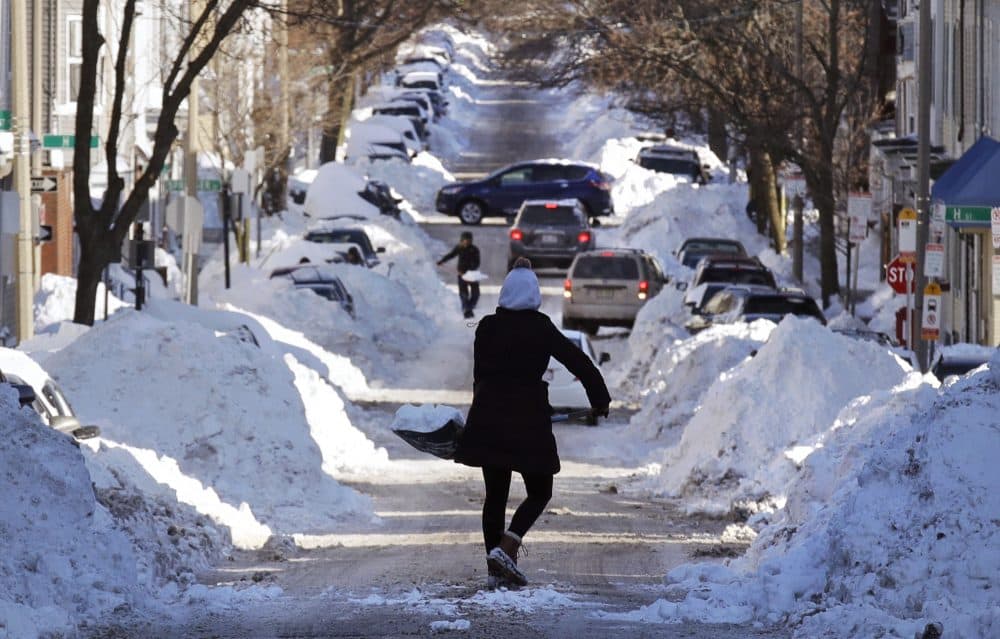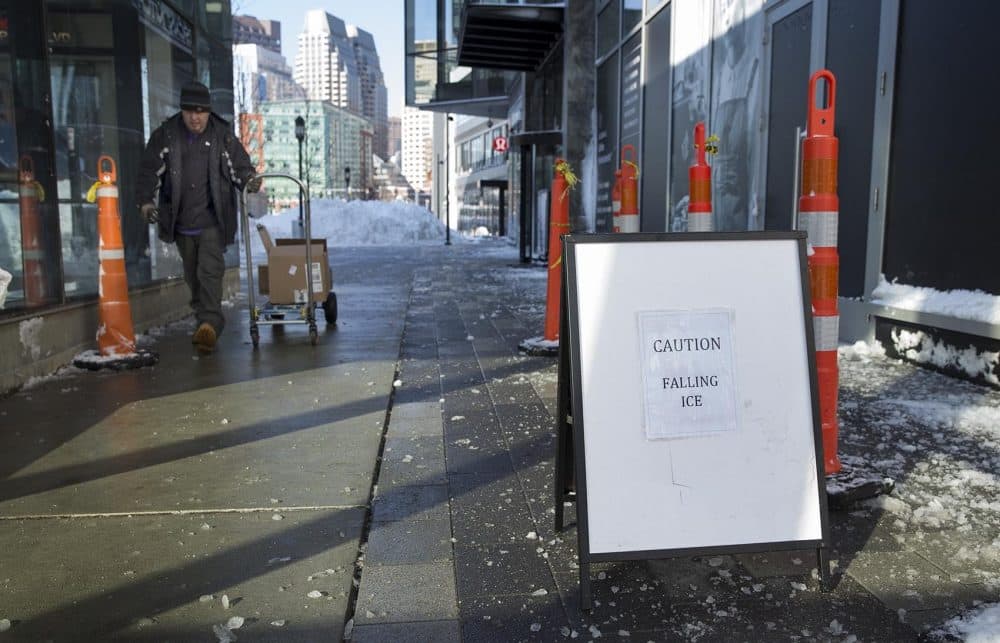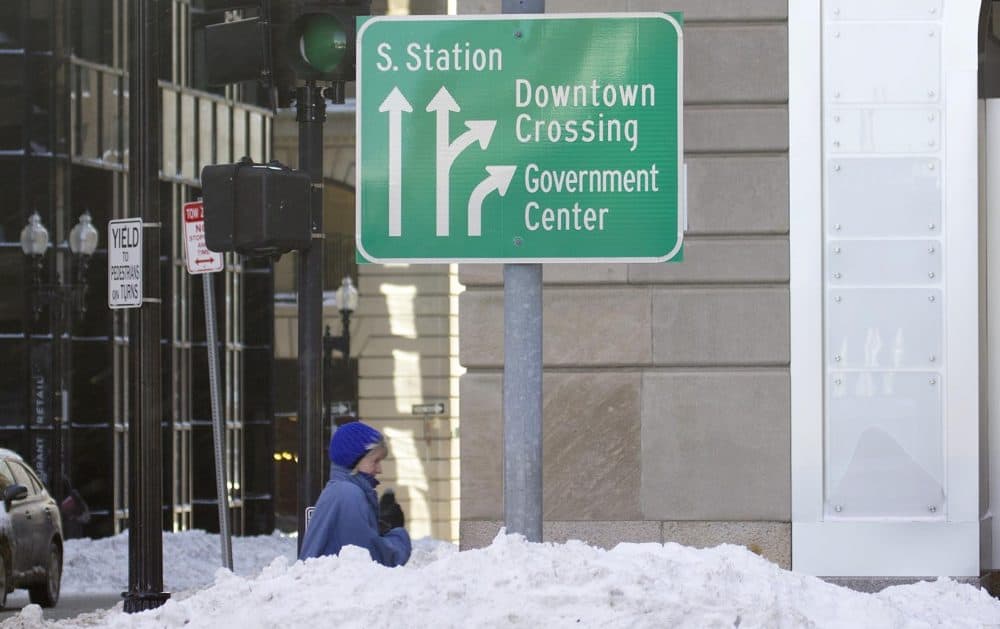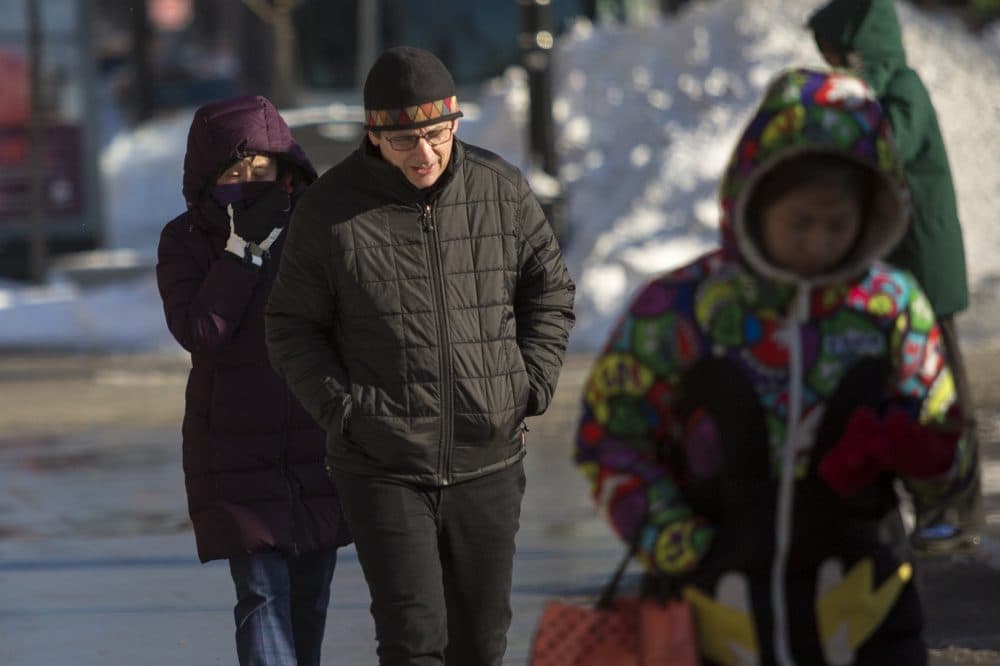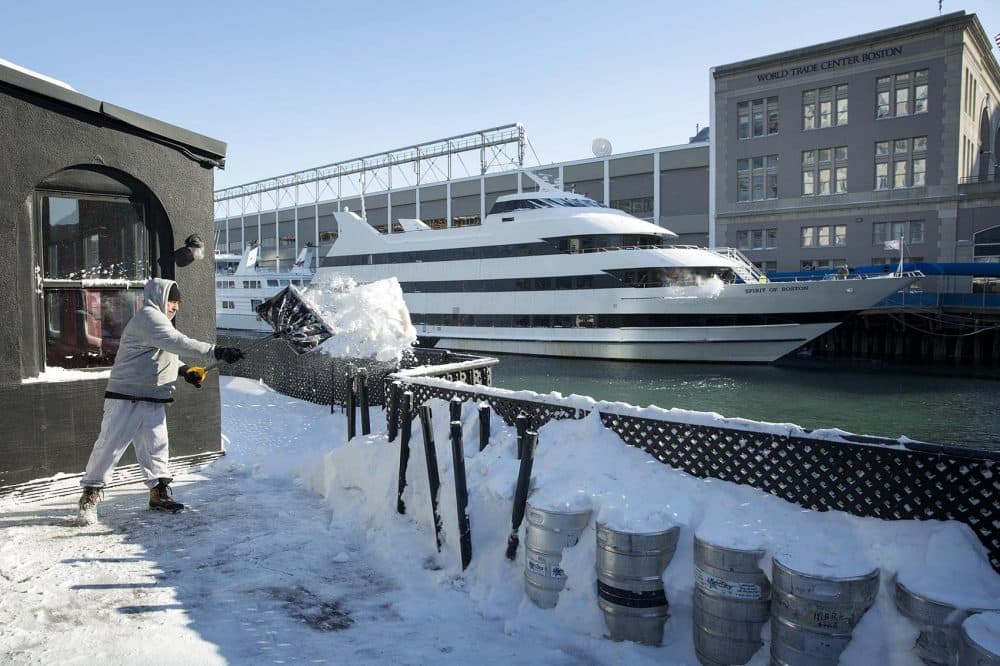 Photos From The Day Of The Storm
It was clear Thursday morning that many Bostonians were heeding warnings from public safety officials to stay indoors. But while the streets were relatively quiet then, the storm was becoming anything but.
WBUR's Bruce Gellerman, who was at the Cape Thursday afternoon — where wind gusts were recorded at around 75 miles per hour in some places — described the storm as "nasty" and "wild."
WBUR's meteorologist David Epstein said the powerful nor'easter had "quickly increas[ed] [its] intensity" throughout the afternoon, before slowing down Thursday evening ahead of frigid temperatures.
By the storm's end, eastern Massachusetts saw at least a foot of snow, and Boston broke a record with its water levels at high tide. Major flooding was at the center of stories about the destruction the storm caused, Epstein said.
Here are dispatches from our photographers and reporters who braved the worst of the wind and wetness as our first major nor'easter of 2018 raged across Massachusetts.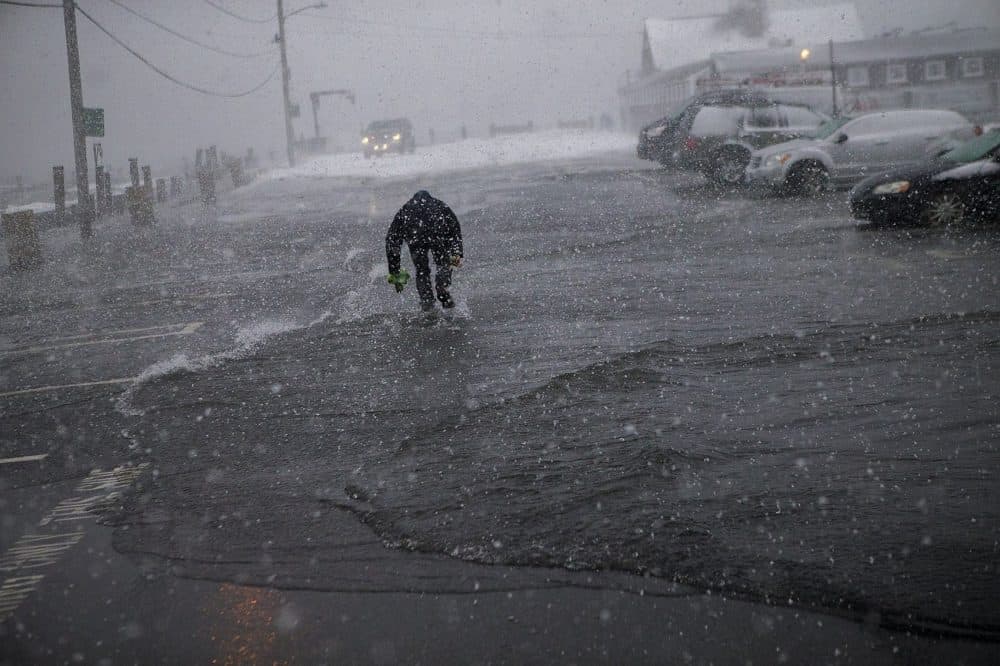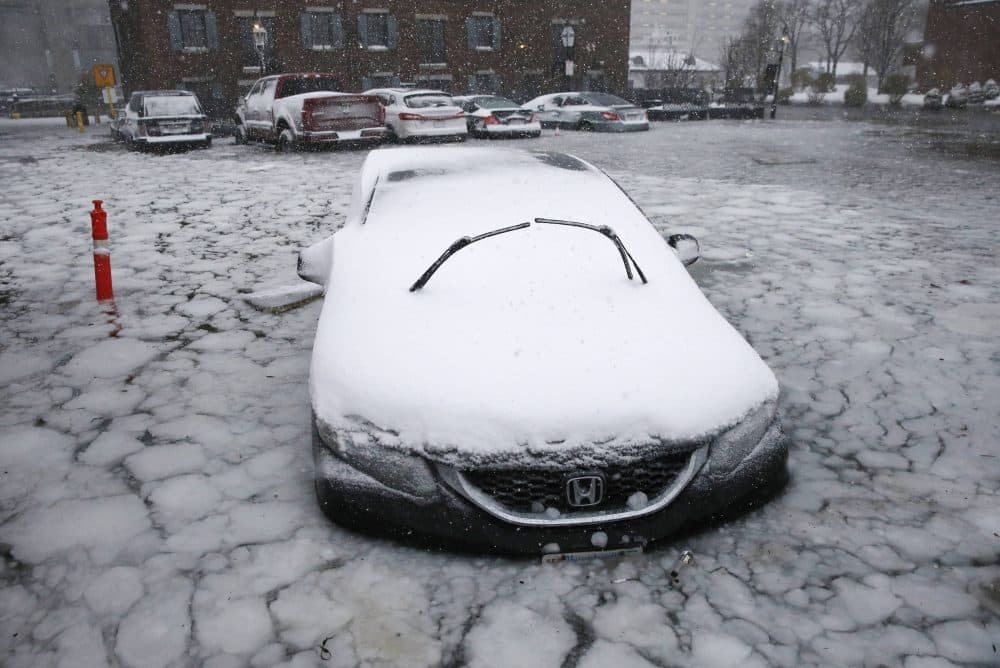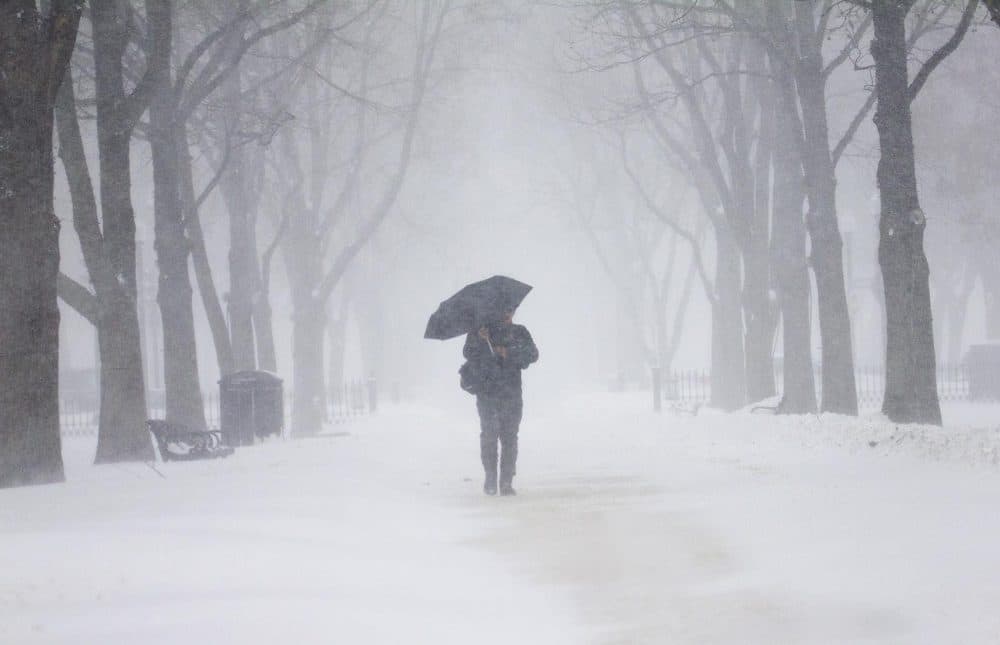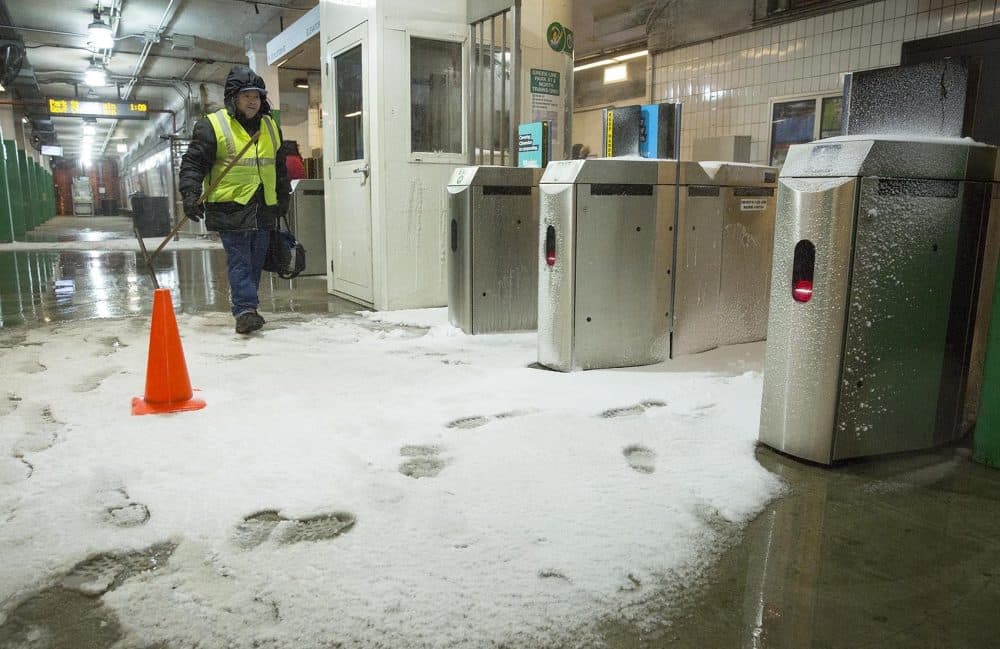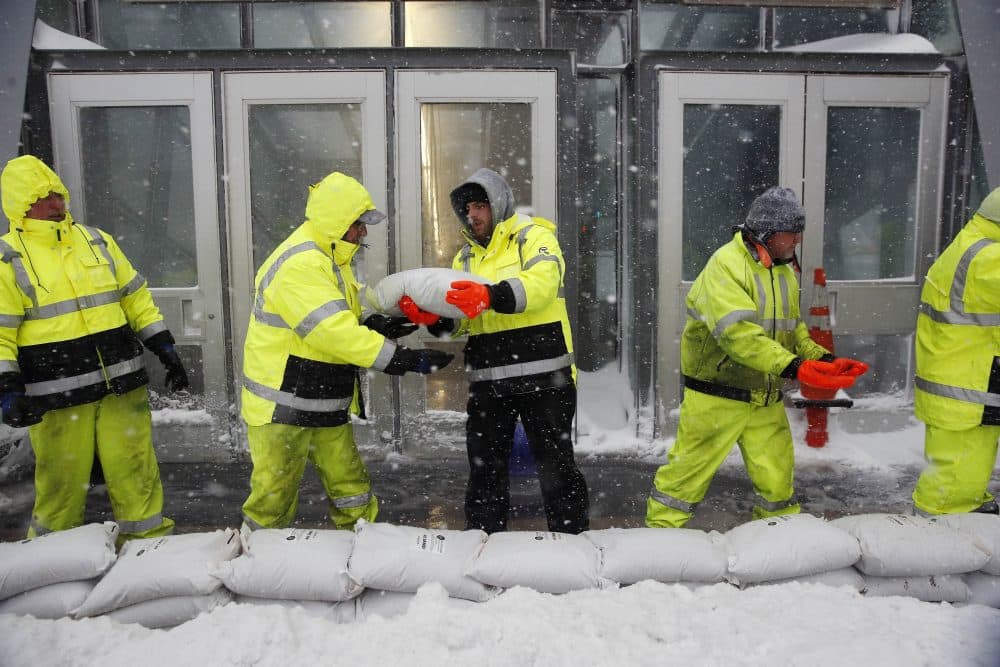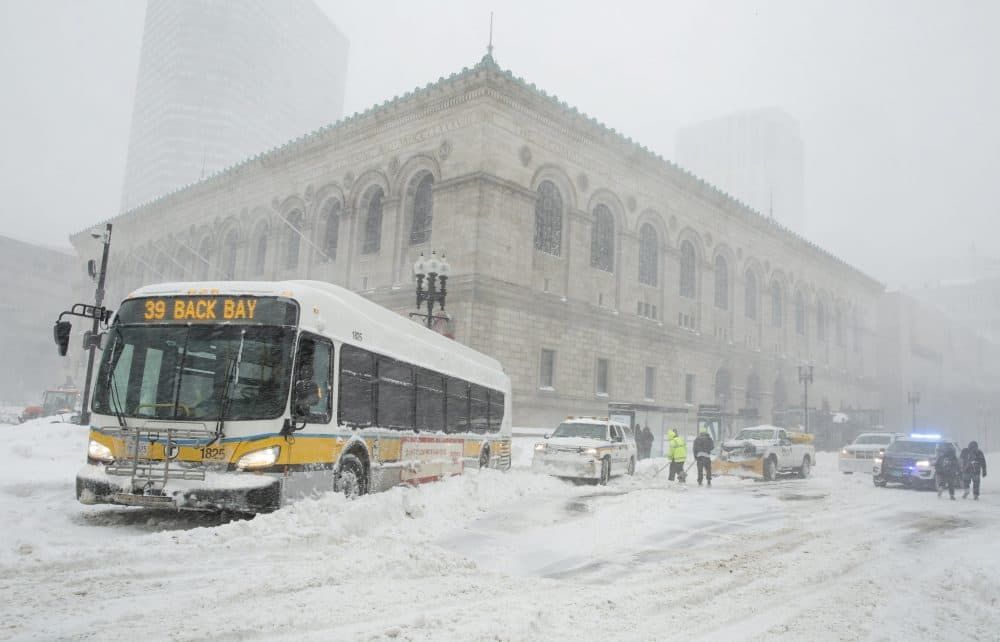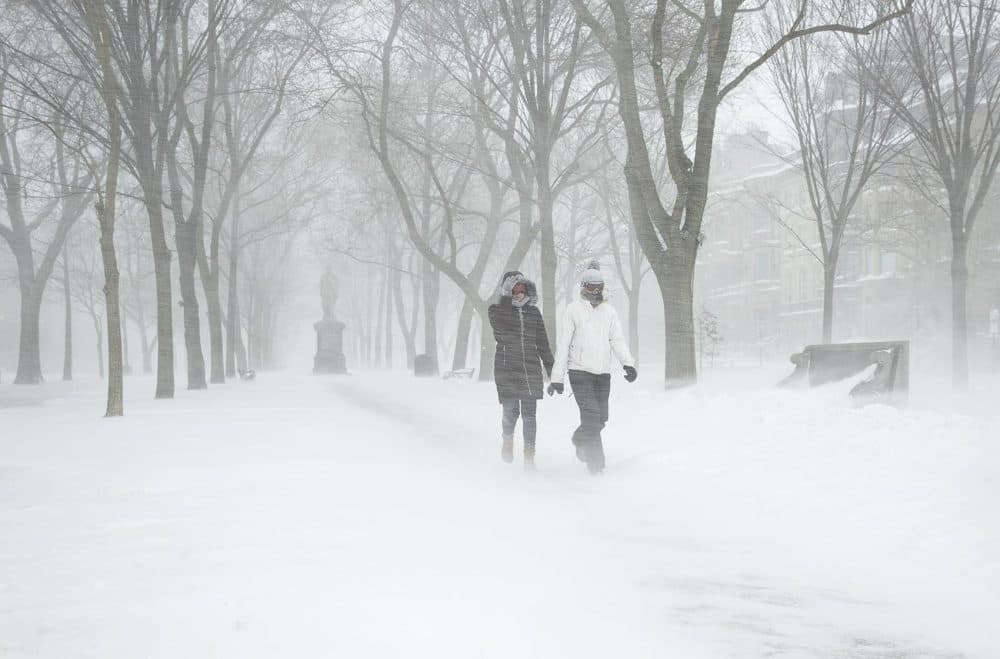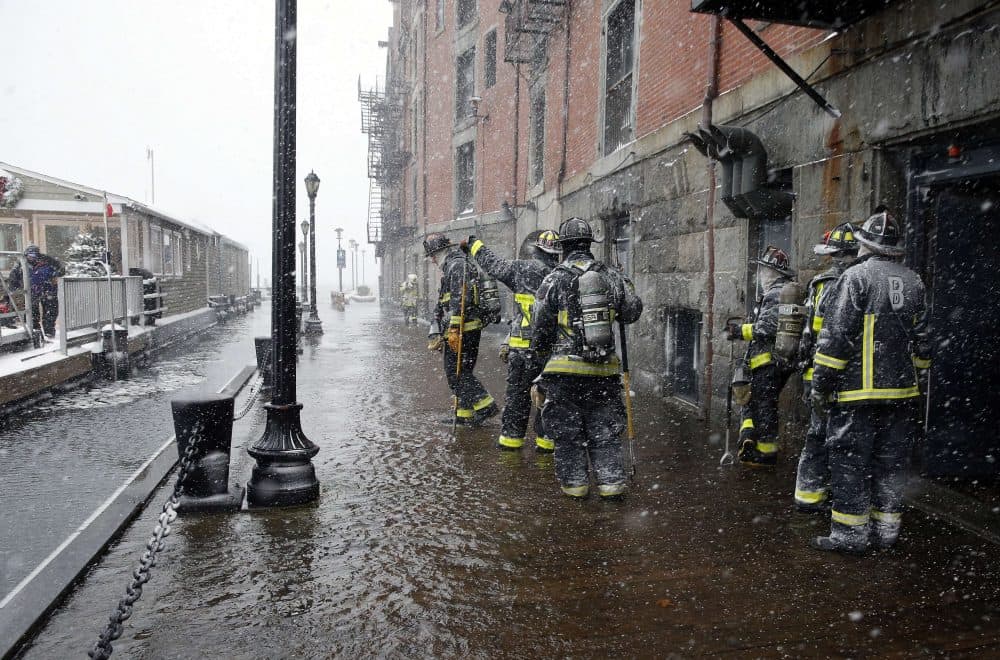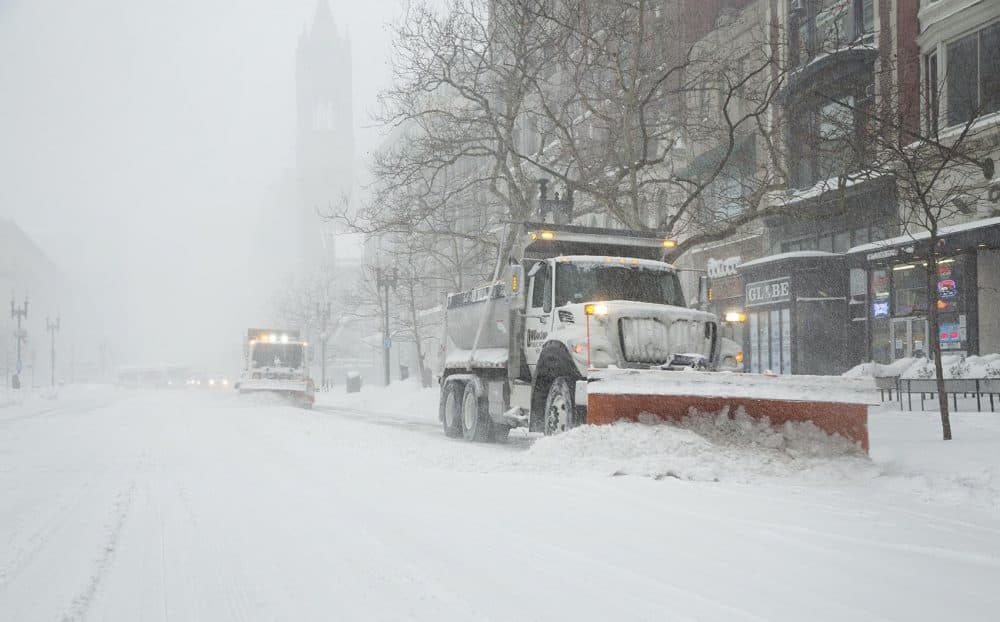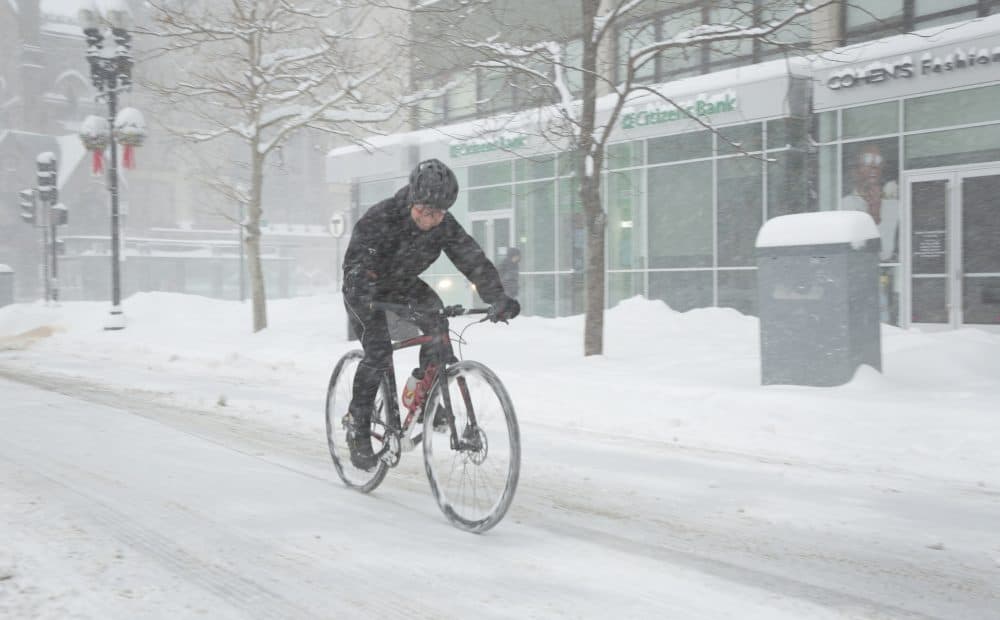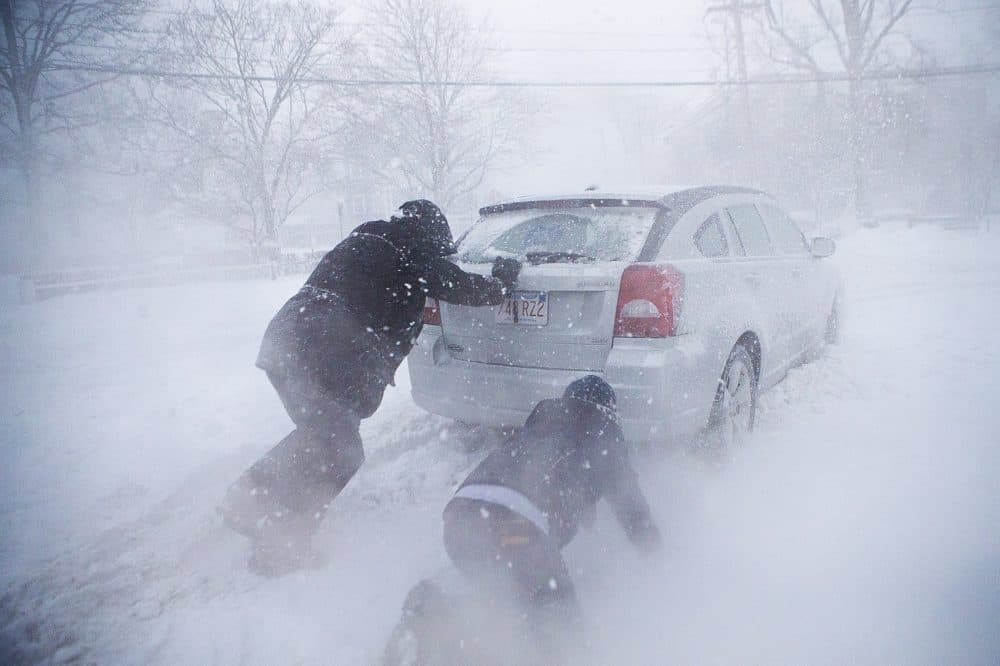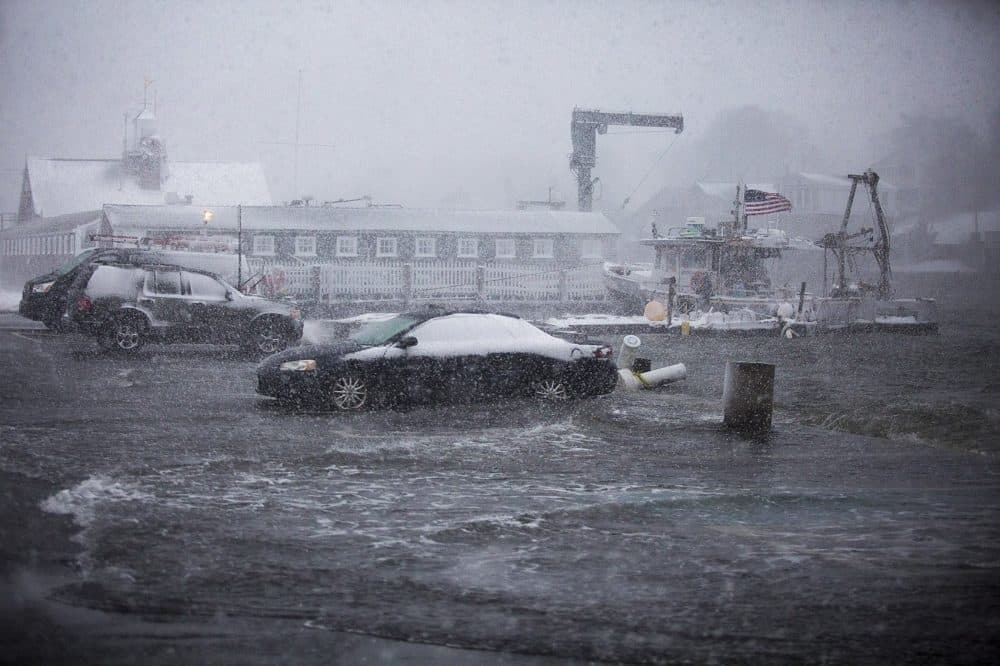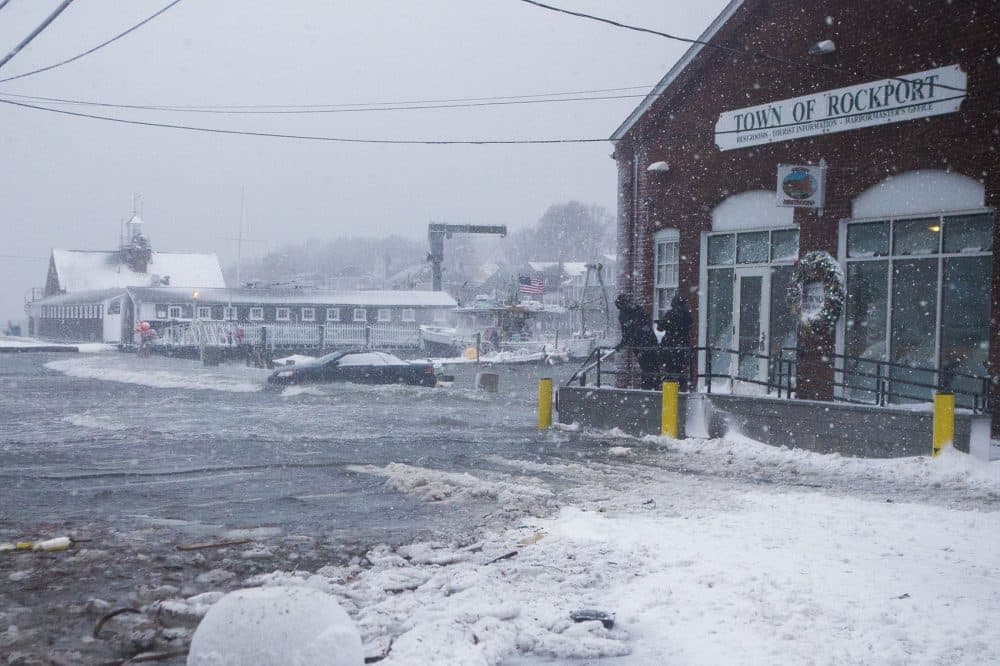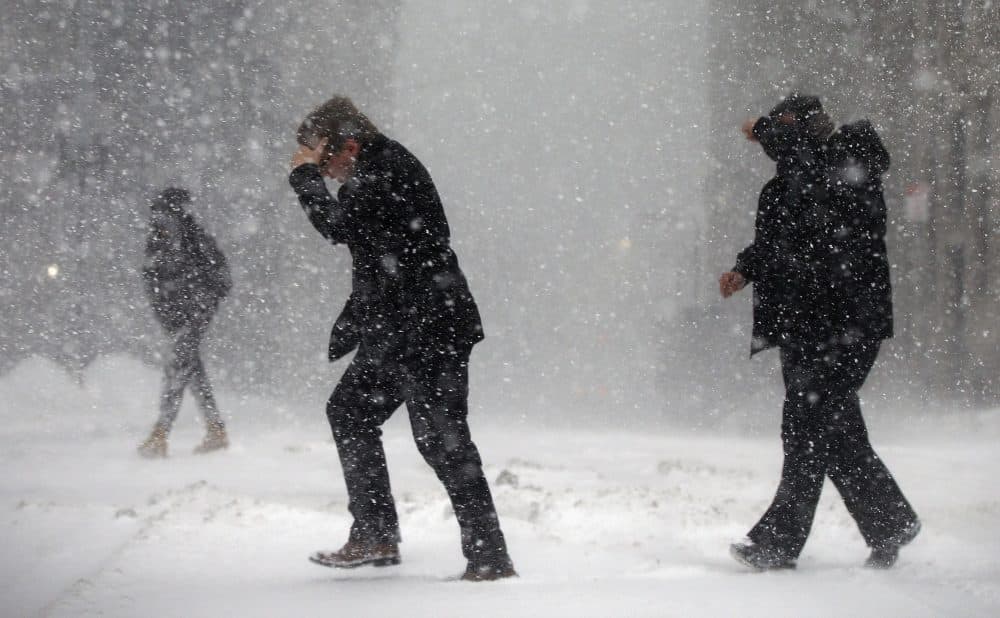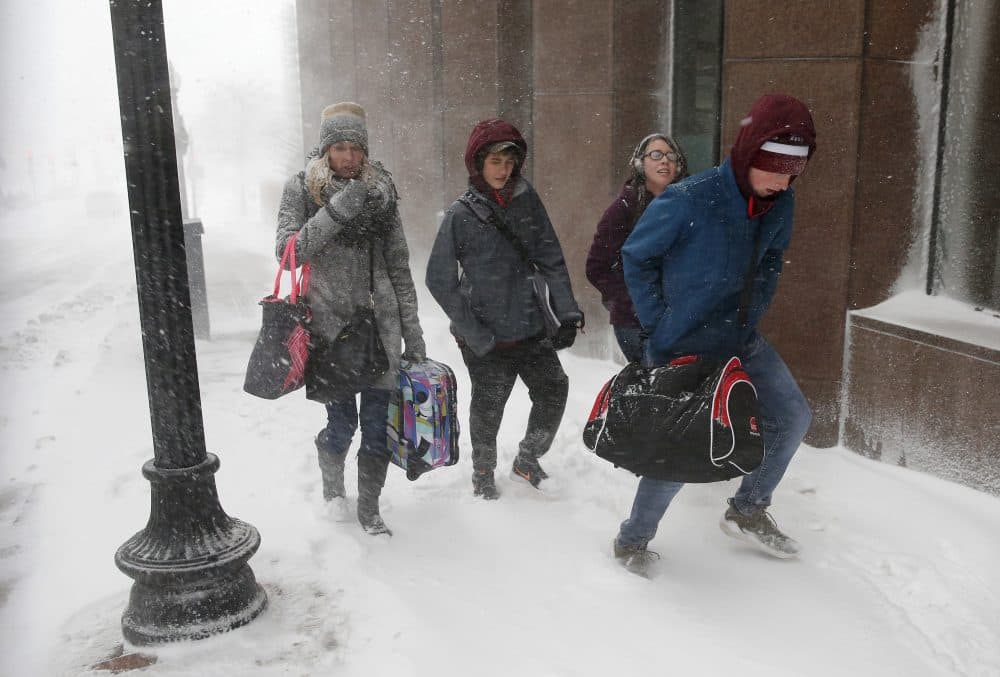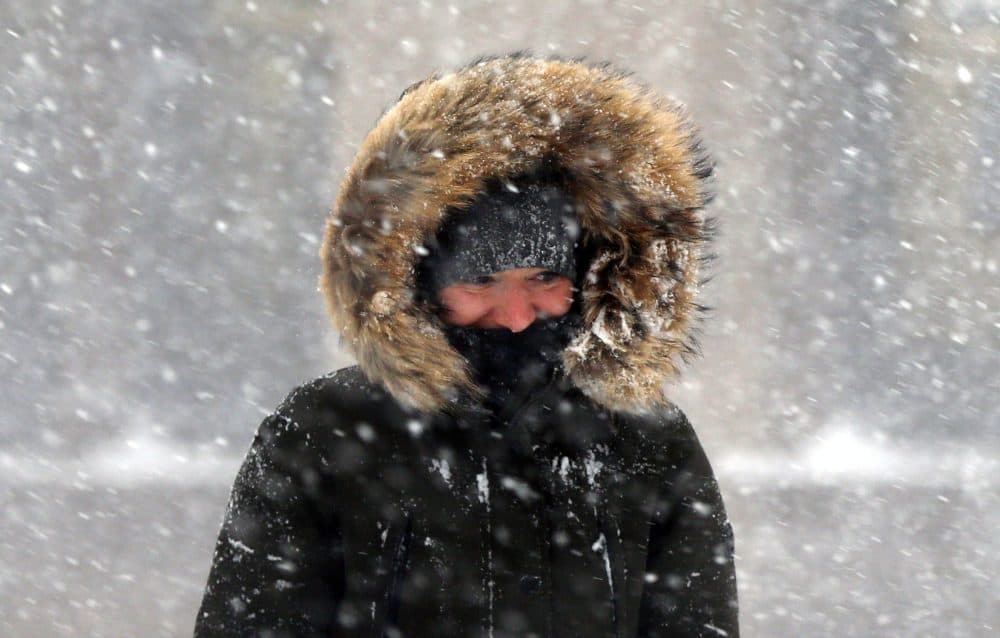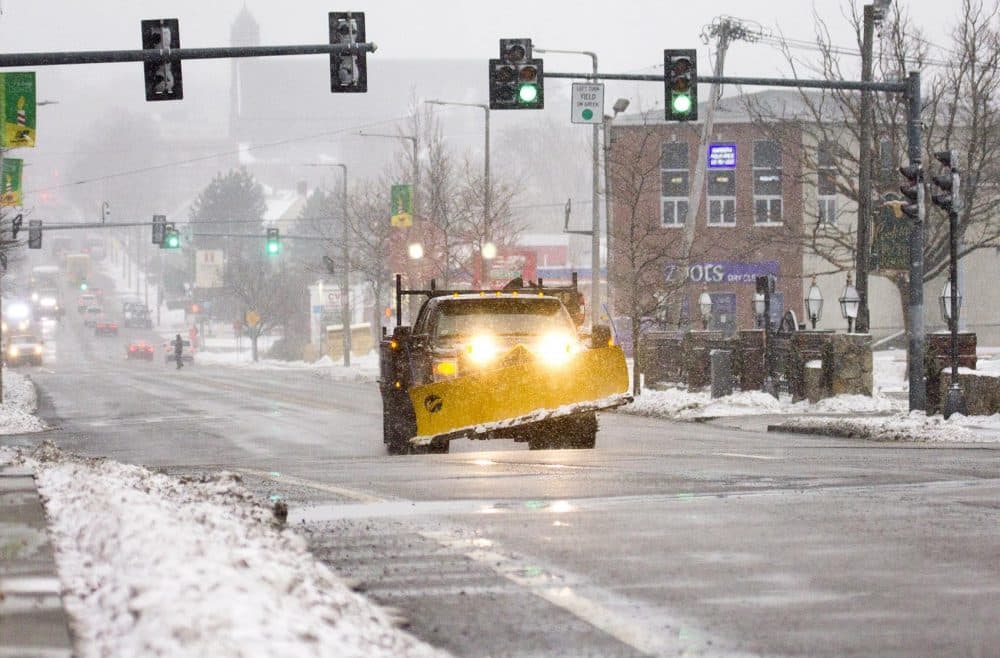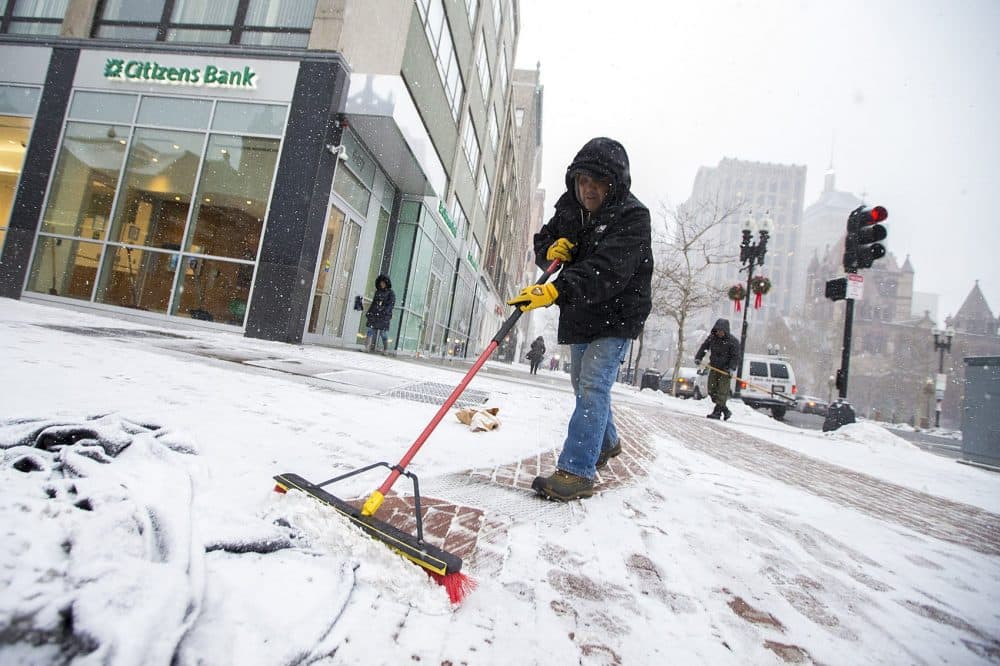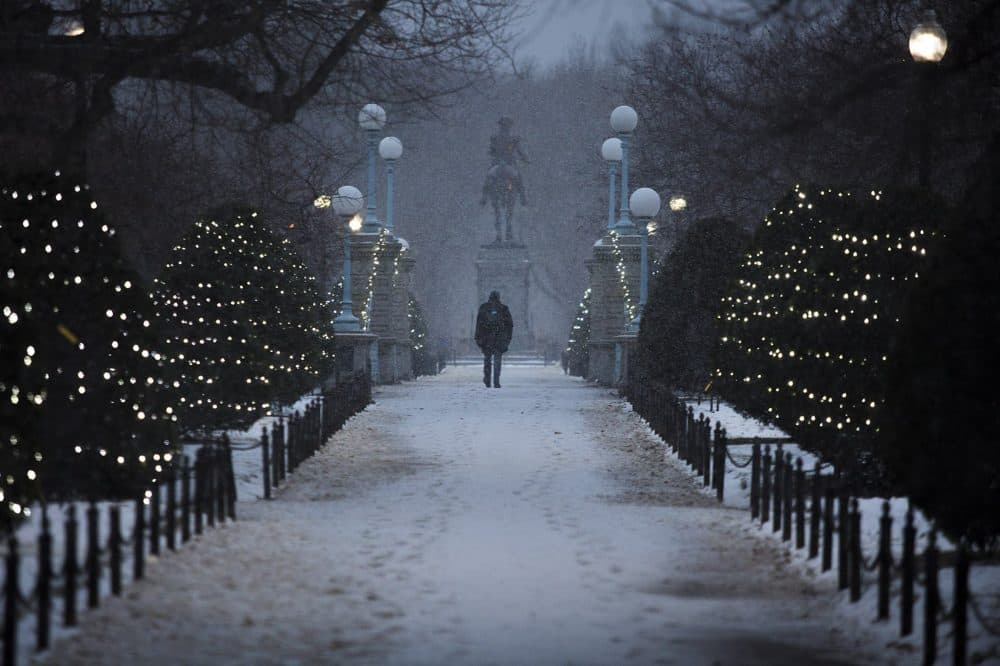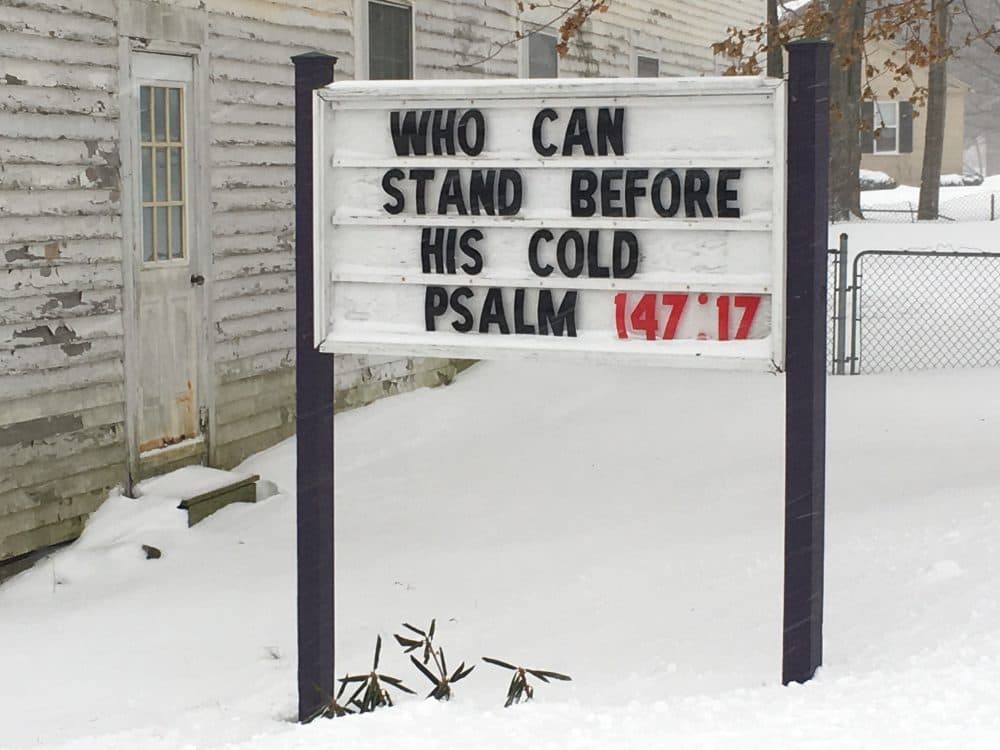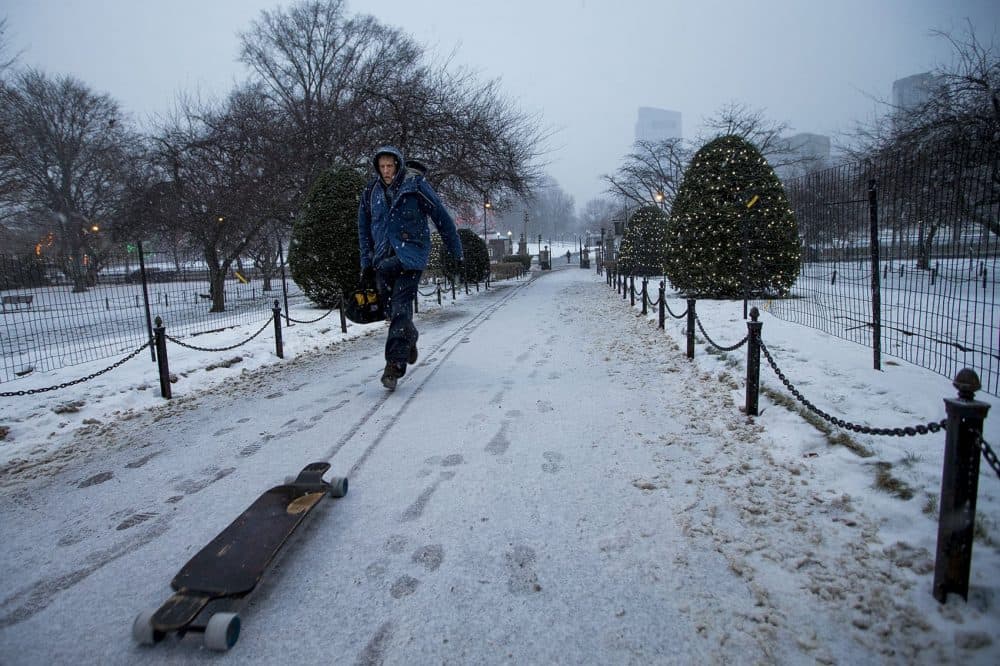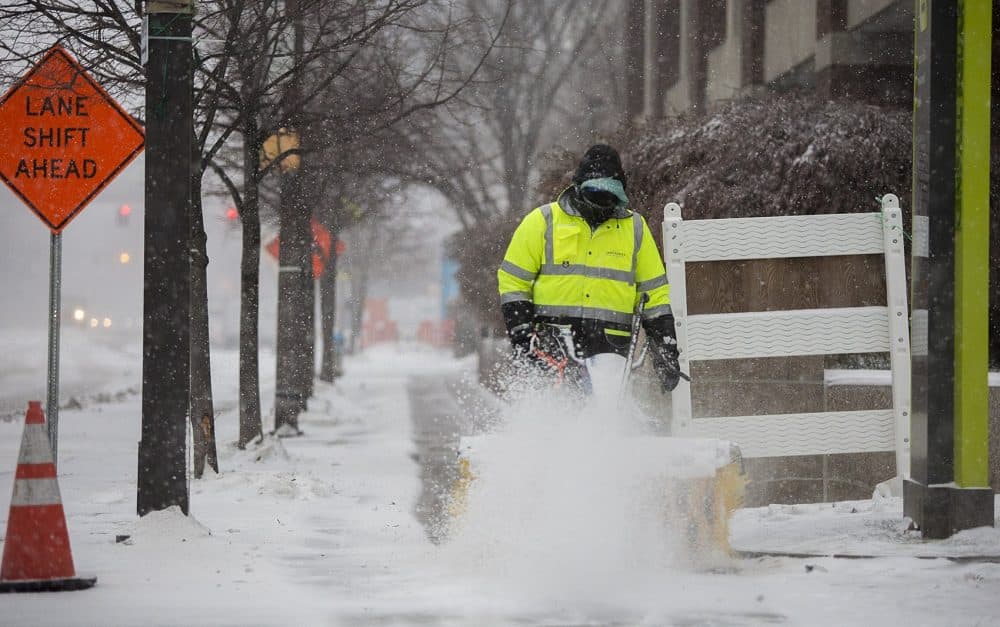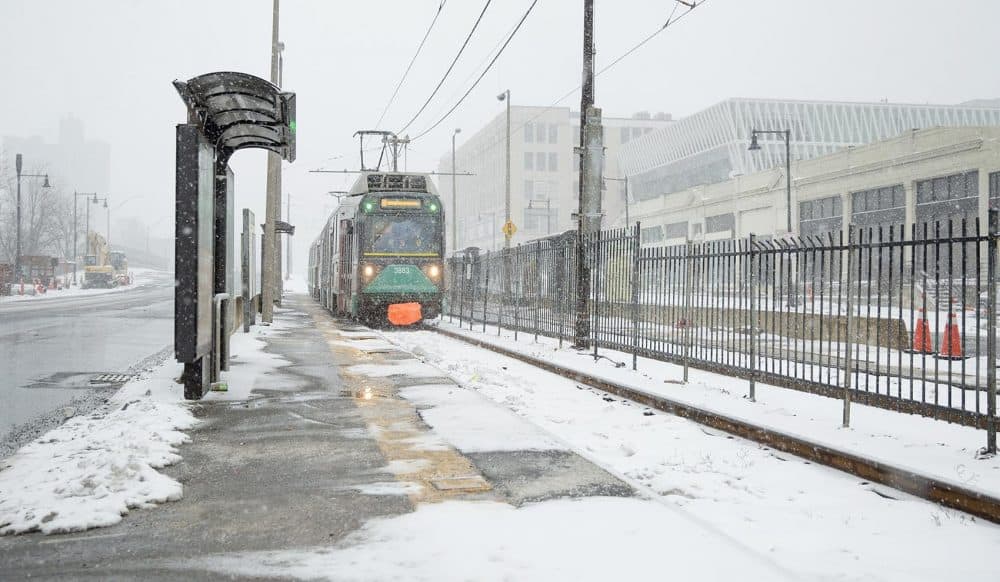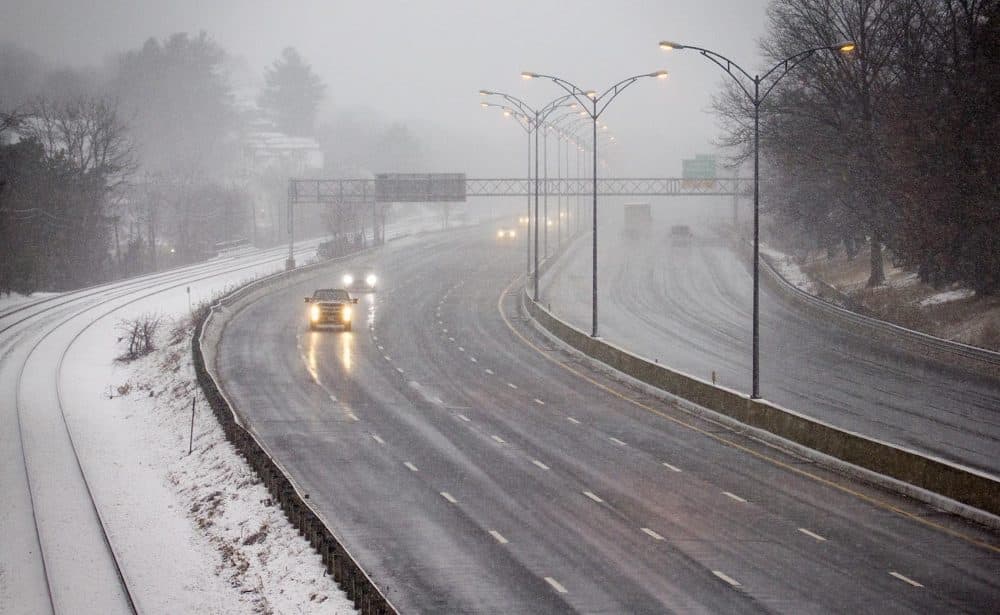 Here's a 360 video from WBUR's Elizabeth Gillis of the BU Bridge as the sun comes up and snow begins to pick up (best to view on a desktop or here):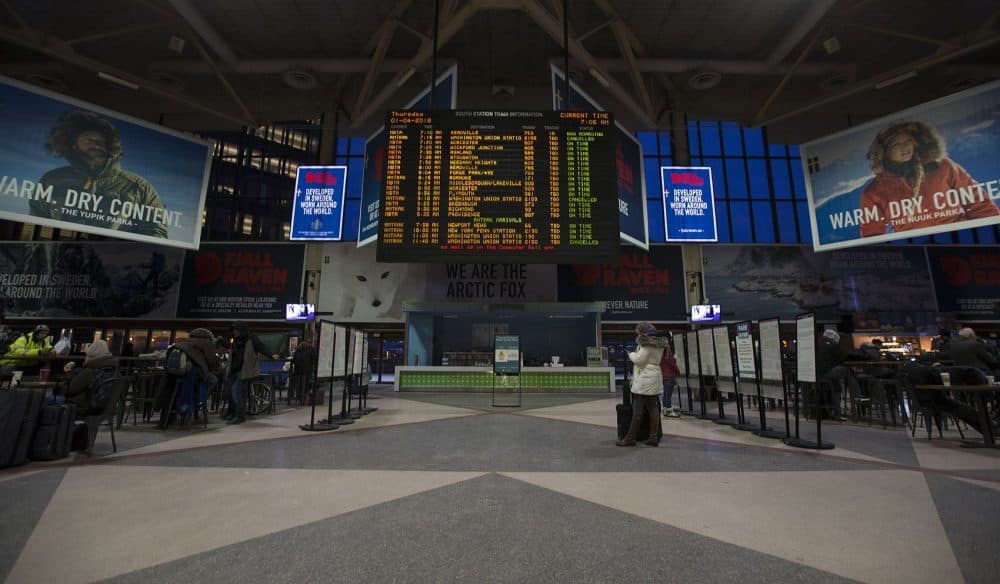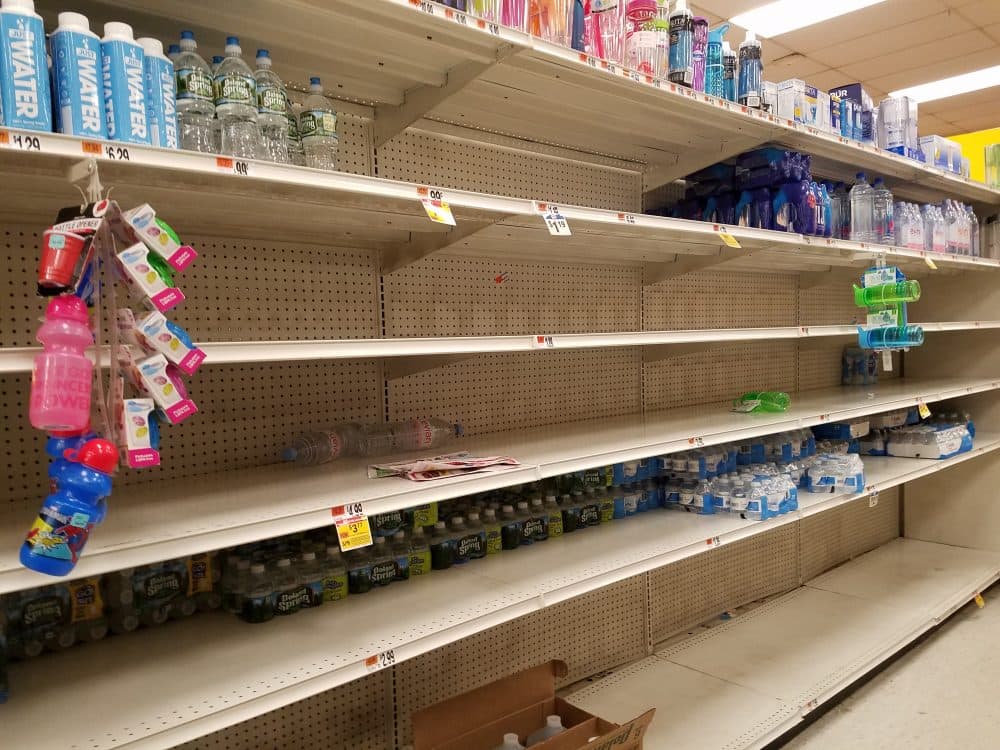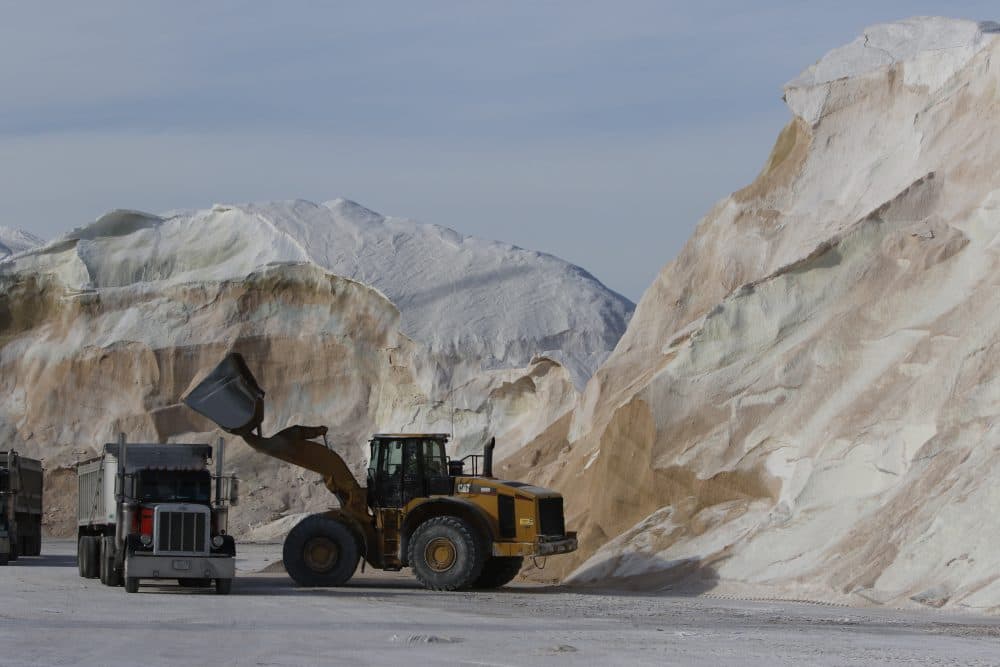 This article was originally published on January 04, 2018.