Forecast: A Very, Very Cold One Is Coming For The Weekend
03:29
Play
This article is more than 3 years old.
Snow it did, and now it's time to bundle up. This morning, temperatures are at their mildest levels of the day. The record low maximum for today is 14 degrees but we won't break it because it was in the 20s at midnight.
Throughout the rest of the day temperatures will stay in the lower teens and upper single digits, with a gusty wind making gloves and hats an absolute necessity.
There is a wind chill advisory and a wind chill warning goes into effect this evening and will continue to be posted through Sunday morning.
Wind chills will fall to levels that could make it dangerous to be outside if you're not wearing the right clothing. The readings you see are the lowest levels the wind chill will get. At times, the wind will slack and it won't be quite as cold.
Take caution about frostbite. It can happen quickly, but if you're dressed properly, you can still take a walk and get outside. It's just important to not expose your skin for too long to the elements. Be sure to check your kids' skin, as they are more vulnerable to the cold.
Temperatures Saturday will not break 10 degrees in Boston and the period from late this evening through Sunday morning is probably going to end up the coldest of the entire winter.
Sunday will start to see a bit less wind and temperatures will get into the teens late in the day. There will be record lows Sunday morning with Boston likely breaking the record low of 2 below zero set back in 1896.
Sunday is the end of the extreme cold for quite a while as the pattern is about to undergo a major shift. It looks much more seasonable starting Monday with temperatures getting into the 30s. There is a little bit of snow shower activity for later Monday and Monday night but I don't see any big snow storms and there will be days where there's melting going on ahead.
You can follow my updates here and on Twitter @growingwisdom. 
---
WIND CHILL ADVISORY FOR BOSTON FRIDAY NIGHT THROUGH SUNDAY MORNING
Friday: Partly sunny, blustery and cold. Highs staying in the low to mid teens, but falling later in the afternoon.
Friday Night: Windy and cold. Lows 0 in Boston, but 5 below in the suburbs, 2-10 Cape/Islands.
Saturday: Blustery and very cold. Highs 7-13.
Sunday: Very cold at sunrise with record low temperatures possible, then highs in the teens with sunshine.
Monday: Clouds, maybe some snow showers. Highs 29-35.
Tuesday: Early snow shower. Highs around 35.
This segment aired on January 5, 2018.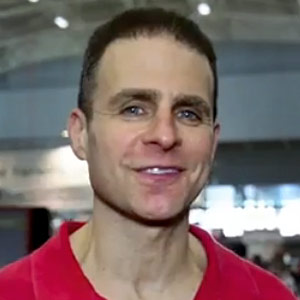 David Epstein Meteorologist
David Epstein is WBUR's meteorologist.