Forecast: Lull In Action Tuesday, Snowy Morning Wednesday
This article is more than 3 years old.
Snow Coming Tuesday Night And Wednesday
There's not any real change to the forecast  for tomorrow with snow starting late Tuesday night and affecting the morning commute. I still like my snowfall total maps from the morning and will wait for more data before making any radical changes.
Morning Update
Certainly it turned colder this weekend with a modified Arctic air mass in place. Today that cold air will rush over the warmer waters of Cape Cod Bay and will produce snow showers in a relatively small area of the South Shore. These types of events are very tricky because the amount of snow in the area it covers are nearly impossible to pin down. The northeasterly wind blowing over the water will pick up some moisture and deposit it as a bit of light snow in the areas you see below today.
The radar loop below predicts where there may be precipitation today and you can get a general idea of the activity coming in off the ocean.
There is a winter weather advisory posted for the snow as travel may become tricky for a while later today.  This snow event should not be confused with the possible snow for Tuesday night and Wednesday.  That storm will bring a better chance of more widespread snow or a mixture over the Cape and Islands.
Tuesday Night/Wednesday Snow
This isn't going to be a big storm, but it will likely bring a light to moderate snowfall Tuesday night into early Wednesday.  I am thinking on the order of 2 to 5 inches of snow right now in Boston, more north and west, less south and east.
If the system is a little weaker, then those amounts fall, a bit stronger, they could go up an inch or so, but I think at this stage the most likely areas to exceed 6 inches of snow are west of Boston.
Bad Timing
The snow, while not heavy, will fall during the commute into work Wednesday.  This likely means delays and cancellations. Logan Airport should not be affected in a major way during this storm, although there can always be some issues when you have snow.
Once this system moves east, the weather turns quiet the rest of the week with a warming trend and more melting.   While I don't see any major rain or temperatures near 60, there will be a few days in the 40s towards the weekend and this is mild enough to decrease the snowpack from whatever falls today through Wednesday.
You can follow my updates here and on Twitter @growingwisdom.
---
Monday: Clouds with coastal snow showers.  Most accumulation limited to areas south of Boston.  Cold.  Highs 20-30.
Monday Night: Early precipitation end, then cloudy.  Lows 13-19.
Tuesday: Cloudy, late day or evening light snow.  Highs 27-33.
Wednesday: Snow ends, clouds remain. Highs in the mid 30s.
Thursday: Sunshine and seasonable.  Highs around 30.
Friday: More dry and sunny weather.  Highs in the middle 30s.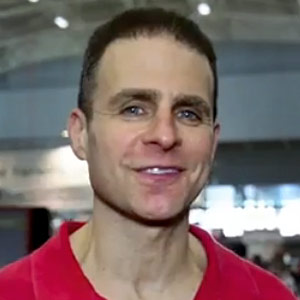 David Epstein Meteorologist
David Epstein is WBUR's meteorologist.