Forecast: Heavy Rain Tuesday, Then Colder
This article is more than 3 years old.
Yesterday brought a taste of spring to the region with the high temperature nearing 50 in many places. This is about 15 degrees above the mid-January average of 35 degrees.
After all the cold and snow in the first half of winter, we're going to continue to see more of a break in early February. This certainly doesn't mean it won't be cold, but it does mean that I don't see any major Arctic outbreaks or big snow storms coming.
Our next weather maker comes in the form of milder air trying to move northward tomorrow. As this flow runs into the colder air at the surface we could see a little bit of light glazing Monday night. This would mean some briefly tricky travel especially well north and west of the city.
On Tuesday another storm system will approach the area with periods of rain and some of it will be quite heavy. We may get by the morning commute without much heavy rain but there could be some thunderstorms with embedded downpours during the afternoon and early evening.
As this rain passes offshore, colder air will return for the middle part of the week. High temperatures Thursday and Friday will struggle to reach freezing and we will see some morning lows down in the teens and even single digits well north and west of the city.
The chill doesn't last very long — already, we can see signs that Saturday and Sunday will feature temperatures well above average once again, with highs getting into the 40s and perhaps another day in the 50s.
You can follow my updates here and on Twitter @growingwisdom.
---
Monday: Raw and damp with scattered rain, snow or sleet showers. Highs only approaching 40.
Monday Night: Some spotty light precipitation. Icing possible north and west. Lows 32-37.
Tuesday: Gusty winds with rain, some of it heavy, especially in the afternoon and a chance of a thunderstorm. Highs in the 50s.
Wednesday: Sunny. Highs 35-40.
Thursday: Sunshine and cold. Highs around 30.
Friday: More dry and sunny weather. Highs in the lower 30s.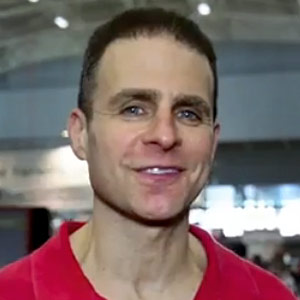 David Epstein Meteorologist
David Epstein is WBUR's meteorologist.