Government Shutdown? No Thanks, Say Bunker Hill Visitors
01:47
Play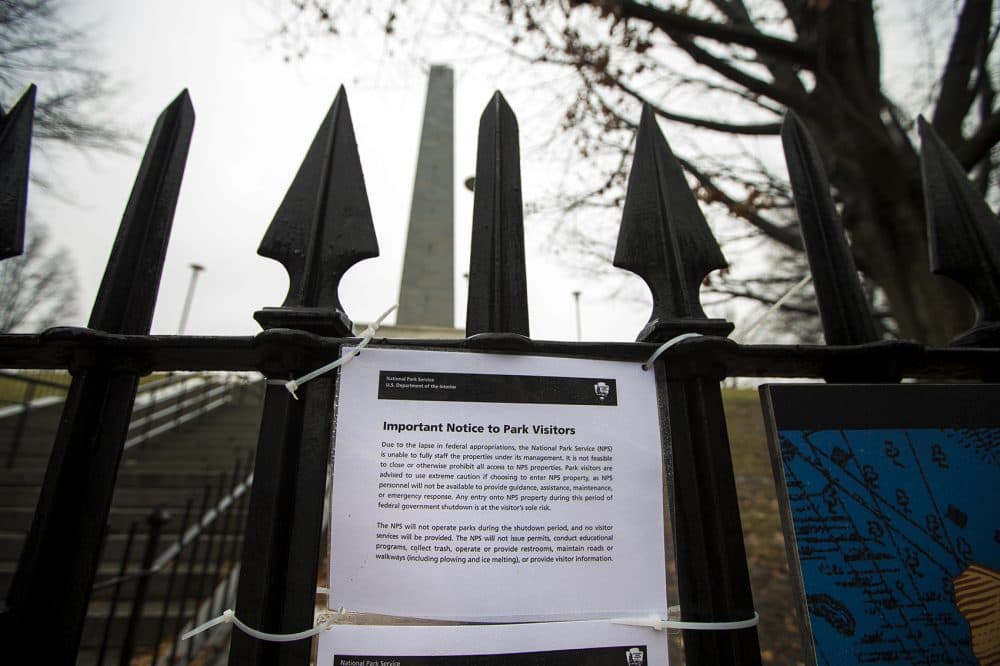 This article is more than 3 years old.
The effects of the partial government shutdown were already reverberating in Massachusetts on day 2, as tourists visiting Boston expressed their disappointment at the closure of the Bunker Hill Monument in Charlestown.
The monument is a U.S. National Park — run by the federal government — and will remain closed until the federal government reopens.
John Contrastan, visiting from New York with his wife, said he wasn't overly concerned that he can't get into the monument. He was more concerned for student visitors, who are now denied access to one of the most important Revolutionary sites in America.
"Younger people should know more about their history," he said. "And [Bunker Hill] tells the story, you got the story right here, this is where it all began."
He said contingency plans need to be put in place for when the government shuts down.
"When you start talking tourism you're talking dollars, you're going to lose more and more money," he said. "If they can't come see the monument they might not come to Boston, so it's a lose-lose any way you look at it."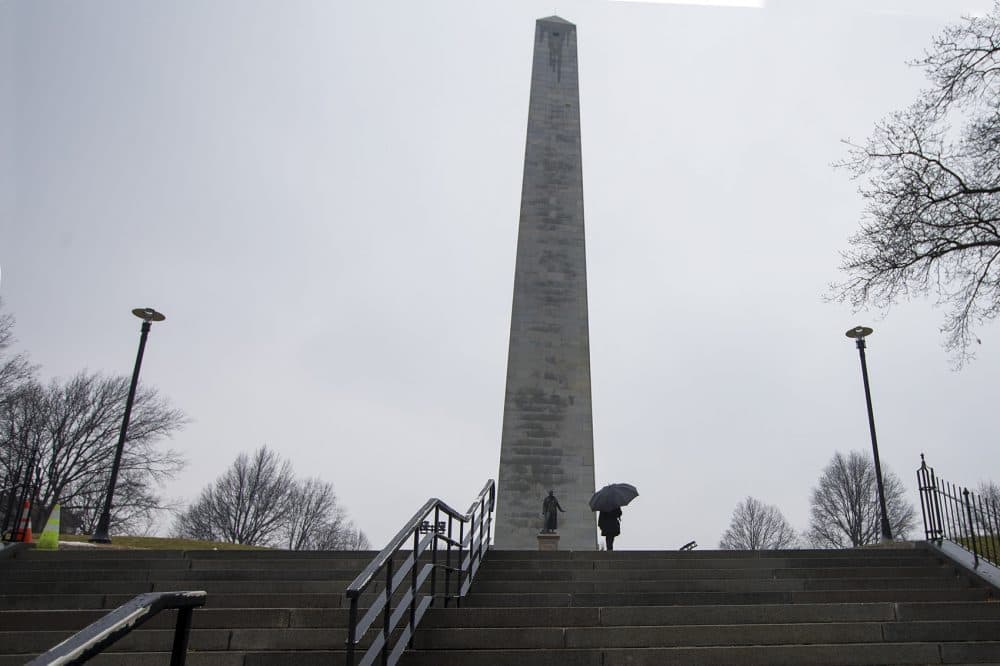 Massachusetts is home to roughly 25,000 federal civilian employees, with another 2,000 in the military. While it's unclear how many will be furloughed during the shutdown, essential services including the military and law enforcement will continue operating.
Standing at the bottom of the Bunker Hill Monument, Lissette Parra of Dumont, New Jersey, took a picture with her family. She had hoped to take pictures from the top of the monument as well, but with a government shutdown underway, access to the inside was closed off.
"I'm sad because I wanted to climb it and see the city, No. 1, and No. 2, it's just pretty sad that we're paying our taxes, the government's supposed to be working for us, and they just shut down and went home," Parra said.
Other federal sites closed to visitors include the John F. Kennedy Presidential Library and Museum in Dorchester, and the National Park Service visitor center on State Street.
This segment aired on January 22, 2018.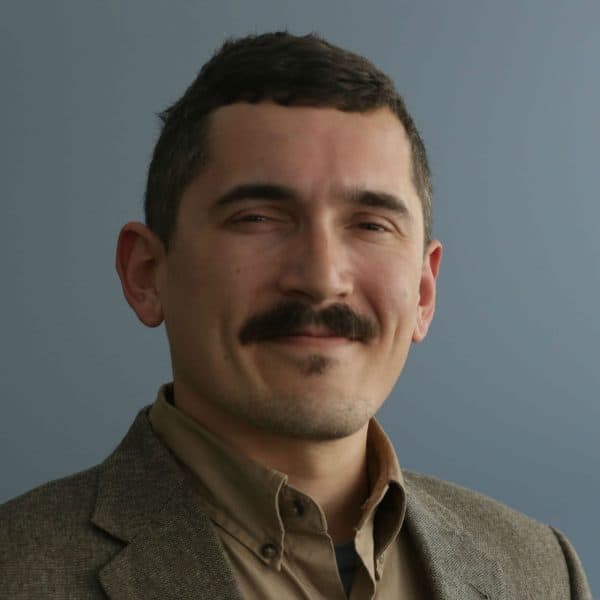 Simón Rios Reporter
Simón Ríos is an award-winning bilingual reporter in WBUR's newsroom.