Forecast: Light Snow Will Likely Fall Overnight In Boston, With Plowable Snow South Of City
This article is more than 3 years old.
There have been many days with temperatures averaging above normal over the past three weeks. As the month of January comes to a close, we'll see a few days with below-average temperatures. This will also be the trend as we get into February.
We also haven't had much snow since the beginning of the month. I can't tell you whether or not this fact is going to change dramatically, but it does look like there will be more activity at the start of the second half of winter.
The bottom line is, if you thought winter was over, think again.
Today we have a broad area of low pressure across the northeast. There will be a coastal low developing in the ocean during the day and into the evening. This is going to be close enough to bring a period of snow after dark through part of Tuesday morning.
The heaviest snow will be south of Boston, where a plowable storm is more likely. It would not surprise me if some areas exceeded 4 inches of snow in southeastern Massachusetts. The snow will tend to be lighter, and not very heavy and wet.
Possibly More Snow?
It won't take much for Boston to see 2 to five inches or more, depending on the storm's track. A push farther west would mean the plows will be heading into the city. Some of the data I use is already bringing much more snow to the city than the map above: closer to 3 to 6 inches. Keep this in mind today as the forecast can change this afternoon.
As the storm passes to our east on Tuesday, colder air will filter in behind it. This means temperatures on Wednesday will struggle to reach freezing, but it does turn a bit milder on Thursday ahead of the next storm system.
We will have to watch how another coastal system develops on Friday with a renewed potential for more rain or snow.
You can follow my updates here and on Twitter @growingwisdom.
---
Monday: Cloudy, there may be some snow showers during the evening commute. Highs in the 30s.
Monday Night: A period of snow, especially south of Boston. Low in the lower to middle 20s.
Tuesday: Any snow ends, then cloudy. Highs around 30.
Wednesday: Sunny. Highs just under freezing.
Thursday: Becoming cloudy and not as cold. Highs around 40.
Friday: Snow or snow and rain south of Boston. Highs in the lower to middle 30s.
This article was originally published on January 29, 2018.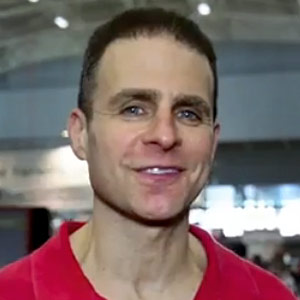 David Epstein Meteorologist
David Epstein is WBUR's meteorologist.