Forecast: More Snow Than Expected This Morning; As Snow Ends, Clouds Remain
This article is more than 3 years old.
It doesn't take much in the way of snow to create problems on the roadways, so some areas are quite slippery this morning.
The coastal storm is headed out to sea, but is leaving much more snow than forecast for some.
As of about 8 a.m. there was still a band of moderate snow over the city. This will push totals close to the upper limit of 3 inches predicted yesterday. The forecast of up to 5 inches south of the city was underdone, with some 8-inch amounts showing up. Those high totals are definitely a surprise to this forecaster.
There will be some coastal flooding during high tide today, which occurs just after 9:30 a.m. This won't be a major coastal flooding event, though some roads could be covered in seawater from a combination of the astronomically high tide and the storm.
That astronomical high tide will be caused by the full moon Wednesday morning. It's a "blue moon," the second full moon of the month. We'll also see an eclipse, seen as the moon sets in the morning. I think skies should be clear enough to see it, and although we won't see the entire eclipse because the moon is setting, you'll see a good deal of it. You just need to have a good view of the western horizon.
After a chilly and clear Wednesday, we'll see clouds and milder air on Thursday. I can't rule out a shower, but mainly it will be dry.
Friday brings another front and more cold air, with a few snow showers or squalls expected. The weekend is expected to be dry, with Saturday colder than Sunday. There might be a few light areas of precipitation, but no big storms.
February continues to look active and cold at least the first couple of weeks. Should be a fun time to forecast.
You can follow my updates here and on Twitter @growingwisdom.
---
Tuesday: Snow ends, then cloudy. Highs around 30.
Tuesday Night: Mainly clear and cold. Lows in the teens.
Wednesday: Sunny. Highs just under freezing.
Thursday: Becoming cloudy and not as cold. Highs around 40.
Friday: Snow, or snow and rain, south of Boston. Highs in the lower to middle 30s.
Saturday: Sun and clouds, quite cold.  Highs in the mid 20s.
This article was originally published on January 30, 2018.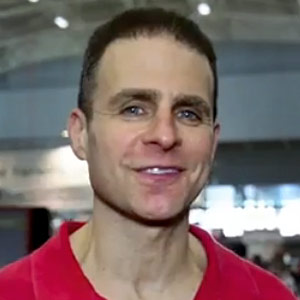 David Epstein Meteorologist
David Epstein is WBUR's meteorologist.