How 4 Mass. Residents Recall The Infamous Blizzard Of '78
Resume
Forty years ago today, the Blizzard of '78 hit the East Coast, killing 73 people in total and leaving countless others stranded in their homes and their cars.
Massachusetts residents who lived through it will never forget it. Here's a few of their memories:
Michael Dukakis, 84, who was governor during the blizzard:
[My most memorable memory] was getting up in a helicopter the day after and flying over the South Shore and looking down at those little houses along the coast ... scattered around like a giant had picked them up and just thrown them like matchboxes all over the place. I'd never seen anything like it.

If you lived through that storm, let me tell you, you're going to overreact in a way that is as cautious as you possibly can be and I think virtually every governor since '78 has done that.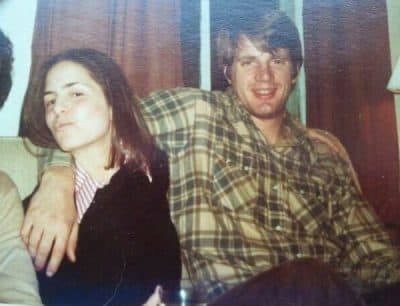 Mandy Gees, 63, of Natick:
I lived in Watertown. ... The people are a standout for me. Neighbors you'd never even glanced at were out. Everybody took turns hosting, gathering, because we were all trapped and stuck. I lived next door to my former college roommate. I guess this guy had come from Central Square on his new country skis and stopped just to say hello to my friend Nancy. We ended up bumping into each other, his name was Conrad, every day, and we ended up getting married a year later, but it was totally the blizzard, 100 percent.
National Guard Master Sgt. Arthur Conrad, 72, of Bedford:
My armory was in Framingham and we had to take people out of cars that were stuck on the southbound side. I'd never seen anything like that where a major highway had all the vehicles ... were stranded. They couldn't go anywhere. We got out of the cars a little over 400 people Monday night into Tuesday morning and got them to safety. It was quite a project to do.
Mark Axelson, 50, of central Massachusetts
That night, we watched the snow coming down completely unaware of what was hitting us. The following morning, my birthday, and I couldn't see out of my bedroom window and I have to say for a 10-year-old, that was quite the birthday present. School was closed for two weeks, I had nothing to do but burrow and tunnel in the snow drifts, and for a 10-year-old, this was just phenomenal.
This article was originally published on February 06, 2018.
This segment aired on February 6, 2018.