Angie Thomas, Author Of 'The Hate U Give,' Talks Race And Writing
Angie Thomas, author of "The Hate U Give," is at once warm, funny and unapologetically blunt about race and being black in America.
Speaking at First Parish Church in Cambridge with WBUR's Robin Young on Tuesday about her debut novel, she encouraged the audience — particularly young people — to embrace her refrain of speaking up, and speaking out.
"The Hate U Give" — with an intentional "U" so the first letters of each work spell "thug" — centers on Starr Carter, a 16-year-old black girl straddling the two distinct worlds of her poor black neighborhood and her rich suburban prep school, and the turmoil she experiences after witnessing a cop shoot her unarmed friend.
"Starr was my love letter to so many girls that I knew, who lived in neighborhoods like mine," said Thomas, referencing her own experience in Mississippi going to an upper-class, Christian college "while living in the hood."
Watch the full Facebook Live event here, or below:
Thomas' conversation with Young stretched beyond the specifics of the novel. She dropped both insight and sharp one-liners about Black Twitter, code switching, Tupac Shakur and hip-hop (one of her inspirations), the Black Panthers, her reticence to read as a teenager and the Young Adult genre, among others.
"It's always another white girl in distress," she said about her problems with the YA choices as a teenager, specifically referencing the "Twilight" series. "I mean, how many problems can you have?"
The audience erupted in laughter, cheers and applause, a common response to her declarative statements about race that are frequently tiptoed around, a point Thomas acknowledged.
"As a black author, I'm sometimes afraid I say too much," she said. "[But] why be silent? Why hold back? ... Why should we care about anyone else's discomfort to make our pain known?"
The audience included a diverse mix of students, teachers and community members. In the approximately 45 minutes of Q&A following the initial discussion, multiple teenagers and young adults stepped forward with questions about race and racism in the novel and their own lives. Many thanked Thomas for her story, and the representation it provided. Others called the book an inspiration.
"I realized while I was reading the book that she is the first character I've read — I'm 23 — which is both relatively young and also feels really old to be the first time I feel I'm reading me on a page," said one audience member.
As the event closed, Thomas received a standing ovation.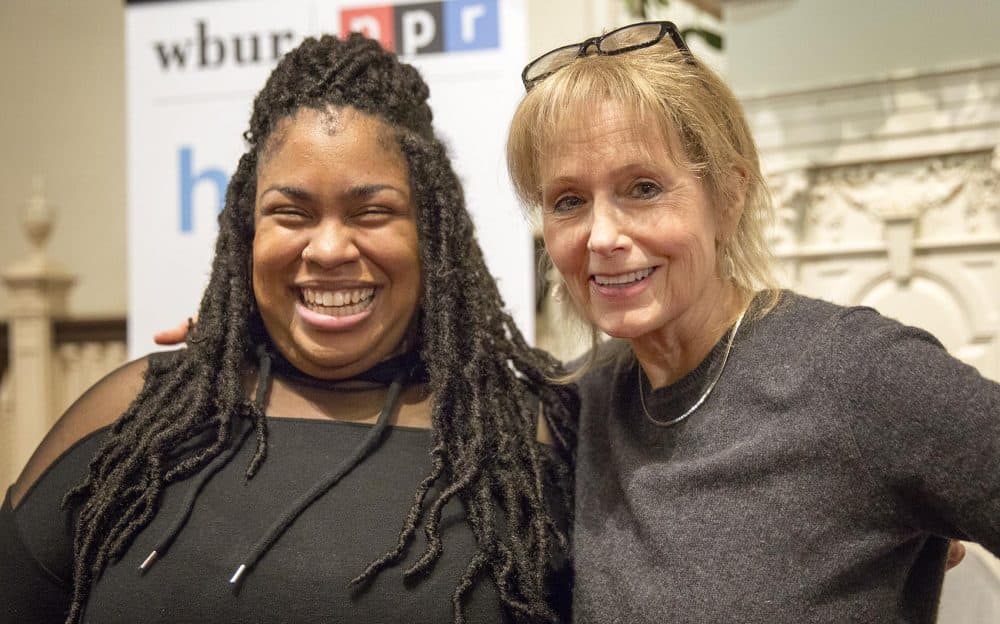 Angie Thomas' "The Hate U Give" debuted at No. 1 on the New York Times young adult best-seller list, and is currently optioned for a film.