Gov. Baker Says Longfellow Bridge To Fully Reopen In May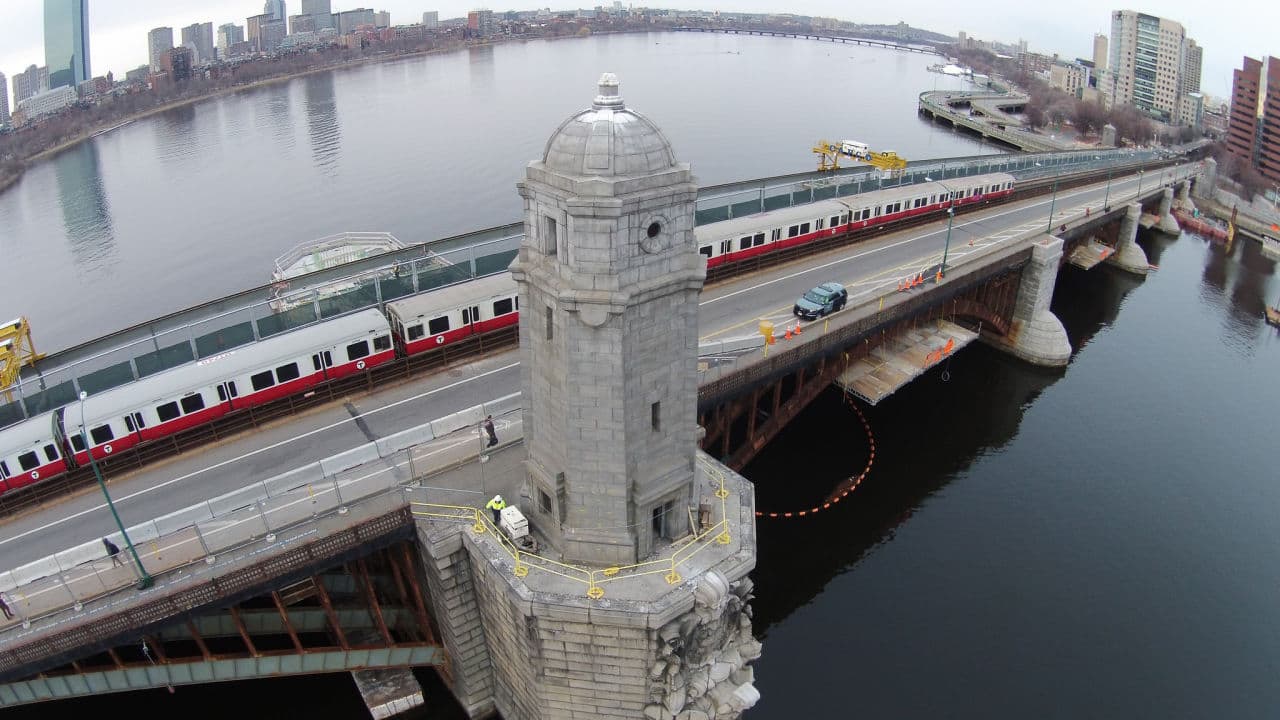 This article is more than 2 years old.
Gov. Charlie Baker says the historic Longfellow Bridge that spans the Charles River between Boston and Cambridge will fully reopen in May.
The governor drew applause as he announced the projected timeline on Thursday to members of the Greater Boston Chamber of Commerce. The 110-year-old bridge — named for the famed 19th century poet Henry Wadsworth Longfellow — has been undergoing renovations since 2013. (Some have argued that the bridge, known for its "salt and pepper shaker" towers, has been in bad shape since the '70s.)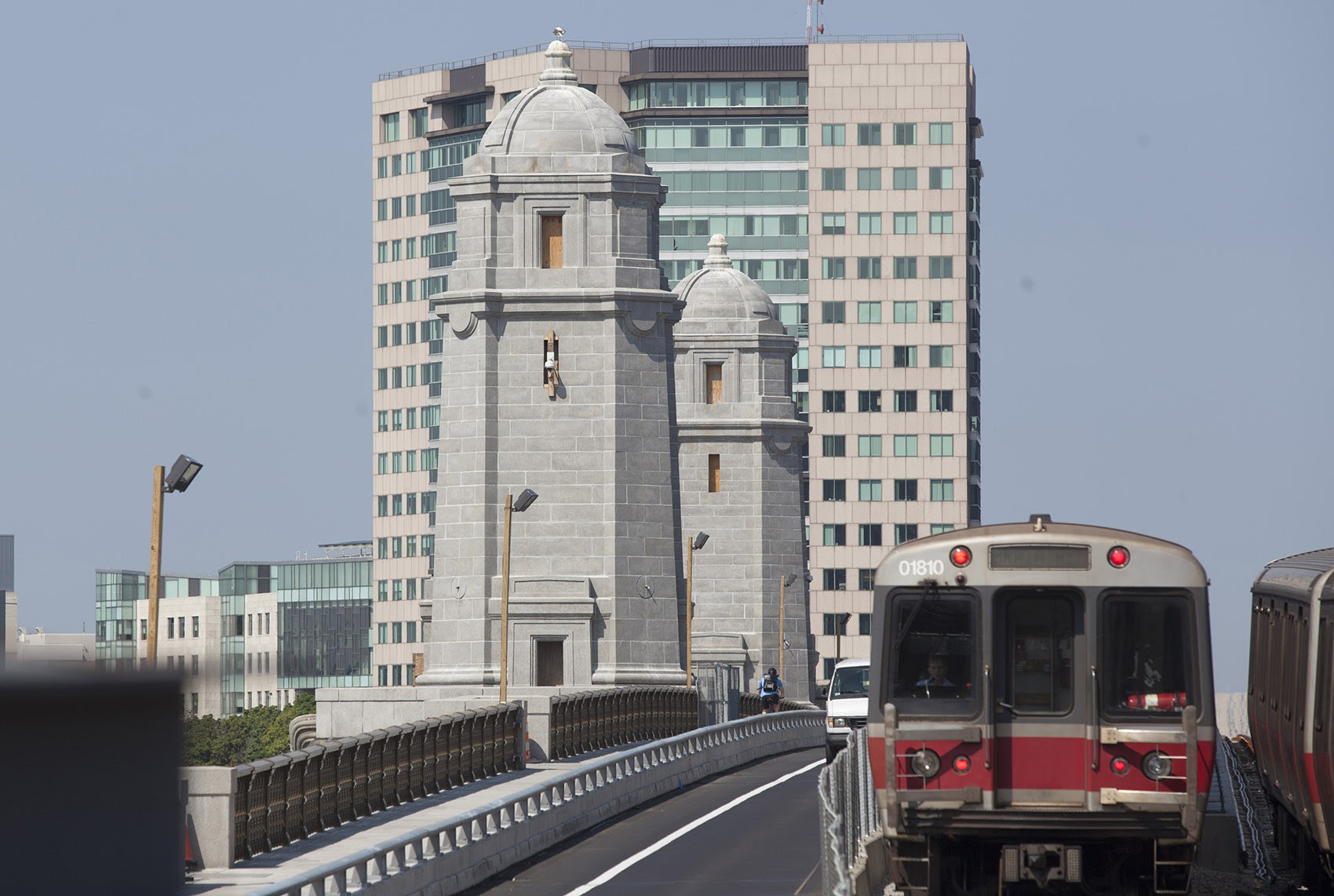 The bridge has alternately closed to incoming or outgoing traffic during construction. As Baker put it, the bridge is "such an important artery" transportation officials had "to keep traffic moving."
The overhaul of the bridge is expected to cost around $300 million and was originally slated for completion in 2016. However, complications due to rust, as well as the bridge's historical significance, delayed the project another two years.
As WBUR previously reported:
Federal preservation regulations required that every visible part of the bridge — down to the smallest piece — had to be restored using the same technology and material used when the bridge was built.

And that included thousands and thousands of rivets.

Riveting is an ancient technology for fastening metal, dating back 5,000 years. But its heyday was from the 1800s until World War II.

... Hot riveting died out in the '50s, replaced by faster, cheaper methods like welding and high-strength bolts. Engineers on the Longfellow Bridge project knew that in order to follow the letter of the historic preservation law, they'd have to bring back this nearly lost art.
The state's Department of Transportation said in a statement Thursday that it "currently expects to achieve full beneficial usage on the Longfellow Bridge Project by the end of May 2018 which will mean that all lanes of travel as well as sidewalks, bicycle lanes, and MBTA Red Line tracks will be available for use."
At its typical capacity, the bridge carries 28,000 vehicles and 90,000 riders on the MBTA's Red Line between Boston and Cambridge every day, then-MassDOT acting highway administrator Tom Tinlin told WBUR in 2015.
Baker says reopening the bridge fully will be a "huge win" for the state.
With additional reporting from The Associated Press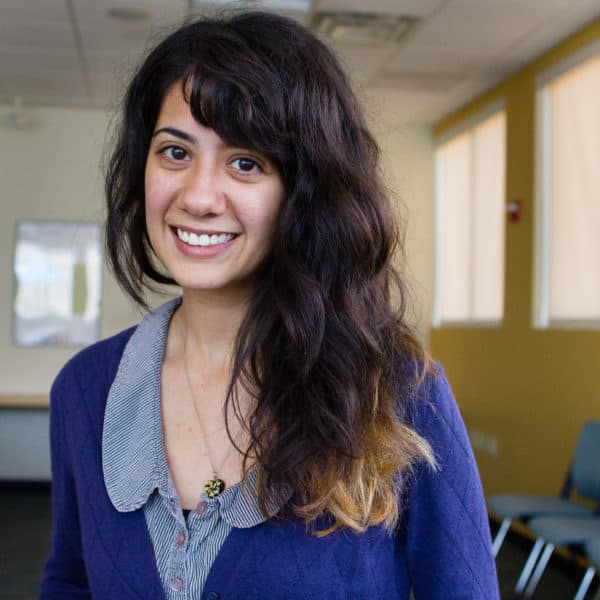 Lisa Creamer Digital News Editor and Producer
Lisa Creamer is a digital editor and producer at WBUR.