WBUR Poll Shows Split Opinions On Wynn Casino
04:06
Play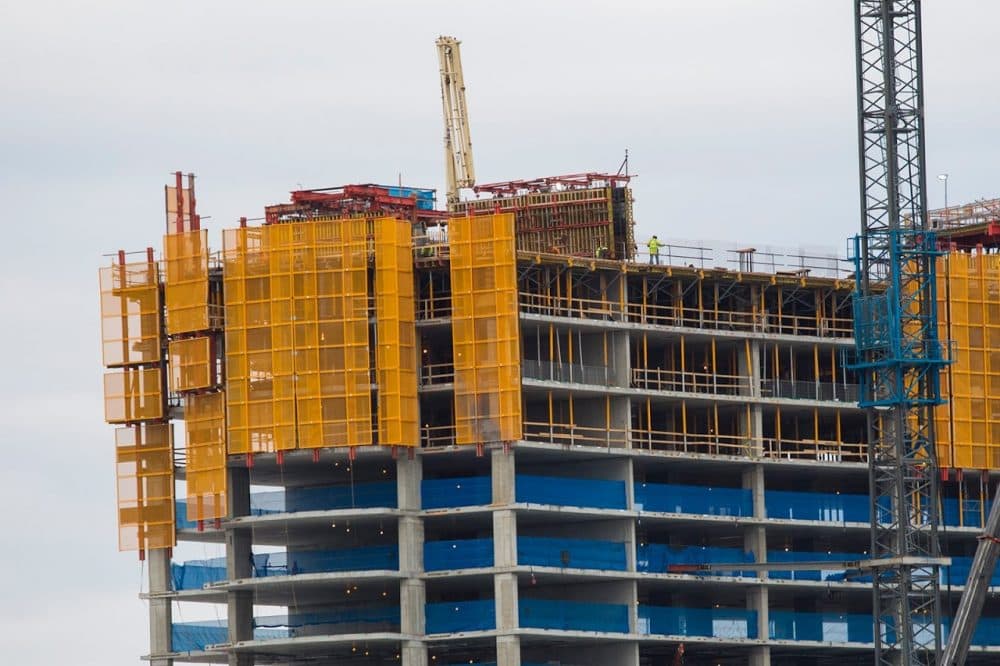 This article is more than 4 years old.
Despite the resignation of company CEO Steve Wynn, 43 percent of likely Democratic primary voters in the state's 7th Congressional District believe the $2.4 billion Wynn Resorts casino under construction in Everett should not go forward, or should go forward only under a different developer.
That's according to a WBUR poll (see entire poll's topline results, crosstabs) conducted by the MassINC Polling Group that shows 64 percent also believe the casino should not bear Wynn's name. Just 21 percent said it should bear his name, with 16 percent either undecided or refusing to answer.
Wynn resigned as head of Wynn Resorts last week amid multiple allegations of sexual misconduct spanning decades, including a $7.5 million settlement with a manicurist who accused him of coercing her into sex.
Wynn has denied the allegations, but they have sparked a fresh investigation by the Massachusetts Gaming Commission, which is reviewing his company's suitability to hold the license for a resort casino in eastern Massachusetts.
What may be more concerning for gaming developers is the 4-point difference among respondents over placing casinos in Massachusetts at all. Forty-eight percent were in favor, with 44 percent opposed.
That's a much tighter margin than when that question went before voters in 2014, when 60 percent favored casinos.
But MassINC Polling Group president Steve Koczela warns against reading too much into the numbers.
"This is Democratic primary voters, so I think I'd want to see a general population poll before I got too concerned," Koczela said.
"[But] this is just the latest in a series of polls that has shown that in this region, voters have never really been that wild about the idea [of casinos.]"
This article was originally published on February 16, 2018.
This segment aired on February 16, 2018.