Baker Warns Of Severe Flooding As Mass. Prepares For Nor'easter
Play
This article is more than 5 years old.
A powerful nor'easter is expected to wallop the region early Friday and into Saturday, bringing rain and high winds, and the Massachusetts Emergency Management Agency is warning of "moderate to major -- and potentially life-threatening -- coastal flooding."
A coastal flood warning goes into effect 9 a.m. Friday from Salisbury to Plymouth, and the Cape and the Islands, and a hurricane force wind warning goes into effect for the entire Massachusetts coast at 1 p.m. Friday.
In a midday briefing Thursday, Gov. Charlie Baker said officials are "expecting to see more severe flooding issues here than we saw in the Jan. 4 storm. That means some roads in downtown Boston and roads along the coast that usually have flooding issues will likely become impassable for some time."
Complicating matters are three high tide cycles from late Friday morning to early Saturday afternoon; storm surges could reach 2.5 to 3.5 feet during high tide, said the National Weather Service.
The governor is activating 200 members of the Massachusetts National Guard. Its main charge is to conduct high water rescues. Baker also urged residents who live in areas that flooded in the January storm to evacuate their homes.
Scituate Town Manager James Boudreau told WBUR's Newscast Unit that the town is expecting damage from the flooding.
"We're concerned about the power of the storm, and we're also concerned about the duration of the storm, that this will last several tide cycles," he said.
Many coastal communities have cancelled school Friday.
"It looks like Hull is really gonna get walloped," Superintendent Michael Devine told WBUR. "So we wanted to give families enough time to make arrangements, both for their children, and we do have some families that are leaving town."
State Transportation Secretary Stephanie Pollack said the MBTA was placing sandbags at Aquarium Station, the downtown Boston Blue Line station which flooded and was closed in January.
Utility crews are also preparing for power outages, as wind gusts along the coast could hit 60 miles per hour or more.
WBUR meteorologist David Epstein said in his Friday forecast that some areas throughout the state can expect to see between 1 to 3 inches of heavy rainfall, with some areas seeing up to 4 inches of precipitation.
Inland areas and higher elevations are likely to see more snow.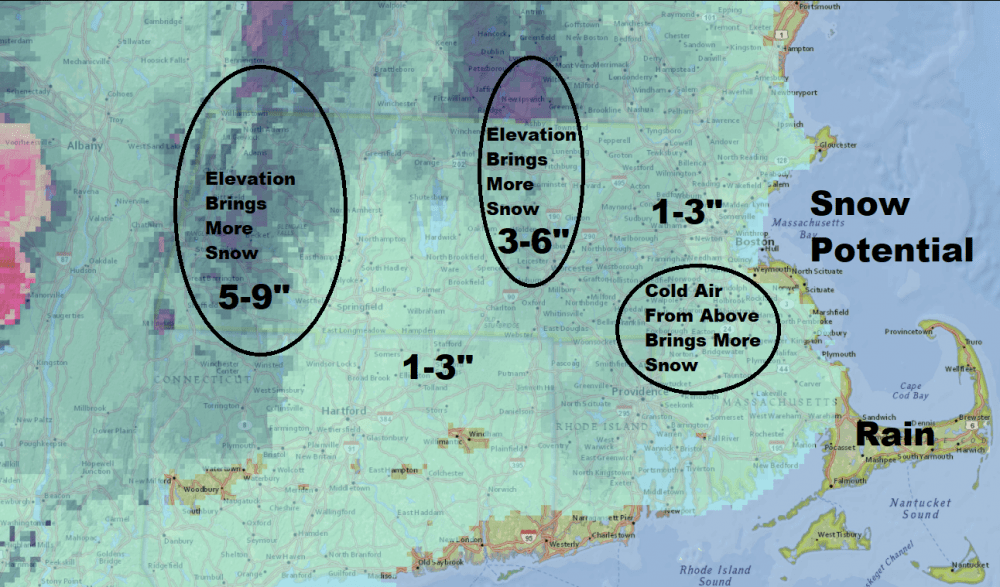 Boston released its plans to prepare for the storm, including clearing out low-lying areas of debris, putting up barriers and redirecting traffic as needed, and adding extra support staff to the police, emergency services and 311.
With additional reporting by State House News Service
This article was originally published on March 01, 2018.
This segment aired on March 1, 2018.