Forecast: Yes, Another Nor'easter Comes Our Way Wednesday
This article is more than 3 years old.
March isn't going to give us a break any time soon. Friday's nor'easter is still influencing the region, with some gusty winds -- and 78,000 still without power as of 6 a.m. — but we are already setting our eyes on the next nor'easter Wednesday.
Any snowfall overnight is now history, but clouds are going to remain locked in for much of the day. You could see a little bit of sunshine along with a northerly breeze and a raw feeling in the air.
Tomorrow is my pick for the week. We will see a lot of sunshine and temperatures will be about average for the first week of March.
Wednesday becomes unsettled. Presently I think the heavy snow will hold off until after the morning commute, but begin before the evening one. The exact track and strength of this storm will determine how much snow we see and where any change to rain occurs.
The map below is an early look at accumulation to give you an idea of what we can expect. These numbers can and will change later Monday and Tuesday.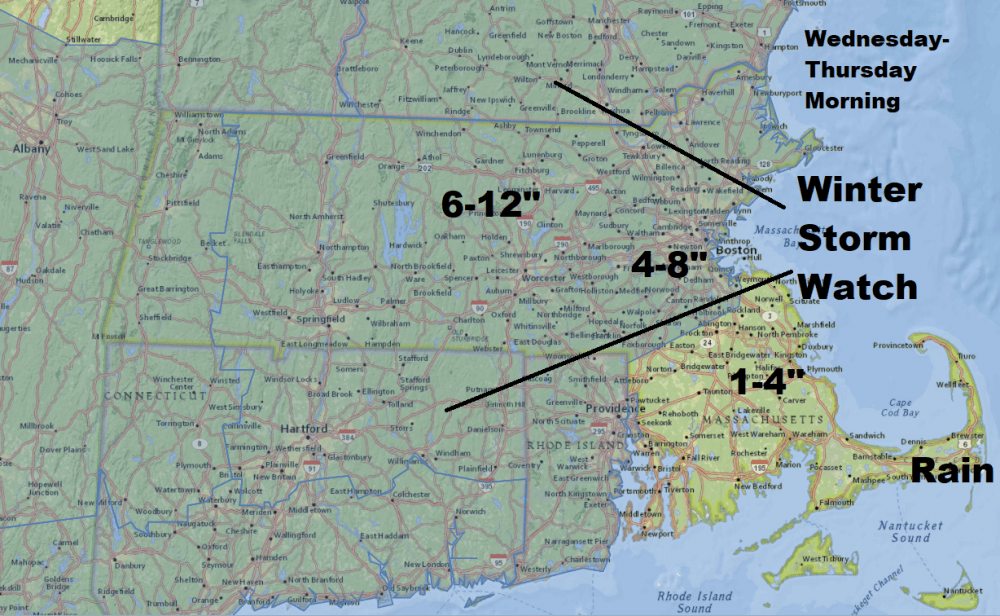 This storm has the potential to be significant. Areas that see all snow are going to be plowing and it's going to look very much like the middle of winter again.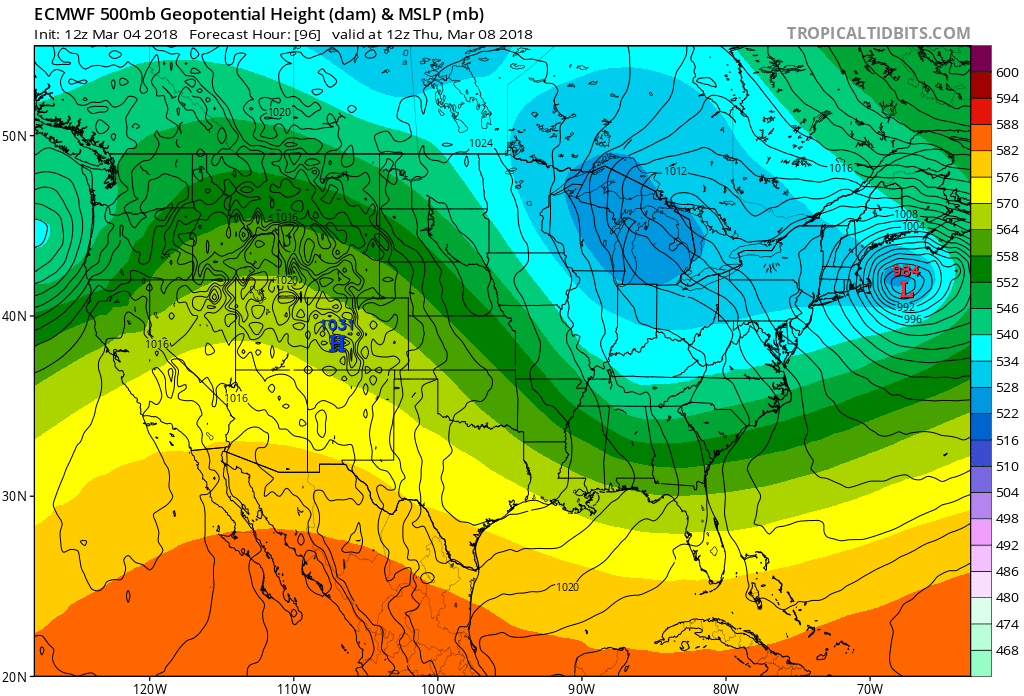 Winds will be strong, not as strong as last week, but strong enough to cause some more power issues.
The storm ends Thursday followed by chilly conditions into the weekend.
You can follow my updates here and on Twitter @growingwisdom.
---
Monday: Any snow ends, clouds remain. Highs around 40.
Monday Night: Partly cloudy. Lows within a few degrees of freezing.
Tuesday Sunshine, cool. Highs around 40.
Tuesday Night: Partly clear and cool. Lows around 27.
Wednesday: Snow developing. Highs in the low to mid 30s.
Thursday: Snow and rain ending. Highs in the lower 40s.
Friday: Chilly with some sunshine. Highs 40-45.
Saturday: Partly sunny. Pleasant. Highs 40-45.