Mass. Employer Confidence Hits Another High — But There Are Worries About Finding Workers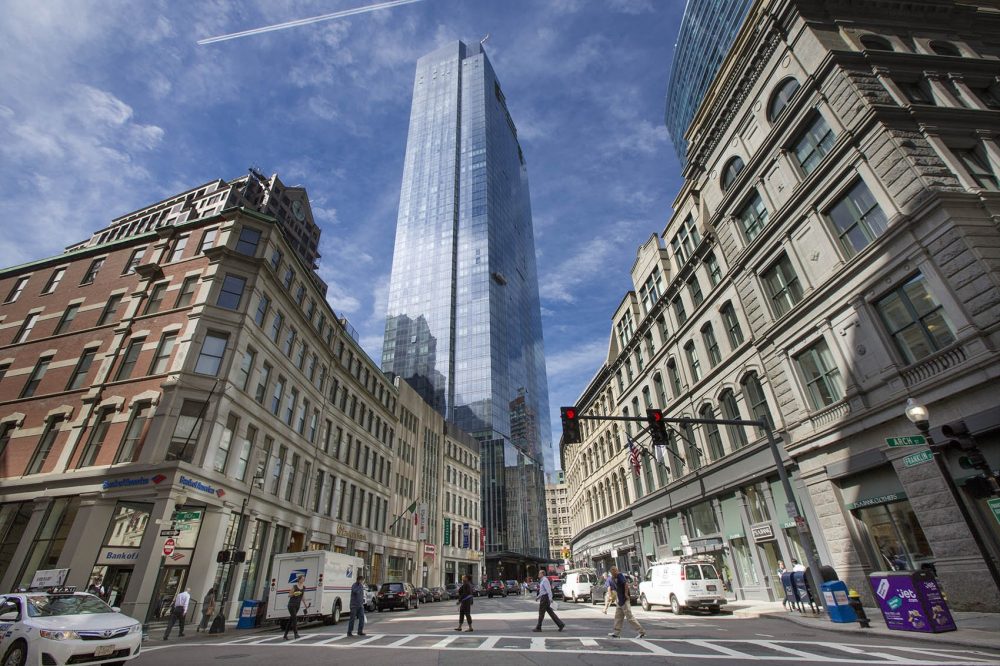 This article is more than 4 years old.
Business leaders in Massachusetts are optimistic about the economy.
Employer confidence hit a 17-year high in February, according to the Associated Industries of Massachusetts (AIM), which released its monthly Business Confidence Index Tuesday.
The index is based on a survey of 112 Massachusetts employers and calculated on a 100-point scale — with 50 being neutral, above 50 being positive and below 50 being negative. The index has been above 50 since 2013.
In February, the index rose .4 points to 64.5 points. In the past year, the index has gained a total of 2.4 points, according to AIM.
"Employer confidence is in a very comfortable range," said Christopher Geehern, the executive vice president of AIM, which represents over 4,000 companies. "Employers have an optimistic outlook both on the state and national economy, as well as their own operations."
Geehern said Amazon's potential plans for thousands more employees in the Seaport District and MassMutual's expansion plans contributed to the "air of optimism." Employers are also optimistic about the national economy because of tax cuts, but remain concerned about potential ballot questions that would tax the state's highest earners, raise the minimum wage, and mandate paid family leave, according to AIM.
Employers are also very concerned about being able to find enough skilled workers. It's a common complaint among employers, as we've reported before. Almost 90 percent of employers in the AIM survey said finding skilled workers was a problem.
With an unemployment rate of 3.5 percent, coupled with other factors such as an aging workforce, a lack of workers may present a long-term challenge for the state's economy, Geehern said.
The AIM survey was conducted before President Trump announced plans to impose tariffs on steel and aluminum.
"That certainly will cause probably more concern than the market volatility did during February," Geehern said.