Historic African-American Site In Nantucket Vandalized With Racist Slurs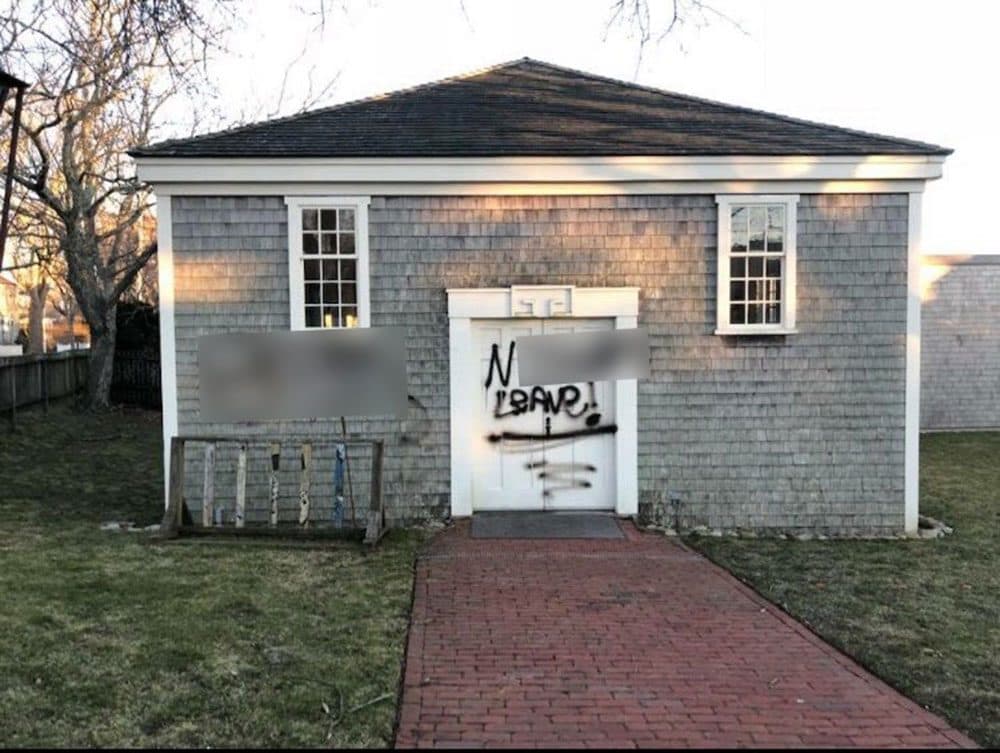 This article is more than 3 years old.
An African-American historic site has been vandalized with racist graffiti.
The outside of the 19th century African Meeting House in Nantucket was spray-painted with racist and sexually explicit slurs.
The Nantucket Police Department is investigating the incident, and gathered evidence before dozens of community members scrubbed the paint off the front door on Sunday morning.
The director of the African Meeting House Charity-Grace Mofsen told the Cape Cod Times, "I broke down," as she reacted to seeing the graffiti.
Mofsen said if she had an opportunity to speak with the person or people responsible, she would invite them inside the building to show them the rich history of Africans-Americans on Nantucket. The building was constructed around 1820.
Police are asking the public for any information involving the vandalism.