In West Brookfield, Rumors Fill The Void Of Information About Local Family's Murder
04:42
Play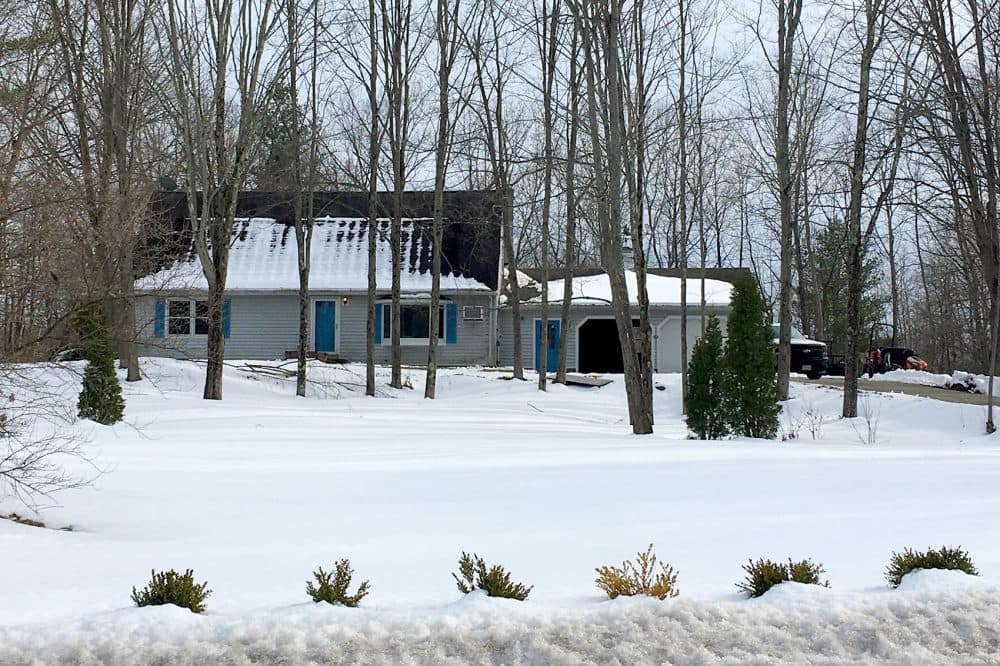 This article is more than 3 years old.
The central Massachusetts town of West Brookfield is looking for answers three weeks after the murder of a local family.
Thirty-eight-year-old Sara Bermudez and her three children, 8-year-old Madison, 6-year-old James and 2-year-old Michael, were found dead inside their home. Their deaths were ruled homicides, and little additional information has been released to the public.
And in the absence of updates, many people in town are facing rumors and a fear of the unknown.
'The Unknown Is The Scary Part'
On the West Brookfield website, the community refers to itself as a quintessential New England town, and by many accounts it is. The town common is situated between churches and historical homes. There's a seasonal farmer's market and a summer concert series at the town bandstand.
But for the last few weeks, a number of the town's 3,000 or so residents have been on edge.
Sitting in a booth at Northeast Pizza on Route 9, Denise Smith is waiting for her meal.
"The unknown is the scary part," she said. "You don't hear about these things in West Brookfield, you know, we don't hear about this — never."
From the parking lot you can see the Bermudez family home, with its blue shutters and two-car garage. That's where Sara Bermudez and her three young children had lived for several years, and it's where they would ultimately be found murdered.
A few days after authorities discovered their deaths, the Worcester County district attorney's office asked for the public's help in locating a yellow fuel canister police said appeared to be missing from the home. Since then, there's been no additional information released to the public.
"You don't hear about these things in West Brookfield, you know, we don't hear about this -- never."

Denise Smith, West Brookfield resident
Smith says she's taken some precautions in the meantime, but she's not exactly sure what to be looking for.
"If I'm alone, doors are locked, and if I see anybody that doesn't look right, I'm calling, I'm calling the police, I'm sorry," Smith said. "When you don't know, is there somebody still out there? And if there is, what's their motive and where could they be? So yeah, it's very scary."
On a community Facebook page, there's a struggle playing out among some townspeople, trying to balance a fear of the unknown with a respect for the Bermudez's privacy.
There are posts urging neighbors not to speculate and instead support the family through memorials and fundraisers. A GoFundMe page has raised more than $17,000 to support Moses Bermudez, Sara Bermudez's husband and father of Madison, James and Michael.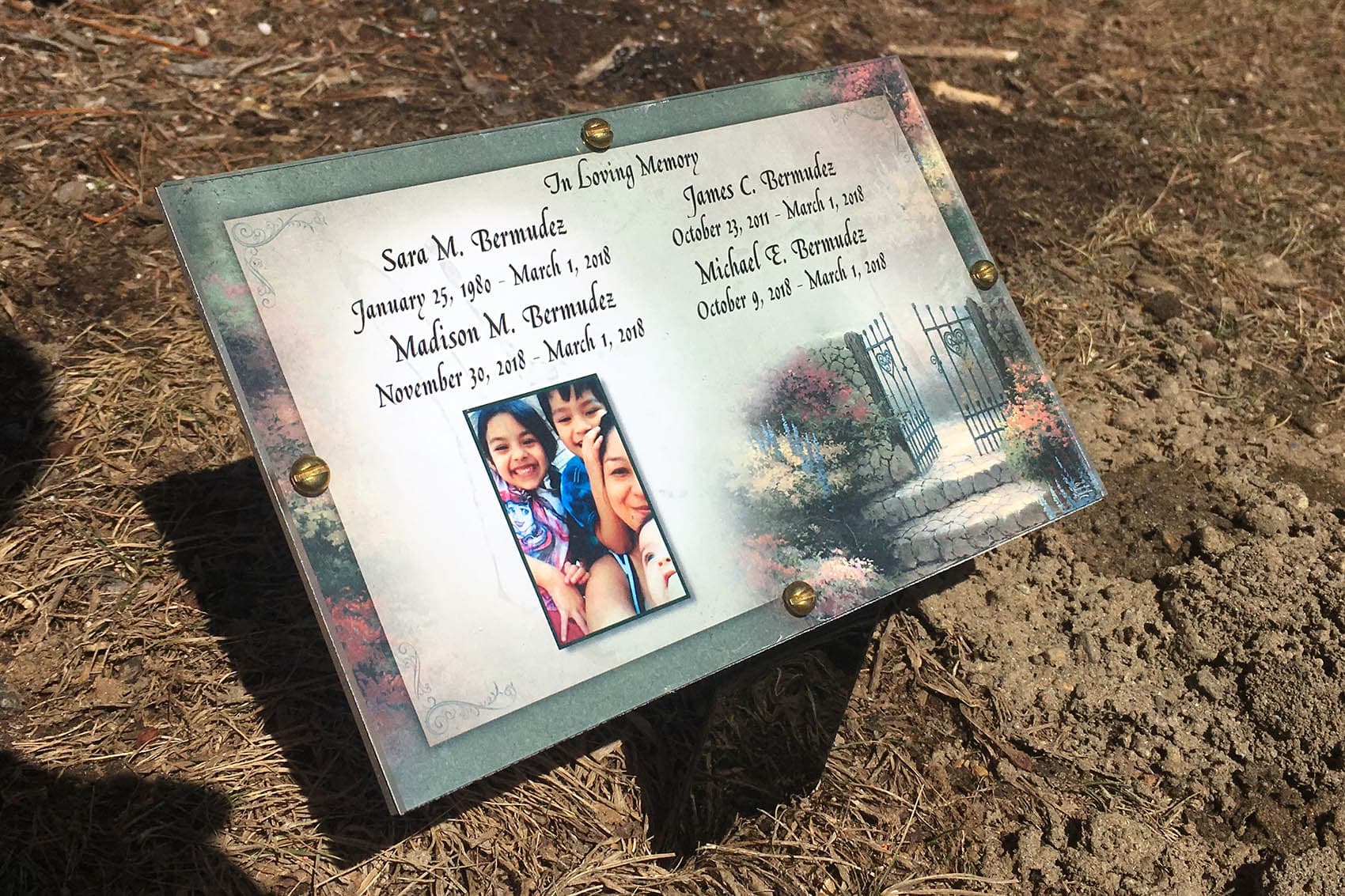 Moses Bermudez grew up in the West Brookfield area and met Sara in her native El Salvador, the country where Moses' father was born. Moses and Sara Bermudez started their family in El Salvador and after living briefly in California, moved back to Massachusetts.
Back at Northeast Pizza, Smith says the entire community is shaken and anxiously waiting to hear more from the authorities.
"They need to give the public a little bit to go on because that's when the rumors start, and then you don't know, 'OK, I just heard this. Is that a rumor or is that true?' "
'It Just Leaves You On Edge'
Jonathan Ela, 22, works at George's Pizza in the center of town.
"The only rumors I've really heard, that it could be possible gang activity or something to that extent but other than that, that's really all I've heard," Ela said. "There hasn't been really a lot of information about anything lately and it just leaves you on edge, like, if it's going to happen again?"
"They need to give the public a little bit to go on because that's when the rumors start ..."

Denise Smith
The Bermudez family ties to El Salvador and California seem to have generated the speculation in the community about gangs, specifically a Salvadoran-based gang, MS-13, which originated in California. President Trump has made combating MS-13 violence in the U.S. a priority, and he's quick to mention the gang by name in the national media.
But a law enforcement source with knowledge of the investigation tells WBUR there is no evidence suggesting MS-13 involvement in the murders at this time.
Reached briefly by phone, Moses Bermudez said he has no comment right now. His family has said he was working in California as a longshoreman when the murders occurred.
West Brookfield Police Chief Thomas O'Donnell says he understands there is tension in the community but assures the town that state police detectives are casting a wide net and doing everything they can to provide some answers.
This story was reported in collaboration with the Worcester Telegram & Gazette. With reporting from WBUR's Simón Rios.
This segment aired on March 21, 2018.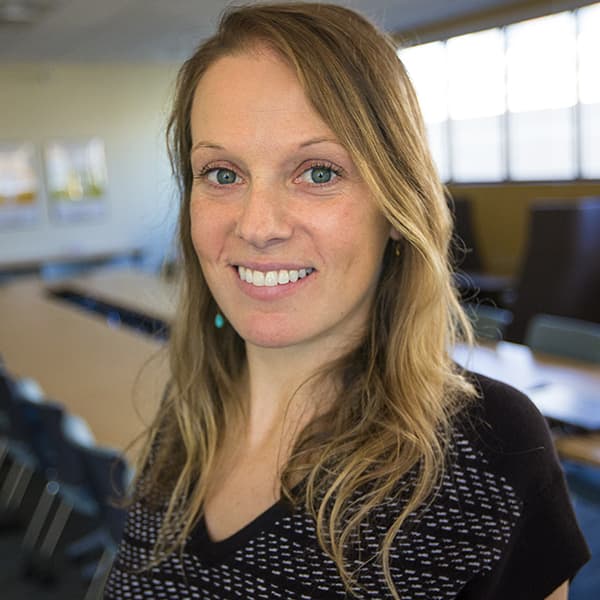 Shannon Dooling Investigative Reporter
Shannon Dooling is an investigative reporter at WBUR, focused on stories about immigration and criminal justice.