Tens Of Thousands Of Protesters Gather On Boston Common For 'March For Our Lives' Rally
Play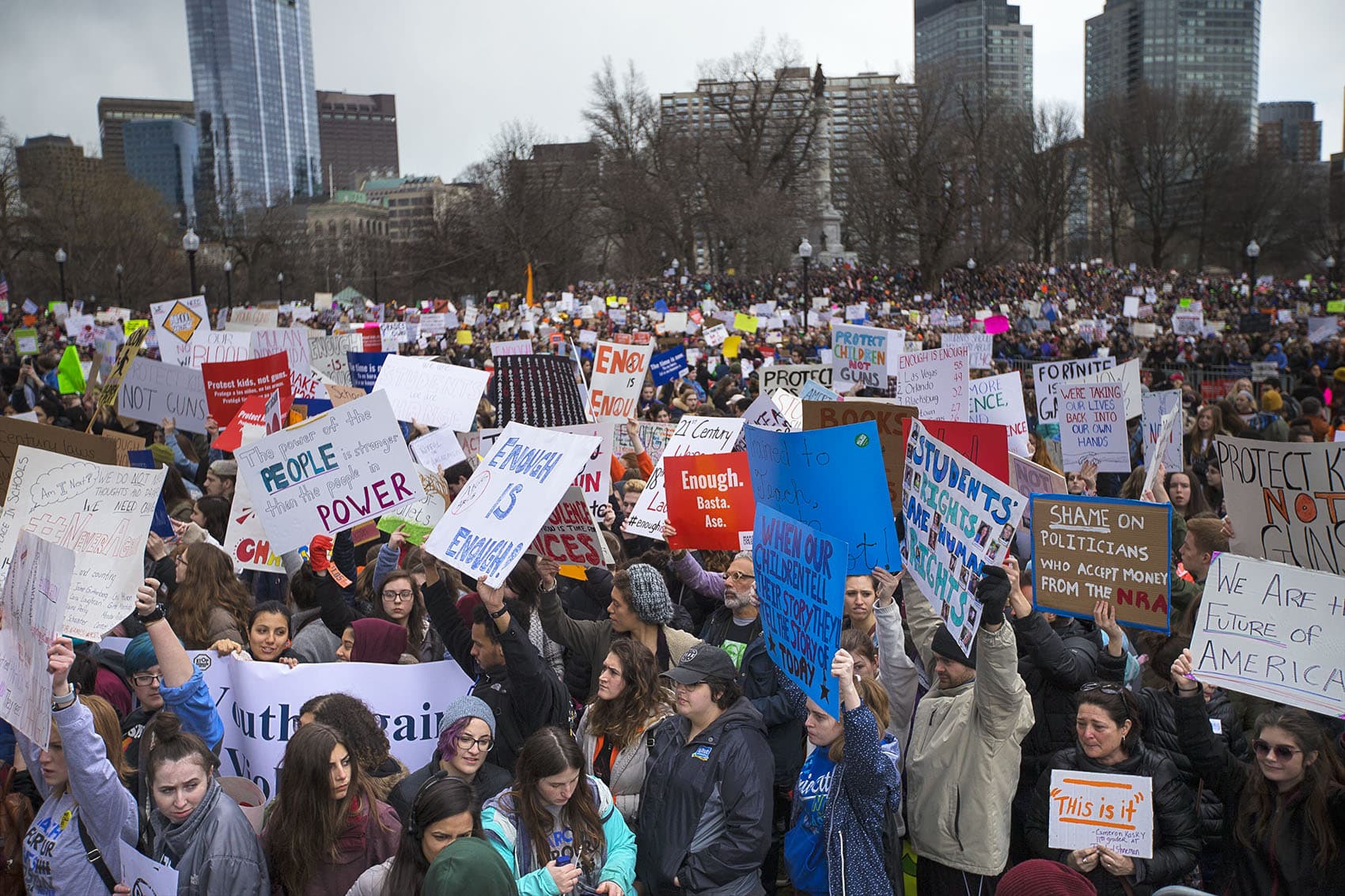 This article is more than 4 years old.
Tens of thousands of protesters gathered on Boston Common for Saturday's March for Our Lives rally in support of stricter gun laws.
The Boston demonstration against gun violence was among hundreds of protests taking place across the U.S. Saturday in the wake of last month's school shooting in Parkland, Florida, that killed 17 people.
Many of the activists — from Boston, its suburbs, Massachusetts and beyond — who descended upon the city were the same youths who lobbied lawmakers a little more than a week ago during a national day of activism held on the one-month anniversary of the shooting at Marjory Stoneman Douglas High School.
The event was peaceful, with Boston police officials saying that there were zero arrests or citations related to civil disobedience. The department had increased patrols along the march route and on Boston Common.
Leslie Chiu — a student at Northeastern University and a Marjory Stoneman Douglas graduate — delivered a speech on the Common and told demonstrators that students like her would not give up their fight.
"Our generation will carry with us the weight and burden of countless lives lost," she said. "And we will take it upon ourselves to ensure that, on their behalf, we are the last ones in this environment of daily shootings."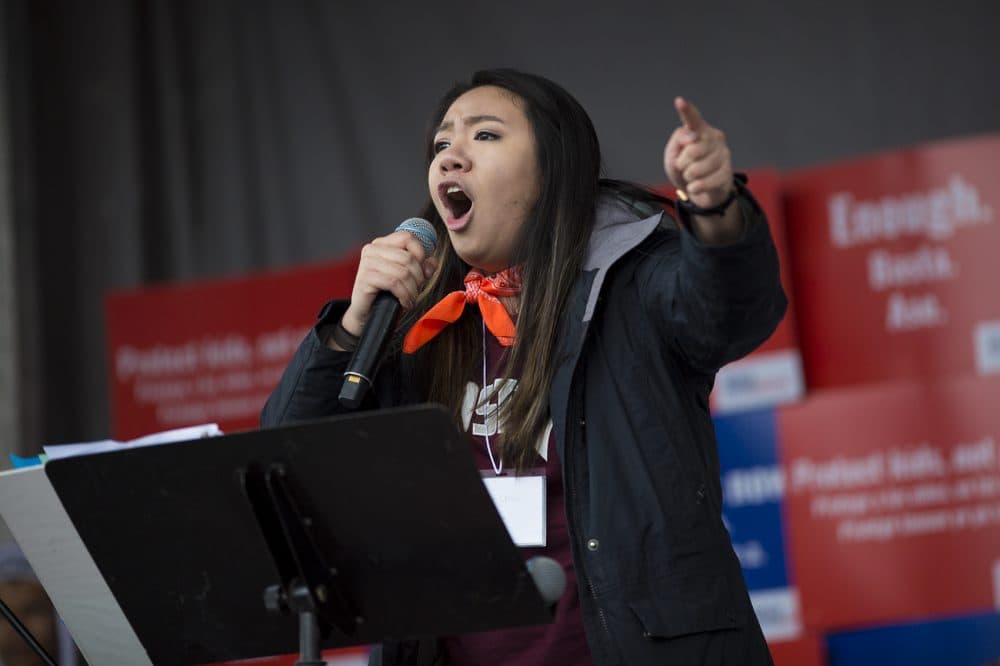 In keeping with the wave of youth activism, students led the roughly 2-mile march from Madison Park Technical Vocational High School in Roxbury to Boston Common, but people of all ages were on the Common.
Graciela Mohamedi, a teacher from Rockland who helped organize the event, said ahead of Saturday's march that — down to the decision to have it begin in Roxbury — would reflect students' priorities.
"These students really wanted to highlight that it is communities of color that are disproportionately being affected by gun violence in Massachusetts, and specifically, in the city of Boston," Mohamedi said.
A WBUR poll released Thursday found that 73 percent of Massachusetts voters say they support the recent student activism around gun control — and many also say they support some of the reforms the youths are calling for.
With reporting by Katherine Proctor for WBUR
This article was originally published on March 23, 2018.
This segment aired on March 24, 2018.