U.S. Attorney Investigating Mass. Prison Officials' Treatment Of Inmates With Addictions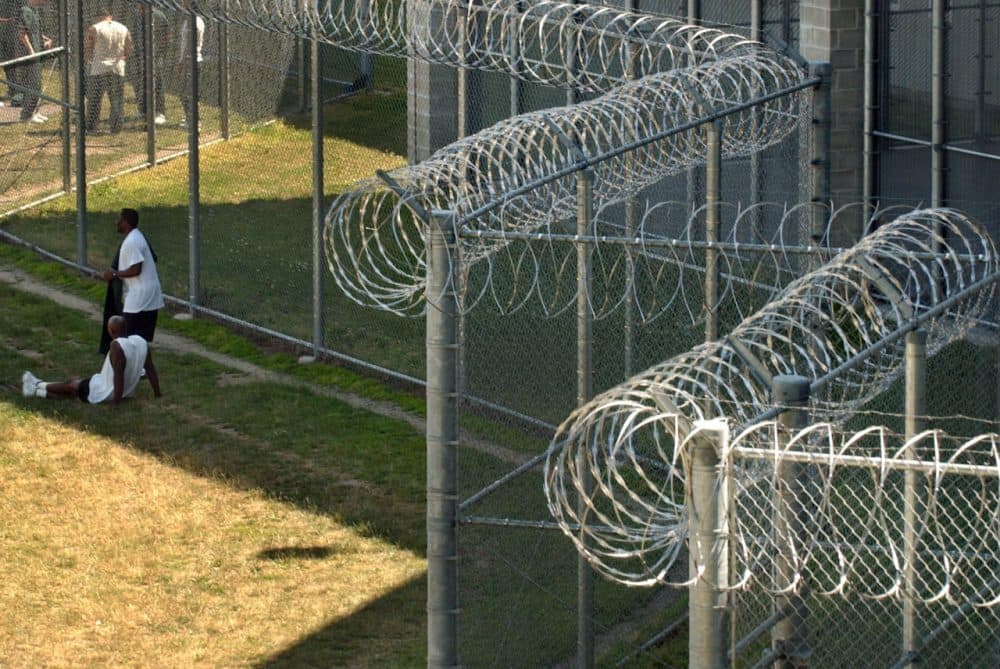 This article is more than 4 years old.
The Massachusetts U.S. attorney is investigating whether state prison officials are violating federal law by forcing inmates to stop taking their addiction medication when behind bars.
U.S. Attorney Andrew Lelling has sent a letter to state public safety and health officials that says the federal Americans with Disabilities Act protects people who are receiving medication-assisted treatment for opioid use disorder.
The letter says the state must accommodate addiction while people with substance use disorders are in state custody. It also says Lelling's office will focus its investigation on whether people who received addiction medication before they were incarcerated are allowed to continue the medication while behind bars.
Massachusetts prisons do not offer two of the three available addiction medications — buprenophine and methadone — even though they are standard treatment outside of prison.
Correction officials have expressed concerns about buprenorphine and methadone in prison because the medications can be used illicitly. An estimated two-thirds of prisoners have a substance use disorder.
The Department of Correction says it has an comprehensive prisoner re-entry program that helps helps many prisoners receive substance use treatment.
A DOC initiative also offers inmates the addiction medication naltrexone just before they are released. Naltexone helps block the high from opioids.
Leo Beletsky, a professor of law and health sciences at Northeastern University, welcomed the investigation and said discontinuing the use of addiction medication for those in state custody is "barbaric," especially for those who are civilly committed to addiction treatment.
Those patients who are sent to treatment by the courts will not receive addiction medication if they are sent to a facility run by the DOC. Beletsky said he has talked about this with Justice Department officials and believes there will be investigations in other states.
"If this is something that is happening in Massachusetts, then it's likely that other people in the DOJ are looking at this issue elsewhere as well," he said.
State lawmakers recently removed a proposal to require medication-assisted treatments in all prisons, jails and houses of correction from a major criminal justice bill that is nearing approval by the House and Senate.
That's despite statistics showing that the rate of a fatal overdose is 120 percent higher for those recently released from incarceration.