Wynn Is Considering Changing The Name Of Its Everett Casino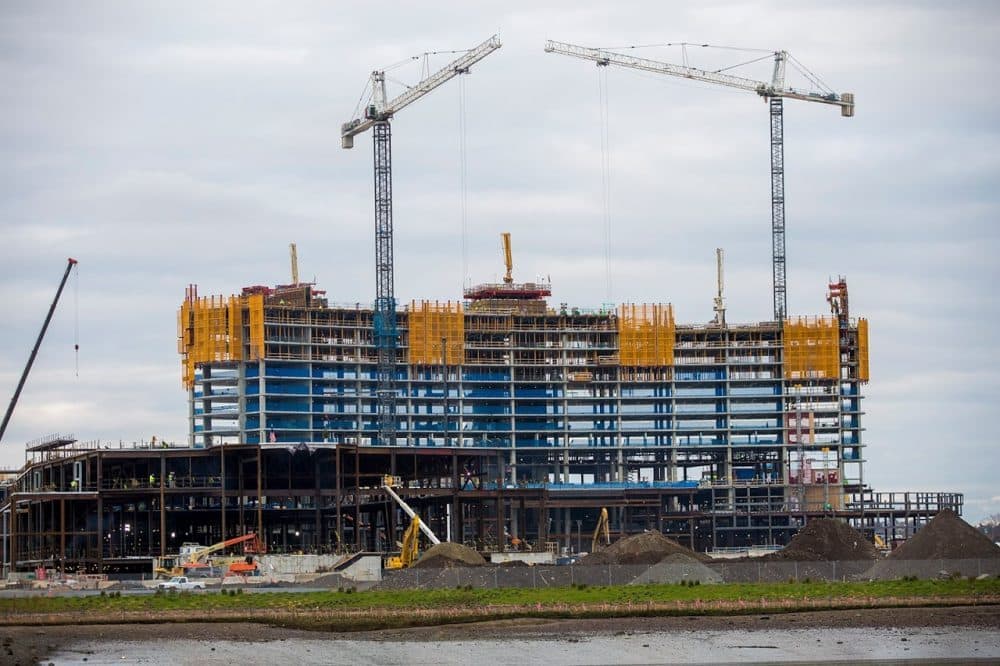 This article is more than 3 years old.
Wynn Resorts is considering changing the name of its Everett casino.
The $2.4 billion casino is currently called Wynn Boston Harbor.
Some lawmakers — including Gov. Charlie Baker — have said the casino should be renamed to drop the "Wynn" name after sexual misconduct allegations were made against casino mogul Steve Wynn.
Wynn has denied the allegations but resigned as CEO of Wynn Resorts last month.
"A change of name for the local project is being considered," Wynn Boston Harbor spokesman Greg John said in an email.
John said the company has no timeline on when it will decide whether to change the name of the casino.
Consideration of a name change was revealed Thursday after company officials briefed the Massachusetts Gaming Commission on the Everett project — the first time they've appeared at the commission since Wynn's resignation.
The gaming commission said its investigation into Wynn Resorts amid the sexual misconduct allegations is ongoing. Investigators are looking into whether Wynn Resorts should keep its Massachusetts gambling license.
Edward Bedrosian, the executive director of the commission, said Thursday that he expects to present the final results of that investigation no later than summer.
Gaming commission Chairman Steve Crosby said allowing work on the Wynn casino to continue shouldn't be seen as an indication of what the investigation will find or how the commission will eventually rule.
"I have said repeatedly that for now we must proceed with the Everett project as planned," Crosby said, "and to be thoughtfully mindful of the thousands of people whose jobs may be affected by these issues and of the long-term economic benefits envisioned by this project."
Crosby then added: "Wynn is proceeding with this project on an at-risk basis."
Robert DeSalvio, the president of Wynn Harbor Boston, said construction of the casino project is on time. It's expected to open next year.
This article was originally published on March 29, 2018.