Forecast: Generally Nice Weather This Weekend
For those celebrating Passover and Easter this weekend this is a big holiday. For the rest, it's simply the weekend and perhaps time to start doing some spring chores outside. No matter what the activities this weekend, the weather should cooperate.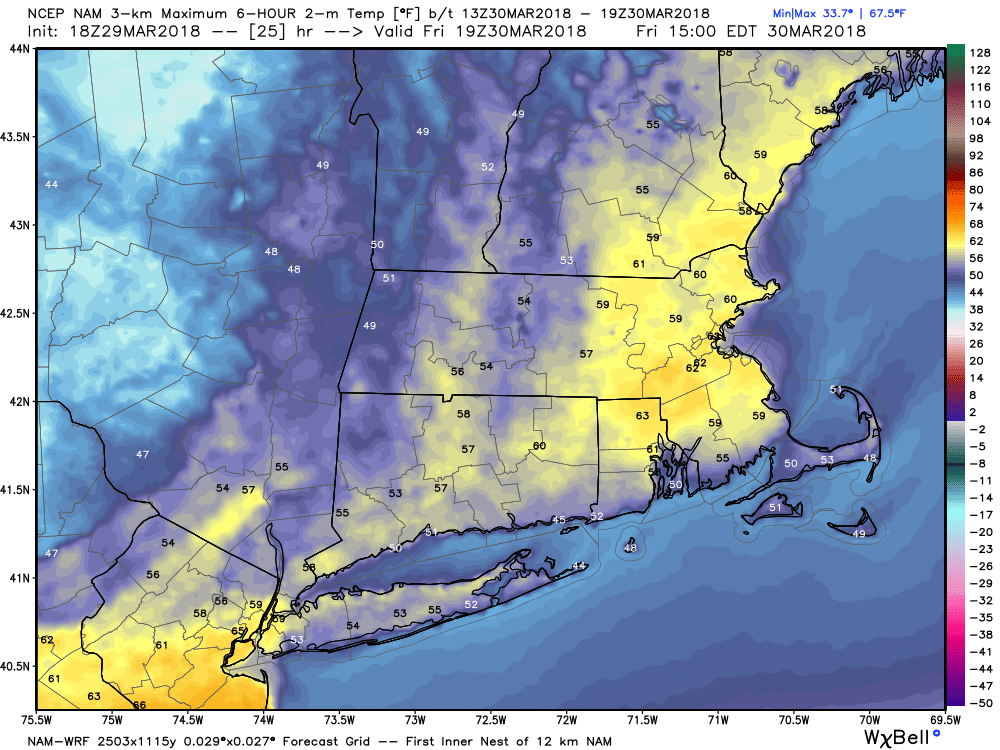 Today is a rather spring-like day and the warmest of the next several. (Fog will burn off this morning if you have it). There's actually more moisture in the air today and that, combined with the fact the Earth is waking up, will give the region that spring scent to the air.
This is also the time that the pollen is starting to be a factor so if you are allergic to spring trees you can expect to be suffering over the next several weeks.
I can't rule out a shower today, but generally it's a dry day with just a lot of clouds and a glimpse or two of sunshine. Temperatures will reach into the 50s to near 60 — quite comfortable for this time of the year.
A front sweeps the clouds out to sea overnight and that leads us into a really nice Saturday with plenty of sunshine and temperatures in the mid-50s.
It does turn a bit cooler on Sunday with a few more clouds for Easter. The official sunrise is just before 6:30 on Sunday and we should see some of it. although there may be a sprinkle or two first thing in the morning.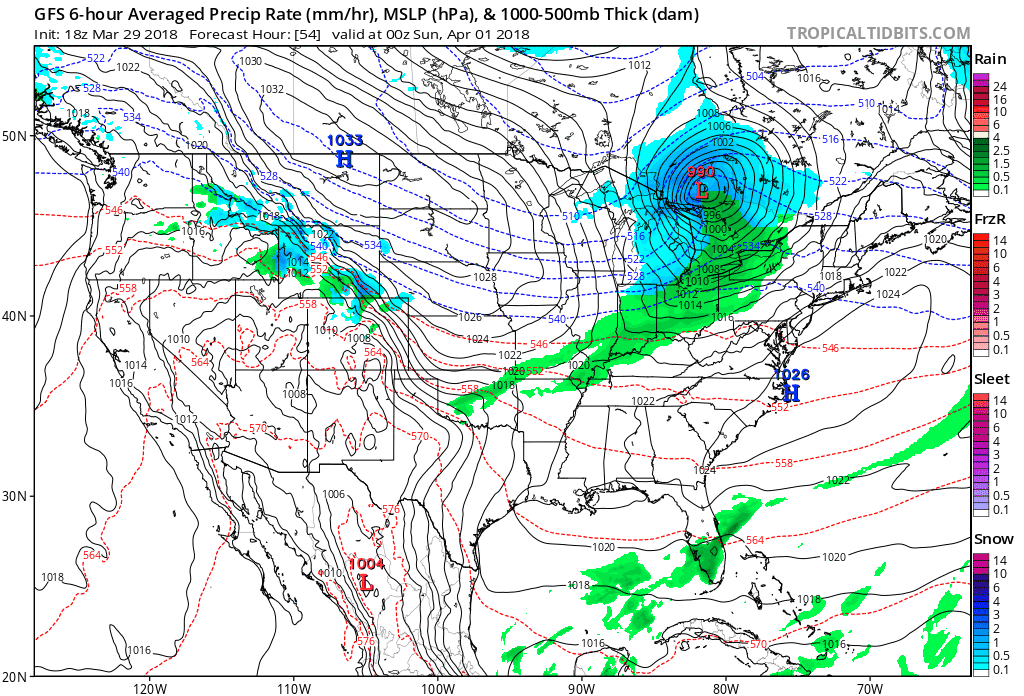 It will turn colder next week and as matter fact I have to put the chance for some wet snowflakes back in the forecast on Tuesday. If you're headed into northern New England there actually could be some accumulating snow in the mountains. Have a great weekend.
You can follow my updates here and on Twitter @growingwisdom.
---
Friday (Good Friday): Thick, early fog in places. Cloudy with a round of midday showers. Highs nearing 60.
Friday Night (Passover Begins): Turning partly cloudy. Lows 35-40.
Saturday: Lots of sunshine. Lower to mid-50s.
Sunday (Easter): Clouds and sunshine. May shower early. Highs 49-54.
Monday: Partly sunny, highs in the mid-40s.
Tuesday: Clouds, may shower. Highs 45-50.