Forecast: The Snow's Ending, But It Will Still Be Chilly
This article is more than 3 years old.
For those of us following the long range forecast it looked as though the start of April would turn cold and perhaps even snowy. And so this morning we find an area of snow across the region as a low pressure area moves south and east under New England. The highest totals are south of Boston and the most accumulation will occur on the grass and other colder surfaces like the top of your car.
Some of the snow could be moderate for time and there will be slippery spots on roads where the snow is coming down hard. Accumulations look to be as little as a coating up towards the New Hampshire border but as much as 3 maybe even an isolated 4-inch amount across the interior areas towards the south coast, and near Cape Cod. Remember, mainly on the grass.
The storm will move out to sea later today and leave us with clearing skies, but chilly conditions with readings about 10 degrees below seasonal averages. Another storm system approaches from the south and west on Tuesday and brings another chance of showers that day.
There's a break in the action followed by more showers and/or a steady period of rain with a thunderstorm Wednesday afternoon. This time it will be too warm for any wintry precipitation. This system also ushers in some mild air for a day or so with highs on Wednesday getting into the 60s.
It turns blustery and cold behind that system with temperatures returning to below average. This active weather pattern doesn't look to end anytime soon. There's another system moving in toward the end of the week and the weekend and that could bring more rain or snow. I think we're going to have to wait until sometime after the middle of the month before we see prolonged spring-like weather. Until then they'll just be occasional teases.
You can follow my updates here and on Twitter @growingwisdom.
---
Monday: Morning snow, a coating to a couple of inches. May end as rain showers. Slow clearing late in the afternoon. Highs in the lower 40s.
Monday Night: Mainly clear. Chilly. Lows around 30.
Tuesday Clouding back up. Scattered showers developing. Highs in the mid-40s.
Wednesday: Cloudy with an afternoon period of showers. 57-63, but cooler Cape/Islands
Thursday: Sun and clouds. Mid-40s.
Friday: Partly sunny may shower. Highs around 50.
Saturday: Cooler with sun and clouds.
This segment aired on April 2, 2018. The audio for this segment is not available.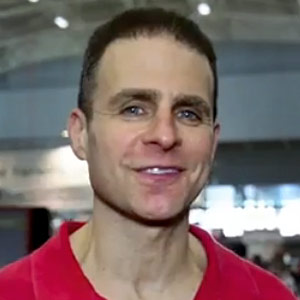 David Epstein Meteorologist
David Epstein is WBUR's meteorologist.