No Backpacks Allowed, So Pack Light To Watch The Marathon, Public Safety Officials Say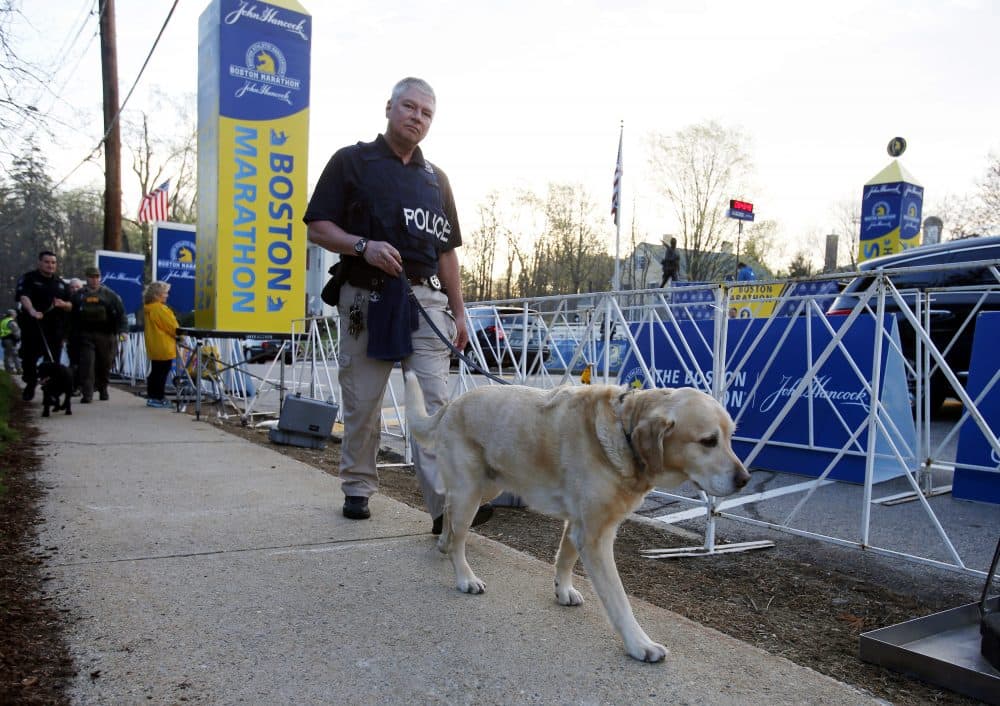 This article is more than 3 years old.
Public safety officials outlined their plans for securing the Boston Marathon Tuesday. The details are similar to years' past: there will be a heightened police presence, and spectators are again being asked to keep an eye out, and to keep certain items at home.
That means no backpacks, no coolers, no drones.
"We ask you to be our partners in ensuring safety and security," said Kurt Schwartz, head of the Massachusetts Emergency Management Agency. "Please be aware and remain aware of your surroundings, and if you see something suspicious, something seems out of place, please report it immediately."
It's been five years since the 2013 bombing, and officials said while there are no specific threats to this year's marathon, there will still be as many as 8,000 public safety personnel — a mix of local, state and federal officials — working along the race route.
FBI Special Agent in Charge Harold Shaw says there are no known threats at this point.
While I'm confident in this assessment, I urge all of you to remain vigilant, guarded, and aware of your surroundings," Shaw said. "Nobody here today needs to be reminded about the variety of threats that we face."
Multiple closures and checkpoints will be in place throughout the Boston stretch of the race route, according to Boston Police Superintendent William Ridge, including parts of Huntington Avenue and Newbury Street that will be closed to all traffic except pedestrians.
Ridge said areas east of Massachusetts Avenue will be closed at approximately 8 a.m., while areas west of the artery, going toward Kenmore Square and Audubon Circle, will be closed at about 9 a.m. They're expected to open back up around 5:30 in the afternoon.
Ridge also had advice for pedestrians who want to meet runners after the race: "Try not to come down Boylston Street, because I'm going to tell you right now, you really can't get through. Use Huntington Avenue, use Newbury Street, that will make your way towards the family meeting area where you can meet with your loved one after they finish the race."
This article was originally published on April 03, 2018.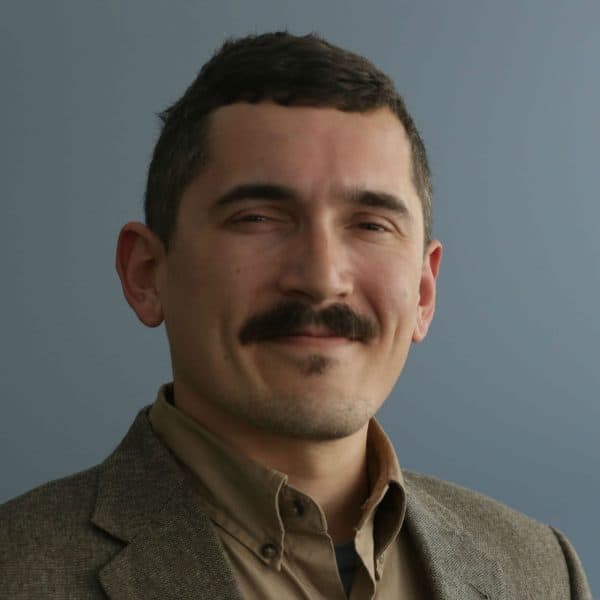 Simón Rios Reporter
Simón Ríos is an award-winning bilingual reporter in WBUR's newsroom.