Forecast: Warm Air Is Coming
This article is more than 3 years old.
The first eight days of this month have certainly been chilly with the high temperature averaging just about 5 degrees below where the "normal" highs are supposed to be. Here's the thing about all these averages in New England: they're sort of meaningless. It's very rare that we have a day where the temperature actually does end up where it's supposed to be, in terms of what the average temperature is.
Most of the time, the daily high and low are somewhere above or below the normal for the day. This is also the case month to month with New Englanders experiencing warm Aprils and cold Aprils, wet Aprils and dry Aprils.
So far April 2018 is a cold and typically moist one, with all the precipitation we've seen this month at just about average.
This week will feature chilly temperatures at the beginning and a brief warm-up towards the end of the week before it turns colder later this weekend. The best chance of precipitation comes on Tuesday. A storm system will pass south of New England.
This is the same storm system that the long-range models thought might become a more important storm but it became obvious late last week that this was not going to be the case.
There may also be a couple of showers on Thursday before we turn quite mild on Friday with temperatures getting into the 60s. That will feel like a heatwave compared with some of the chilly conditions we seen as of late.
Wet Patriots' Day?
An early peek at Marathon Monday has a storm system either just leaving the area or right on top of the area, so we'll be watching the timing of this storm all week.
You can follow my updates here and on Twitter @growingwisdom.
---
Monday: Mainly sunny. Highs in the mid-40s.
Monday Night: Clear then clouding up and chilly. Lows 27-32.
Tuesday: Clouds, some sun a few showers. Highs 43-48.
Wednesday: Sun and clouds, chilly. Lower 50s.
Thursday: Partly cloudy late day showers. Highs 53-57.
Friday: Sunshine and clouds, milder. 58-65.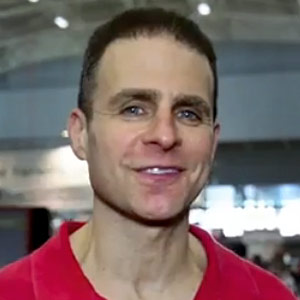 David Epstein Meteorologist
David Epstein is WBUR's meteorologist.