Suspect Who Allegedly Killed Yarmouth Cop Is Held Without Bail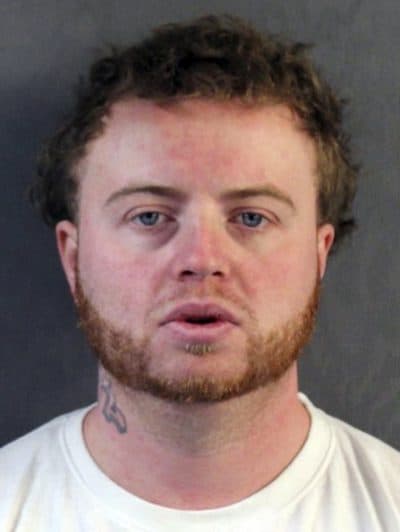 The man described by authorities as a career criminal and charged with the shooting death of Yarmouth police officer Sean Gannon is being held without bail.
Twenty-nine-year-old Tom Latanowich has had more than 110 prior criminal charges.
He pleaded not guilty to murder at Barnstable District Court on Friday.
On Thursday, police went to a home in Barnstable to serve an arrest warrant on Latanowich for a parole violation. Gannon was shot in the head during that interaction.
Gannon, 32, had been with the Yarmouth police for eight years. He was married with no children.
Gannon's K-9 partner, Nero, was wounded. Dennis Veterinary Hospital posted on Facebook that Nero was shot in the face and neck but has been stabilized and had surgery Friday.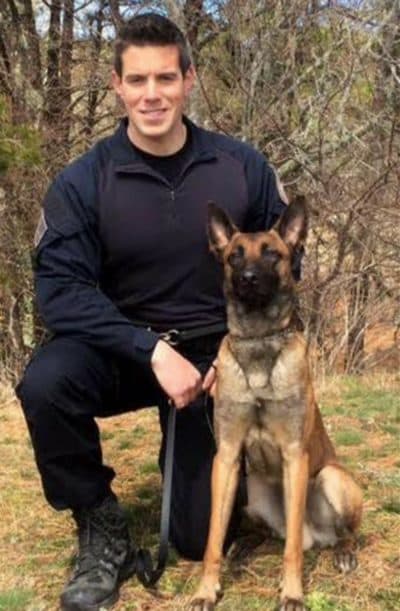 Cape and Islands District Attorney Michael O'Keefe was asked if Latanowich's past crimes were adequately punished.
"Those kinds of questions are appropriately asked and examined whenever there is a tragedy like this, and we will review those things," O'Keefe said. "Is it frustrating? Of course it is."
Yarmouth police officers packed the courtroom for the arraignment.
Police Chief Frank Frederickson said Gannon's death is difficult for members of his department to comprehend. He called Gannon a "remarkable young man."
Latanowich is expected back in court in June.
With reporting by WBUR's Fred Thys and The Associated Press
This article was originally published on April 13, 2018.