Long-Serving Mass. House Rep. James Miceli Dies At 83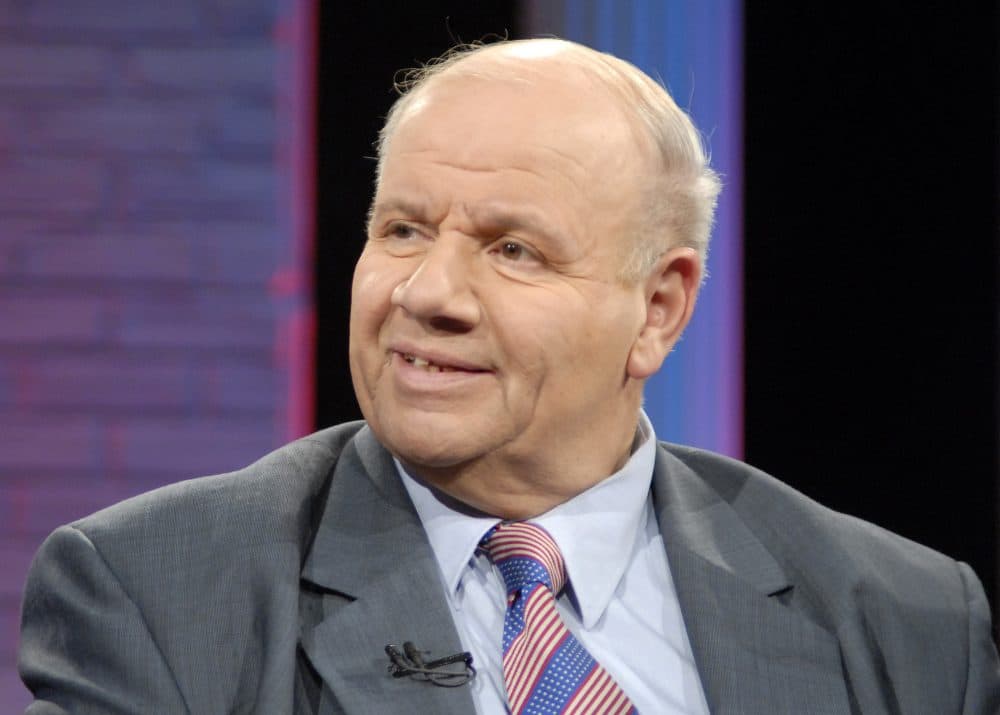 This article is more than 2 years old.
Wilmington Rep. James Miceli died Saturday at age 83, the Wilmington Police Department confirmed.
Miceli, the longest continuously serving member of the Massachusetts House, had represented Tewksbury and Wilmington since 1977.
Rep. Ken Gordon of Bedford, who represents part of Wilmington, said Saturday afternoon he had just received word of Miceli's passing. Miceli went to work every day thinking about how he would make his constituents' lives better, Gordon said.
"I don't know that two sentences went by that he said without the words 'Wilmington' and 'Tewksbury' in them," Gordon said. "You can see that the residents loved him for that."
Miceli had been attending the Wilmington Little League opening day ceremony and collapsed as he was going to the field to make a speech, according to the police department.
"I can't believe he is gone," said Wilmington Selectman Mike McCoy, who is Miceli's nephew.
"My uncle was deeply devoted to his family. They always came first. He dedicated the vast majority of his life to public service and his presence will be sadly missed."
Miceli served as vice chair of the House Committee on Global Warming and Climate Change, and a member of the the Joint Committee on Tourism, the House Committee on Personnel and Administration, and the House Ways and Means Committee, which drafted the $40.9 billion budget set for debate next week.
"I have known Jim Miceli for about 30 years," Gov. Charlie Baker wrote on Twitter. "We did not always agree - but he was always a gentleman, and a hugely aggressive advocate for his district and his beliefs. Rest In Peace."
Sen. Barbara L'Italien, who also represents Tewksbury, tweeted that Miceli "Went to every event in Tewksbury & Wilmington, knew every family, gave his heart to his district until the end."
Before running for the House, Miceli served as a Wilmington selectman and member of the town's Planning Board.
On Feb. 28, Miceli was taken to a hospital by ambulance after he collapsed during a House Democrats political caucus at the Omni Parker House.
Pina Prinzivalli, a Tewksbury Republican running against Miceli this year, said she would suspend her campaign "until further notice so we can grieve and honor an incredible life lost."
With additional reporting by WBUR's Susan Levy