Why You Keep Waking Up At Night? It May Be Your 'Neuronal Noise'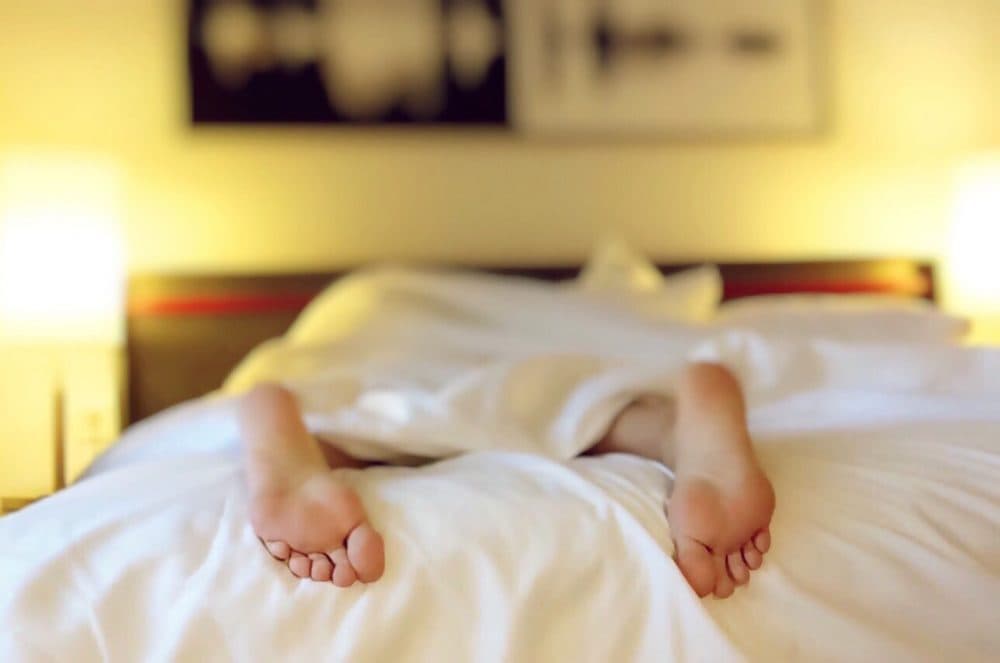 This article is more than 4 years old.
You may not know that you wake up a dozen times a night because you don't remember it, but research finds virtually everyone does. (And if you often wake up and can't get back to sleep, my sympathies.)
In a new paper in the journal Science Advances, researchers from Boston University and Israel offer an explanation for these "short arousals." They blame "neuronal noise" — random fluctuations in your neurons' voltage that sometimes rise to the level of waking you up.
Hot and cold matter here, too. When temperature is higher, says BU research professor Plamen Ivanov, a co-author of the paper, that neuronal noise is lower — and lower noise means less "arousability." (Think of your hot-weather lassitude.)
Hence — perhaps — past findings that when rooms are hotter, rates of Sudden Infant Death Syndrome are higher. The room heat could translate to lower neuronal noise, which could mean that when babies' breathing is impaired, they don't rouse enough to save themselves.
"We have a situation in which this temperature dependence may be fundamental in saving human lives," Ivanov says.
The researchers hope their findings could eventually help prevent SIDS — and perhaps even improve sleep.
Dr. Hila Dvir of Bar Ilan University, the paper's lead author, says the research included experiments with zebrafish: When they were in colder water, and thus their body temperature was colder, their neuronal noise levels were higher, and "the arousal was more frequent and longer," she said. "But when temperature was high, it was the opposite: They had lower numbers of arousals, and shorter arousals."
In the future, she says, it may be possible to find ways to increase the neuronal noise in babies considered at risk for SIDS. And perhaps to develop a new generation of sleeping pills that decrease neuronal noise.