Amazon Is Expanding In Boston, And Bringing 2,000 Jobs To Seaport
This article is more than 5 years old.
Amazon plans to bring thousands of tech jobs to Boston as part of a major expansion into the Seaport District.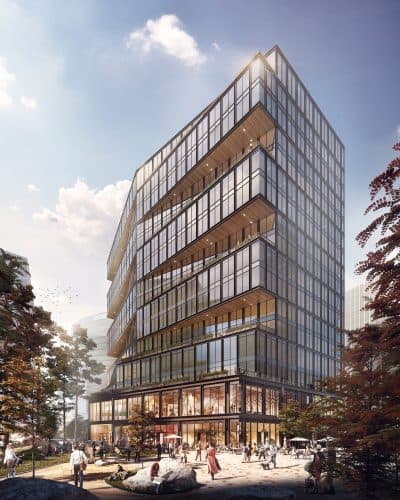 The online retail giant announced Tuesday that it will take over an office space in Seaport Square. Amazon began negotiating the lease on the development with the city earlier this year. The office will be a 430,000-square-foot space in the WS Development project on Seaport Boulevard.
The space will be home to 2,000 workers from various fields of expertise, like robotics, machine learning, speech science and cloud computing. These new jobs will focus on Amazon Web Services, Audible and Alexa.
The move to the Seaport grants Amazon a $5 million tax break from the city, which was approved back in March. Amazon could get another $5 million tax break if they lease a second building and bring in an additional 2,000 workers.
The company's Seaport Square space is expected to open in 2021.
Boston Mayor Marty Walsh called the expansion "great news" for the city.
"This project is a tremendous vote of confidence in our economy, and will be a welcome addition to Boston's growing and thriving workforce and business landscape," Walsh said in a statement.
Amazon already has more than 3,000 workers in Massachusetts.
The Boston expansion is separate from the company's continued search for a second headquarters.