A Playlist Of Local Hip-Hop Artists You Should Listen To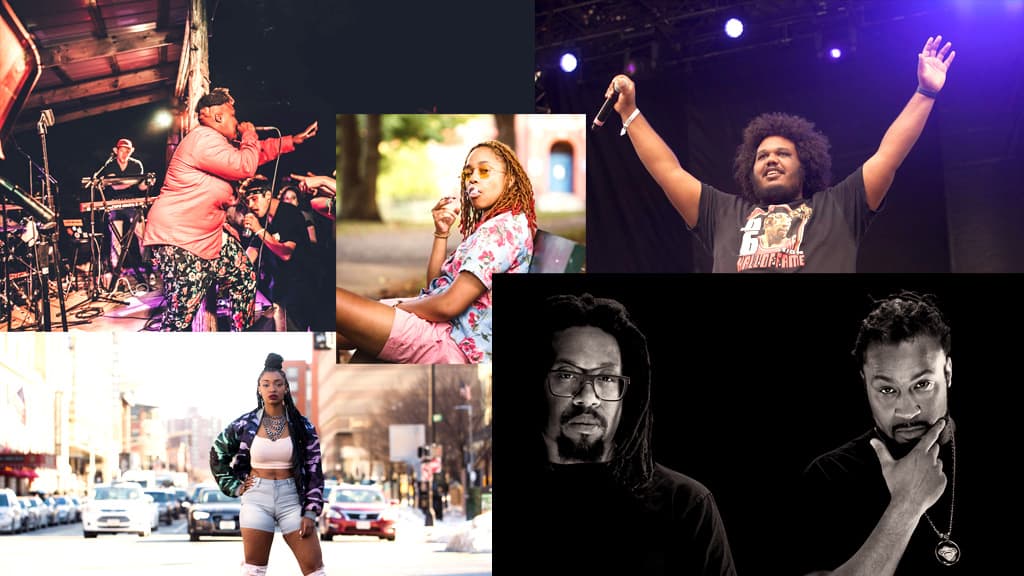 This article is more than 3 years old.
To be a fan of Boston hip-hop is to be constantly in love and let down: in love with the culture, let down by the staunch indifference of the wider world.
Sometimes you even find yourself, maddeningly, forced to make the case that Boston-area hip-hop exists at all. "There's really no scene in Boston [or] New England," said the Worcester-bred rapper Joyner Lucas in a 2017 interview that resurfaced recently online, much to the chagrin of local hip-hop devotees. Sometimes it's a struggle just to be seen.
Lucas later wrote that his comment had been misconstrued: He didn't mean that Boston rappers lacked for talent but rather opportunity, a sentiment with which even the most die-hard local fan would probably agree. Denizens of the community have long decried the uphill battle Boston rappers face in a city historically hostile to black expression. It is hard to "make it" here, which is precisely why Boston hip-hop heads find themselves so often on the defensive, caught between the desire to champion the scene's vitality and the need to critique the very real barriers — lack of industry, lack of resources, lack of respect — that have prevented local hip-hop from flourishing. (For a deeper look at the challenges facing hip-hop artists in Boston, read my recent reporting on the issue.)
But the genre's underdog status here also means that it's always ripe for reevaluation. At various points across the decades critics have appointed Boston-area rap on the ascent, at last on track for long-overdue national recognition. With the likes of Cousin Stizz, Michael Christmas, Vintage Lee and, yes, Joyner Lucas making waves nationwide, the current moment is as good a time as any to quit the hand-wringing and simply celebrate what Boston has begat.
In that spirit, I made a playlist — a snapshot of the current state of (Greater) Boston hip-hop. On it, Boston's lack of a distinctive style, generally viewed as a disadvantage, could be seen as a perk, thanks to the variety on display: Brandie Blaze's confrontational trap, Pink Navel's experimental digressions, Statik Selektah's lavish samples. Though focused primarily on recent work, it encompasses several generations of Boston-area rap, from bubbling SoundCloud artists like Rosewood Bape and TeaMarrr to underground veterans like Reks and Slaine to the king of Boston hip-hop himself, Edo. G. Like all lists, it is incomplete. (One of my favorite local artists, Oompa, wasn't on Spotify at the time of this playlist's creation so listen to the SoundCloud track below.) Such inventory-taking naturally invites feedback: What would you put on your ultimate Boston hip-hop playlist?
The backdrop to these 23 tracks, of course, is Boston itself. "South Side, Mass Ave and Lenox, rep both sides," Avenue proclaims on the stinging, dexterous "Ain't Shit Funny." "Chances of making it are one in a million/ When you from the Berry and them brick buildings," Edo. G raps on "Brick Buildings," in a tip-of-the-hat to his hardscrabble Roxbury roots.
But it may be STL GLD's "Dbl Mnt" where Boston gets its most pointed mention. "I'm from/ Where brothers ain't safe and/ 'That's yours, I'ma take that'/ Yeah, that's my city," Moe Pope spits over a ferocious, sinewy beat, punctuating the refrain with something like a rallying cry: "Heeeey, that's my city." He delivers the line with icy irony, a furious swipe on behalf of the marginalized. But it's possible to detect a catch in his voice, too: a note of affection, maybe, or even love.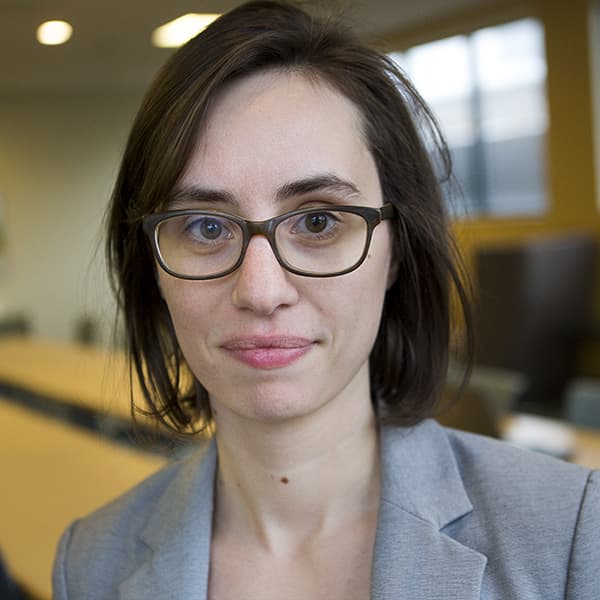 Amelia Mason Arts And Culture Reporter
Amelia Mason is an arts and culture reporter and critic for WBUR.