MIT Not Responsible For Student's Suicide, Mass. High Court Rules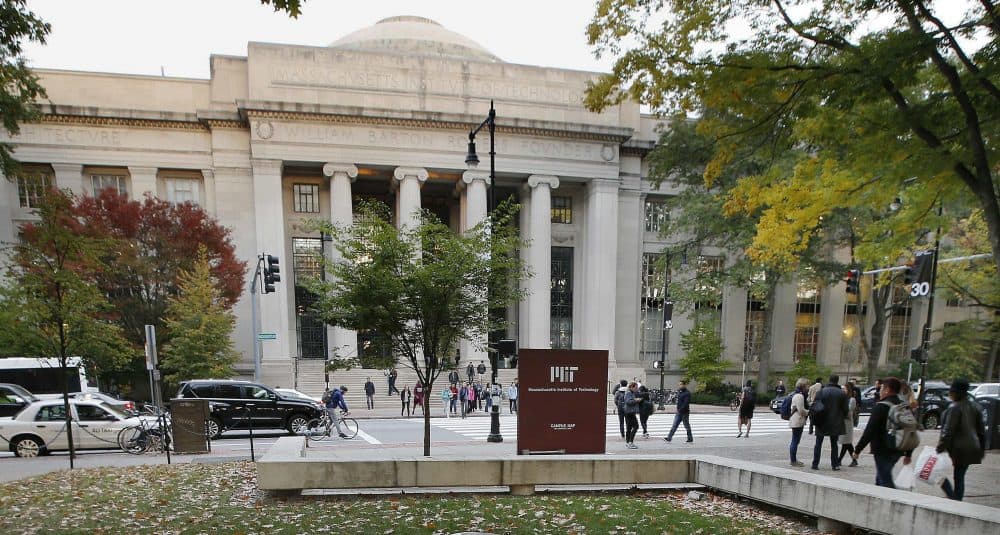 This article is more than 4 years old.
The Massachusetts Supreme Judicial Court ruled Monday that MIT was not negligent and therefore not responsible for the 2009 suicide of a graduate student on its campus, upholding a lower court's decision. But the court found colleges and universities do hold some responsibility in protecting students from suicide.
The case was closely watched in the higher education community, as a ruling against MIT could have changed the landscape in terms of colleges' and universities' responsibility to prevent student suicide.
The wrongful death lawsuit was filed by the father of Han Duy Nguyen against MIT, two professors in the Sloan School of Management and an MIT assistant dean. Nguyen was 25 years old when he killed himself in June 2009.
Nguyen's family argued that MIT had a responsibility to protect Nguyen because his mental health struggles were well known; in the few years leading up to his death, Nguyen had received treatment from nine off-campus mental health professionals and revealed a long history of depression and two previous suicide attempts. At least some of Nguyen's professors were aware he was receiving outside mental health treatment.
Nguyen initially began looking for help at MIT in 2007 when he struggled with taking exams, blaming his academic troubles on a problem with severe insomnia. He was referred to various support services on campus and attended some intake appointments in which he revealed his mental health history, but ultimately declined assistance or treatment. 
Two professors most closely involved in advising him, Birger Wernerfelt and Drazen Prelec, took steps to ease the pressure on Nguyen at exam time and urged other professors to find ways to give him passing grades — such as by spreading out exams or grading him based on problem sets, instead of his final exams, according to court papers. They persistently encouraged him to leave the Ph.D. program and instead pursue a master's degree.
On June 2, 2009, Wernerfelt harshly scolded Nguyen over the phone for what he and Prelec considered an out of line email Nguyen had written to a project investigator in a lab where he was about to start as a research assistant.
After the phone call, Nguyen walked to the roof of the on-campus building he was in and jumped to his death. Around the same time, Wernerfelt was writing an email to Prelec saying he had read Nguyen "the riot act."
In its ruling, the SJC states that though colleges and universities bear some responsibility in protecting their students from harm, "universities are not responsible for monitoring and controlling all aspects of their students' lives." A key factor is whether a school or its employees could reasonably anticipate harm coming to the student from the school failing to take steps to protect him or her.
"Nguyen never communicated by words or actions to any MIT employee that he had stated plans or intentions to commit suicide, and any prior suicide attempts occurred well over a year before matriculation," the ruling states. "There was no evidence that Wernerfelt and Prelec had actual knowledge of Nguyen's plans or intentions to commit suicide. Both were academics; neither was a trained clinician. Nguyen's communications to them about his mental health problems related to insomnia and test-taking, not to suicidal thoughts."
Jeffrey Beeler, an attorney who represented the Nguyen family in the wrongful death case against MIT, issued a statement saying his client is disappointed that the court found MIT had no duty to protect Nguyen from suicide.
However, Beeler believes the ruling expands the law by recognizing that colleges and universities do have a duty to take reasonable measures to prevent a student's suicide in certain circumstances. He pointed to a portion of the ruling that says that responsibility exists when the school has "actual knowledge of a student's suicide attempt that occurred while enrolled at the university or recently before matriculation, or of a student's stated plans or intentions to commit suicide."
Therefore, Beeler's statement reads, "there can be little doubt that the rule of the Nguyen case will save student lives going forward."
MIT released a statement in response to the ruling, calling Nguyen's death a tragedy.
"The well-being of our students is of paramount importance to the Institute: MIT already offers a robust network of student support resources and services, including comprehensive mental health counseling, and continually considers ways to enhance those resources."
More than a dozen Massachusetts colleges and universities had filed a brief in the case, saying higher education employees who are not clinicians aren't trained to make judgments about a student's mental health.
This article was originally published on May 07, 2018.