What You Don't Know About Midnight Rider Paul Revere
06:00
Play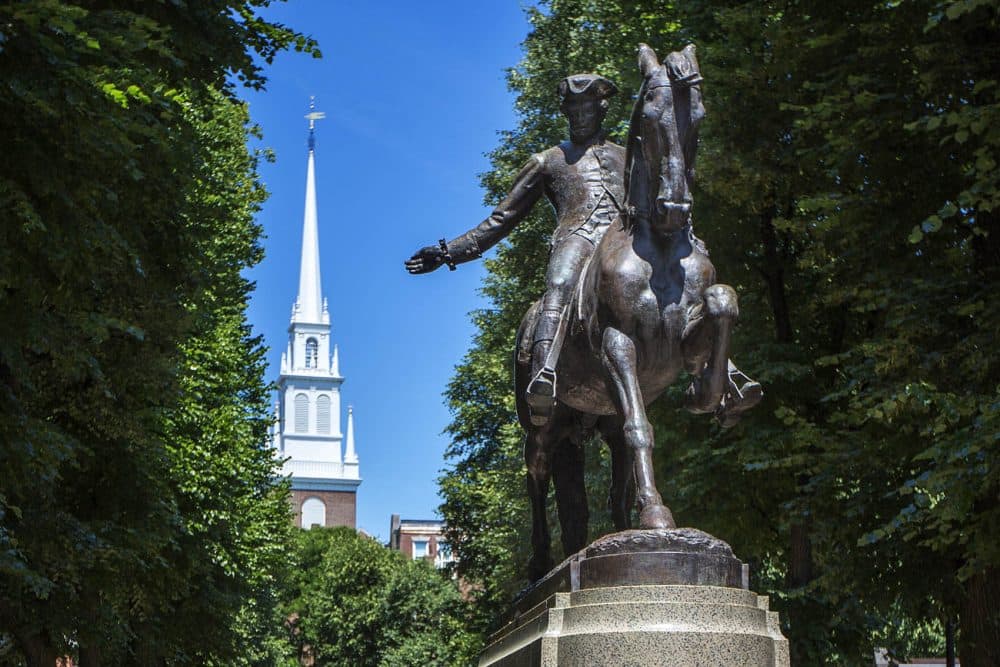 This article is more than 3 years old.
The great American patriot and Bostonian Paul Revere died 200 years ago on this day — May 10, 1818. Most of us remember him as one of the infamous "midnight riders," who rode into Concord to warn residents about a planned British attack.
But there's another, lesser known story about Revere — the one about him as a great American innovator, who helped transition the nation's craft economy into an industrial one.
"Revere had ridden in one revolution and was contributing to the second one: the Industrial Revolution," says Olin College professor Robert Martello. He's the author of new book called "Midnight Ride, Industrial Dawn: Paul Revere and the Growth of American Enterprise."
We met Martello at the Paul Revere House in the North End of Boston, where visitors can get a glimpse of the late patriot's 18th century life and preserved living space.
Revere grew up in the working class section of Boston in an artisan family. He took over his father's silver business at age 19 when the older Revere died. While he enjoyed an impeccable reputation for fine silver craftsmanship, it wasn't enough for the ambitious Paul Revere.
"He was hoping to rise into the upper classes of society, but from his artisan background he couldn't quite make that work," says Martello.
Revere thought his path to the upper class would come via a military career during the Revolutionary War, which didn't quite work out. The patriot's military career came to an abrupt end after a horrible and humiliating defeat at the hands of the British in Penobscot Bay, Maine.
This great defeat, however, was probably one the best things to happen for the country. As a failed military commander, Revere had to figure out a new way to rise in society. He returned to his silver shop to think of new ways to raise his profile as a businessman, which then led him to find new ways of mass-producing metal.
"He filled in a lot of the gaps that our nation had," says Martello. "We didn't have to look to Great Britain as often for our products with people like Revere producing them domestically."
Revere cast bronze church bells, which are now known as the famous Revere Bells. As a successful early defense contractor, he also cast highly desired cannon and cannon balls for the fledgling American Navy and military. But Revere's greatest innovation by far was in copper. In particular, he was the first American to figure out how to roll sheet copper.
Sheet copper was a major technological advantage the British had over the Americans and its technology was a guarded secret. The metal was used in a variety of ways, not the least of which was to line the hulls of wooden warships such as the USS Constitution. Rolled copper enabled ships to travel faster on the water and spend more time at sea instead of in dry-dock, where workers would be busy scraping barnacles off the wood.
Revere experimented with his own machines to roll copper but to perfect the process, he engaged in a bit of early American spying. He sent his son, Joseph Warren Revere, to England in order to pose as a merchant and smuggle some blueprints out of the country.
"Nowadays when we talk about industrial espionage, you may be ashamed to admit that or not admit it ever," says Martello. "In Revere's case, he was proud of it."
Paul Revere never quite made it into the upper echelon of society as he had initially hoped. But by the end of his life, that might not have mattered.
"He did reach the level of influence that he might have hoped for," says Martello. "He knew the end he nailed it and that he figured something that others couldn't."
This article was originally published on May 10, 2018.
This segment aired on May 10, 2018.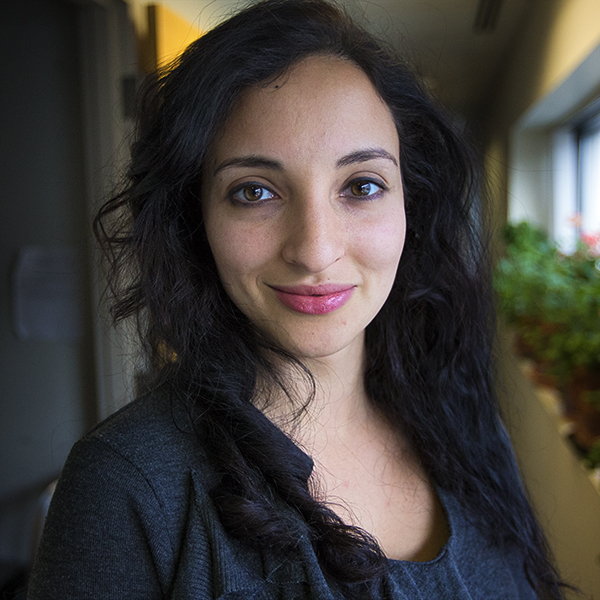 Yasmin Amer Reporter
Yasmin Amer is a business reporter for WBUR.