Who Is Boston Calling For?
Play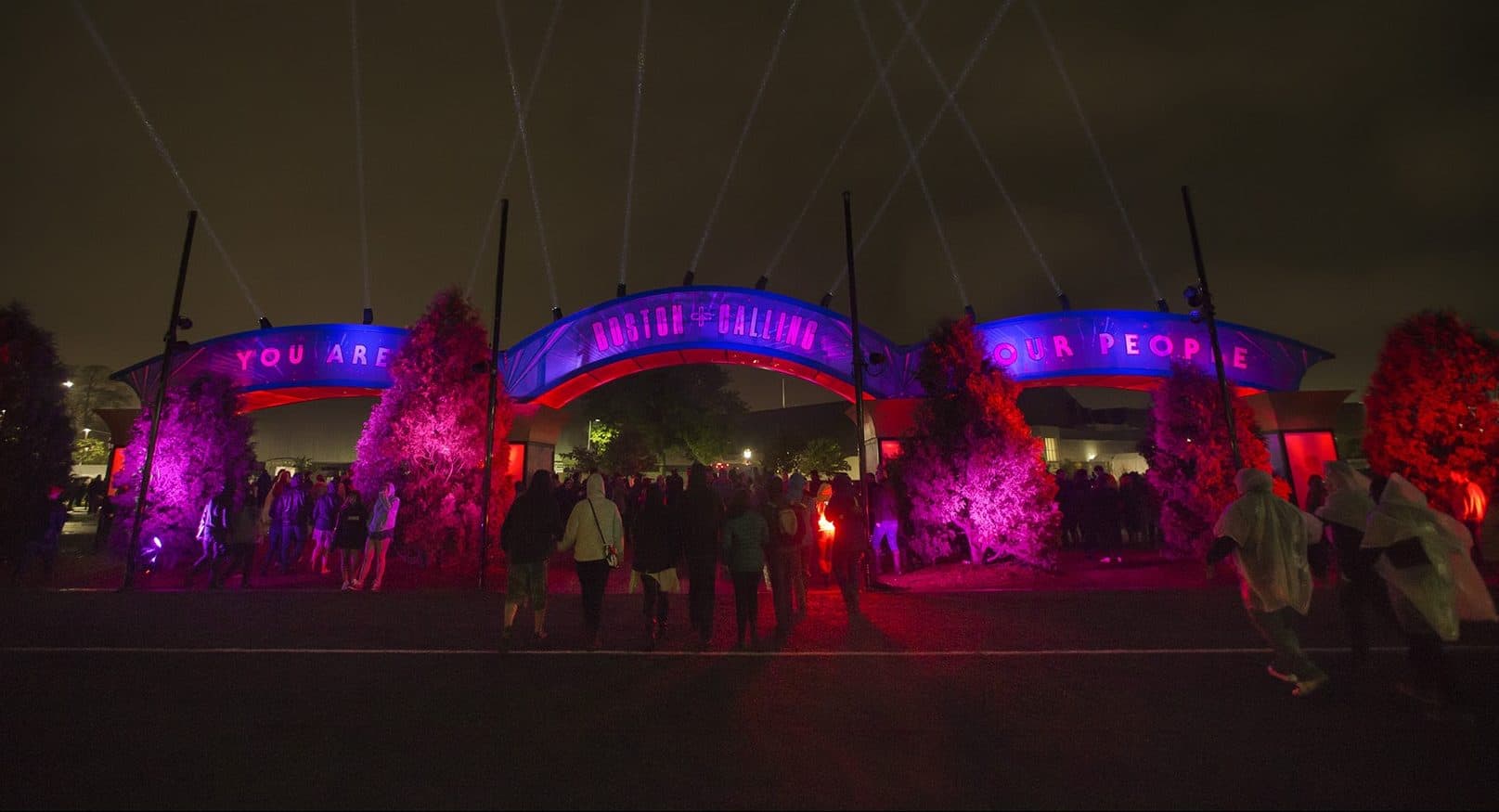 This article is more than 4 years old.
When we look back on popular music in the year 2018, what will we remember? Beyoncé at Coachella, certainly. Kendrick Lamar's historic Pulitzer win for his album "DAMN." Perhaps we'll mark this year as the beginning of R. Kelly's downfall, now that the #MeToo movement has finally come for the singer, who for decades eluded a reckoning as accusations of abuse accumulated. I hope we remember Cardi B on "SNL," resplendent in a white gown, and the slow zoom that revealed her baby bump.
One thing I do know: The year 2018 won't be closely associated with Jack White, The Killers or Eminem. And yet, there they sit atop the bill for this weekend's Boston Calling Music Festival, marshaled across the page in crisp formation, as brazen as geese on a highway.
An all-male, all-white group of festival headliners is never good, no matter the decade or who's in the zeitgeist. True, Eminem, Jack White and The Killers are all making the rounds this festival season, and they are popular artists with devoted followings. But the Boston Calling lineup strikes me as particularly obtuse in this moment. Black performers are producing the era's most culturally relevant work, and it is hip-hop's newcomers, not its elder statesmen like Eminem, who have pushed the genre into unprecedented prominence on the charts. (In 2017, hip-hop/R&B overtook rock to become the most consumed music genre in the country.) Meanwhile, indie rock has seen an explosion in female and LGBTQIA representation, while the #MeToo movement has ruthlessly exposed misogyny's tentacled grasp on the entertainment industry. (One of the latest performers to face accusations of abuse is Ameer Vann, a member of the Texas hip-hop group Brockhampton, which is slated to perform at Boston Calling on Saturday. Vann has denied the allegations that women made on Twitter, and the festival has offered no comment.)
It's especially vexing considering that a campaign for gender parity on festival lineups has gained traction in recent years. This, in turn, has given rise to a spate of excellent reporting, and a lot of fun infographics. Earlier this month, Pitchfork compared the gender compositions of 20 major music festivals and found that female representation actually increased slightly from last year, rising from 14 to 19 percent. Boston Calling came in fifth, with 17 acts including women out of 45 total, or about 38 percent. But the article also found that when it came to headliners, the numbers were much more dismal. By this measure, Boston Calling ranked second-to-last, with men comprising nine out of the 10 top-billed acts. (Of the groups that top the festival's promotional material, Paramore is the only one to include a woman.)
There has been far less public discussion of the racial diversity of festival bills, and no apparent consensus on what precise standards to measure them by. Boston Calling, it is worth noting, has improved in this regard. Hip-hop has become much more prominent in the festival's makeup over the years, and the bill this weekend features a number of black artists on the forefront of popular music, like Khalid and Tyler, the Creator. But it feels significant that the six top-billed artists at Boston Calling are all white.
All of which is to say that, when it comes to diversity in music festivals, some things have improved, other things have not and none of the numbers are great.
I've lamented this all before. It's exhausting. It's exhausting, year after year, to tally up the artists on the Boston Calling bill and reduce them to cold numbers. There's no poetry in that, no joy. Besides, statistics don't even tell the whole story. They don't capture the complex and sometimes uncomfortable dynamics between black performers and predominantly white festival crowds. (Beyoncé addressed this disconnect directly in a lauded Coachella performance that pointedly centered black musical traditions and culture.) They don't capture the messy history of American popular music, a vibrant, combustible melting pot that has always managed to disproportionately reward white (cisgender, straight) guys.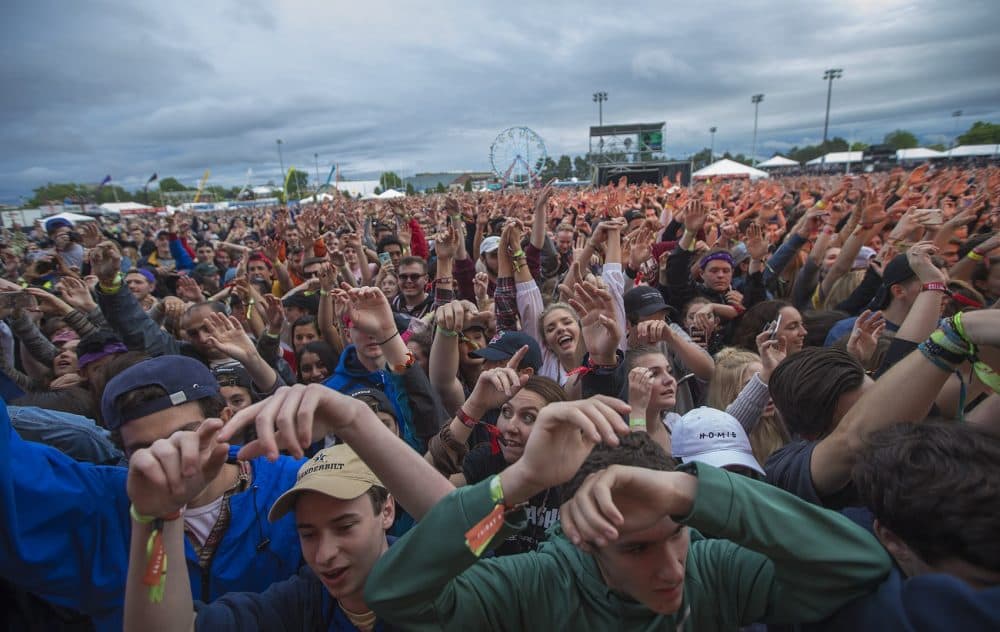 Looking past the numbers, I think it's worth asking: Whose history does Boston Calling tell? Whose perspective does the festival reflect? Since its inception, the curation of the lineup has been has been spearheaded by Aaron Dessner of the rock band The National. Dessner, a white Gen Xer who has championed many artists I love and who I am sure is very nice, sees a whole lot of himself reflected back when he looks at Boston Calling's top-billed acts this year -- in one sense quite literally, because his own band is well-positioned on the lineup.
Who is this festival for?
It's certainly not for everyone, in so many ways. It is not, for example, for classical music lovers, or older folks, or people who can't afford tickets or anyone who hates crowds. Which is to say, no festival is for everyone.
But I look at Boston Calling and I think, maybe this could be for more of us. I think about how Latin music is largely absent from major festivals, despite the total domination of "Despacito," by the Puerto Rican singer Luis Fonsi, on the U.S. charts last year. I think about the white fan who rapped the n-word onstage at a Kendrick Lamar concert, how the backlash went both ways. I think about the fact that Justin Timberlake got a Super Bowl comeback but Janet Jackson didn't. I think about how anything visibly queer or weird or flamboyant gradually diminishes the further up you go on the Boston Calling marquee. I think about how Teen Vogue documented widespread sexual harassment at Coachella this year. I think about the whiteness of the crowds in Boston Calling's press photos. I think, "I don't have all the answers." But I think we could do better.