After 5 Years Of Work, The Longfellow Bridge Is Fully Reopen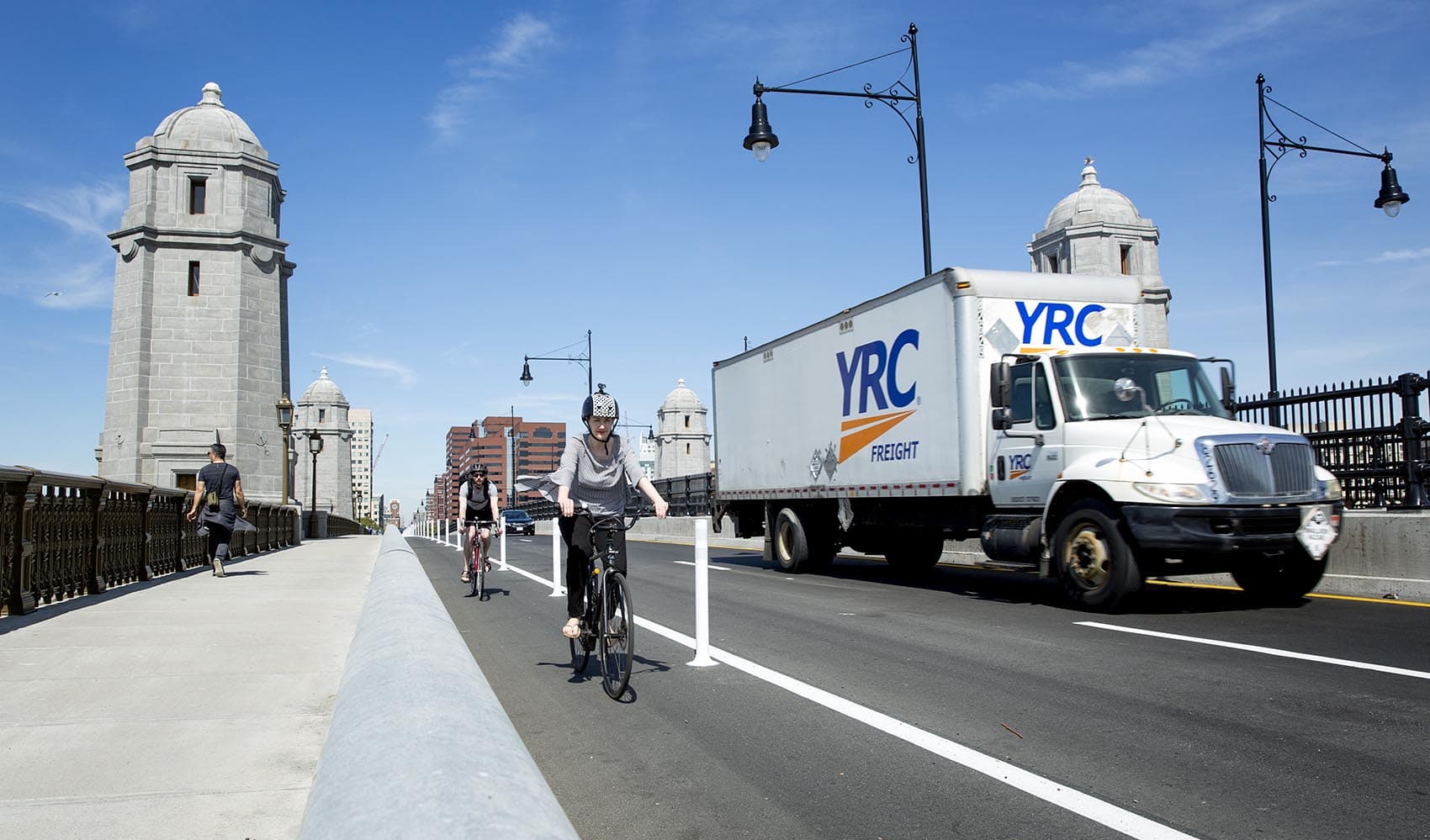 This article is more than 3 years old.
For the first time in five years, the Longfellow Bridge is fully open.
The state Department of Transportation said Thursday morning that all car and bike lanes in both directions are open between Boston and Cambridge.
Gov. Charlie Baker had previously said the bridge would fully reopen in May.
The bridge now features one fewer car lane in the outbound direction, with wider sidewalks and posts protecting bike lanes. The MBTA Red Line also has new track.
Said Stephanie Pollack, the state's transportation secretary, in a statement Wednesday: "MassDOT is pleased to reach the full beneficial use milestone so that all vehicle lanes, as well as the new separated bicycle lanes, sidewalks, and Red Line infrastructure are now open for the public to use and enjoy."
The bridge, according to MassDOT, carries 28,000 motor vehicles and 90,000 transit riders per day, along with pedestrians and bicyclists.
The 110-year-old span over the Charles River — named for the famed 19th-century poet Henry Wadsworth Longfellow — has been undergoing renovations since 2013.
The rehab project cost $300 million. The bridge work was originally slated for completion in 2016.
Rust issues and its historic status slowed the work. As WBUR reported in 2016:
Federal preservation regulations required that every visible part of the bridge — down to the smallest piece — had to be restored using the same technology and material used when the bridge was built.