Why A Llama, A Goat, A Cow And 2 Lambs Were Grazing On Boston Common
00:50
Play
Cows haven't free-roamed Boston Common in a while, but to the delight of dozens of children, Massachusetts farmers penned one there Wednesday, along with a llama, a goat and two lambs.
The farmers weren't entirely after the attention of children. With their setup just downhill from the State House, local farmers participating in the Massachusetts Farm Bureau's sixth annual "Livestock on the Common" sought to connect with consumers — and also lawmakers.
"We're just trying to familiarize them with the fact that agriculture actually exists in this state," said Mark Amato, the president of the Massachusetts Farmers Bureau and farm manager at Verrill Farm in Concord.
This year, the farmers are trying to drum up support for two bills. The first zeros in on the rules around inherited farmland. Currently, inherited land is taxed based on the "highest and best" value of the land — which farm advocates say is typically the value of the land if it were to be developed — instead of its value should it continue to be used for farming. Farmers say this tax often forces them to sell their land instead of passing it to future generations.
The other bill the farmers support would double funds allocated to a tax credit for dairy farmers from $4 million to $8 million.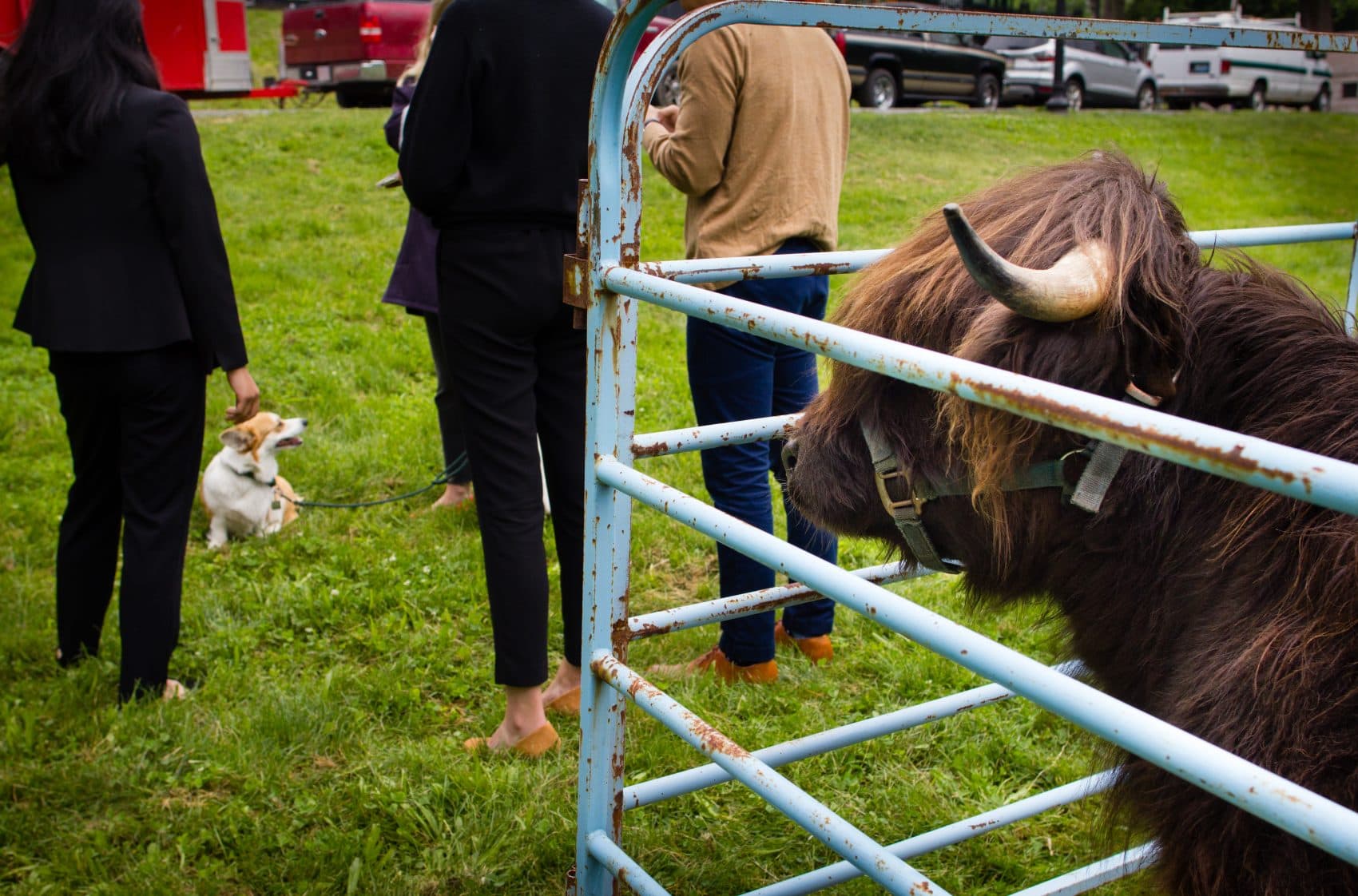 Heidi Cooper, a dairy farmer in the village of Rochdale in Leicester and chair of the Massachusetts Farm Bureau's Young Farmers and Ranchers committee, said the tax credit helps the state's dairy farmers compete with much larger operations across the U.S., especially at times like this when milk prices are low.
"It gets them through because right now the price of milk that they're getting is not even paying their bills fully," she said, standing next to the group's free ice cream table. "I think without what we already have, we certainly would have had more farms closed down." Other farms, she said, have tried to diversify their sales opportunities by switching from solely dairy operations to raising "a beef herd," or trying their hands at other types of agriculture.
Activists with People for the Ethical Treatment of Animals (PETA) stood nearby and protested other legislative initiatives, most of which had to do with animal treatment in farming. They were there to also promote a vegan lifestyle, and at least one member of the group took aim at the dairy tax credit.
"They're getting our taxpayer dollars to stay profitable and that just simply isn't right," said Sarah Loscutoff as she handed out PETA pamphlets.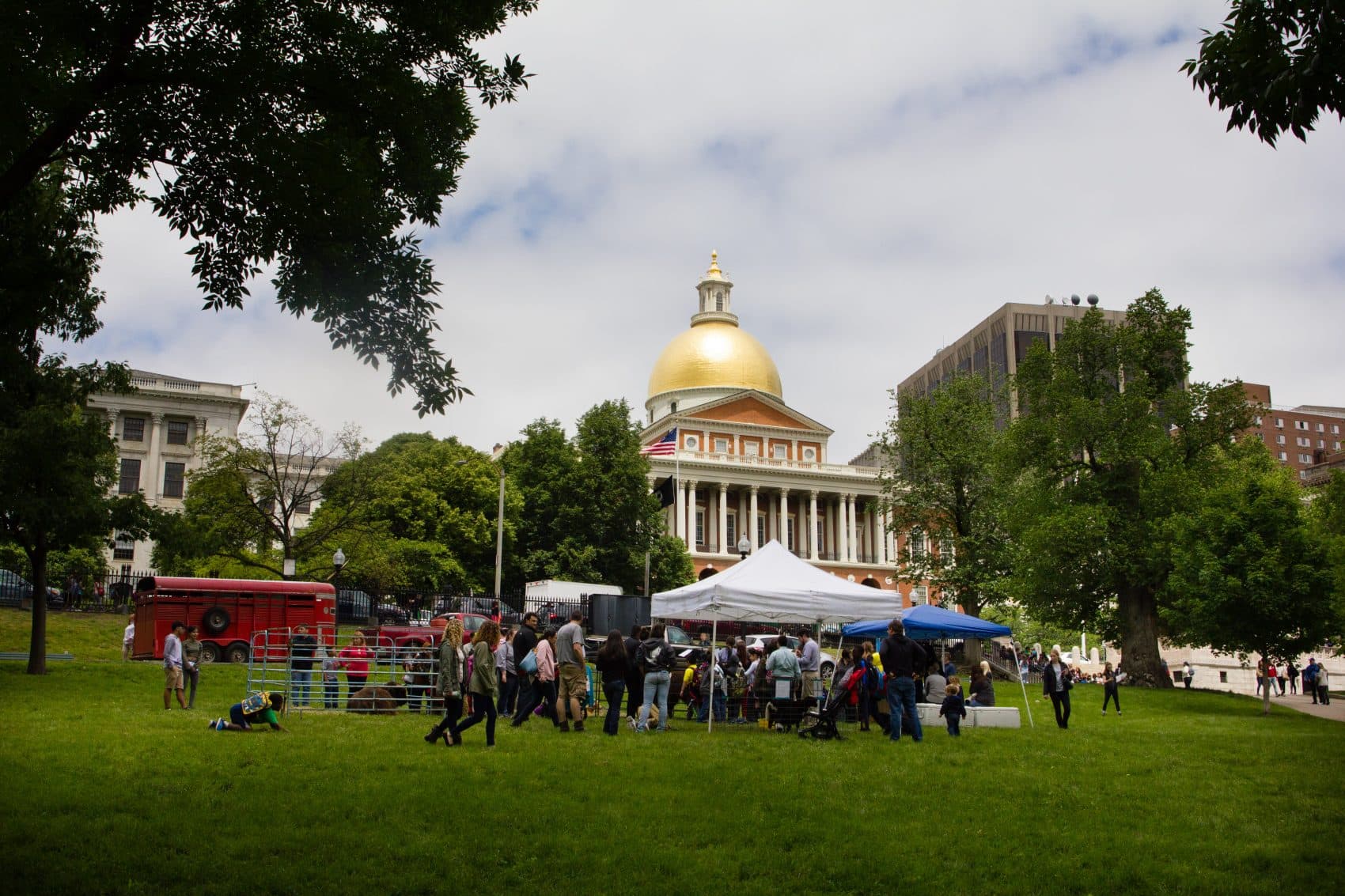 Several farmers said they recognize the need to adapt to sustain business. An estimated 7,800 farms are currently operational in Massachusetts, according to the USDA. It's a total that has grown over the last two decades, but is less than half of the numbers seen in the early part of the 20th century. But, the number of dairy farms in the state continues to shrink.
"In 1997, there were 353 dairy farms in Massachusetts," Sarah Gardner, a documentary film producer told the Boston Globe. "At the close of 2017, there were 135 left."
For Amato, who has been farming for about 40 years, even as attitudes toward agriculture have been changing for decades, "consumers drive everything."
"When they want to buy local produce then that's what drives sales at a farm like the Merrill Farm or Lilac Hedge Farm," he said. "But, you know, when the government creates a regulatory framework that makes it economically impossible to meet the consumer demand, then we have to let them know.  We have to explain to them why that's so."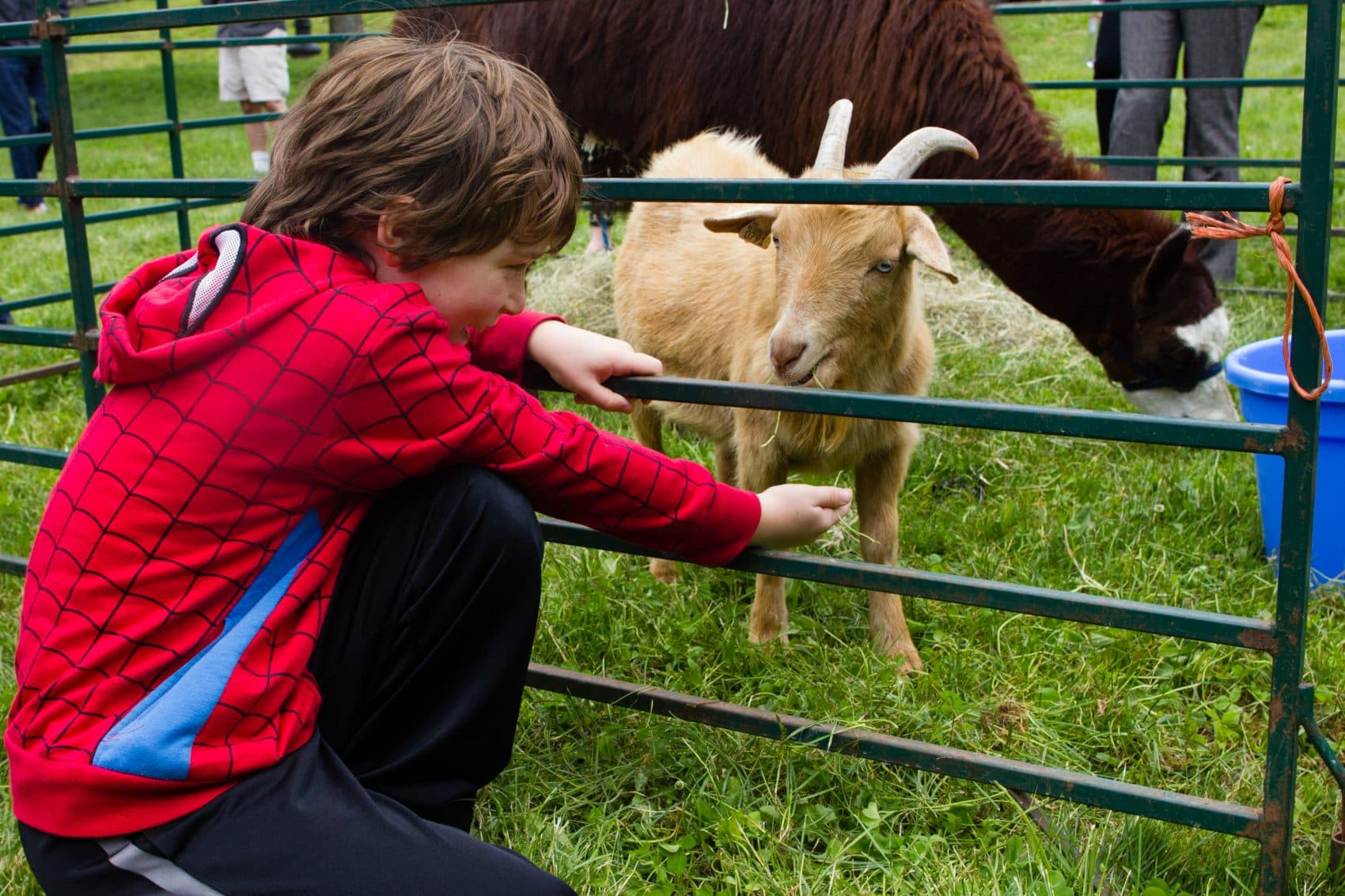 Both Cooper and Amato agreed New England was unlike any other agriculture market in the country: Customers are willing to drive to farms. Or sign up for home delivery. Or frequent a farmer's market.
Which is why local farmers are looking for more ways to reach consumers — including letting the lambs graze on big-city land.
This segment aired on June 6, 2018.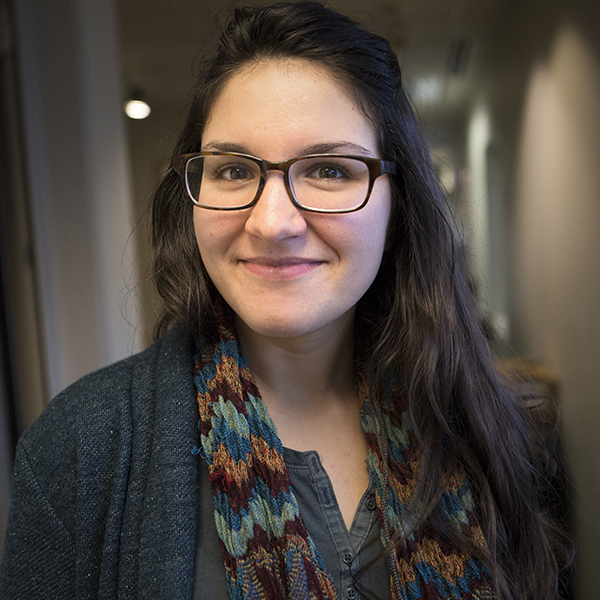 Elizabeth Gillis Social Media Editor
Liz Gillis was a social media and visuals editor at WBUR.